Innovation Fund Success Stories
The Jeff Lawrence Innovation Fund supports a set of activities designed to spur technology development and commercialization across New York State, including Manufacturing Grants, a Commercialization Competition, and other activities to accelerate small to medium-sized manufacturing and technology companies.
---
---
---
Meet Halomine
Halomine is disrupting the way we think about disinfecting and infection control to save lives and save money for customers. HaloFilm, its consumer product, is a disinfectant companion that acts as a chlorine extender with the potential to make any surface antimicrobial for as long as a month.
The Challenge
Halomine's CEO, Ted Eveleth, needed funding to promote awareness of the company's technology, which had previously received Small Business Innovation Research (SBIR) grants from the U.S. Department of Agriculture, the U.S. Department of the Army, and the National Science Foundation (NSF).
The Solution
Halomine pitched at FuzeHub's 2019 Commercialization Competition and won a $50,000 award. The company used this money to improve its marketing materials, including a new website. Halomine also hired a PR firm and an e-commerce consultant.
The Impact
COVID-19 forced the cancellation of tradeshows that Halomine planned to attend, but the company pivoted and developed a Kickstarter campaign to promote awareness and test the consumer space. Even in today's challenging business environment, strong sales are anticipated.
"The FuzeHub prize was a godsend and a force multiplier. With grant funding available for technical development, but commercialization closing in, we really need to upgrade our image and were able to do that with FuzeHub's help."
Meet Molecular Glasses
Molecular Glasses is a Rochester-based startup that produces glassy small molecule organic light emitting diode (OLED) materials, called OLEDIQ, for use in such applications as cellular phones, flat screen televisions and specialty lighting. OLEDIQ materials are designed to improve the efficiency and extend the lifetime of OLED displays. They also are compatible with both of the leading manufacturing processes: thermal vacuum deposition and solution printing.
The Challenge
Like any startup, Mark Juba, COO of Molecular Glasses and his team had a need for money. Specifically, they lacked the wherewithal to scale-up supply of OLEDIQ from the few grams required for initial customer assessment to the higher volume needed to enable potential customers to do pilot-scale evaluations.
The Solution
Molecular Glass applied for FuzeHub's 2019 Commercialization Competition and won a $50,000 prize. The company is using part of the money to purchase, install and validate a 3-inch single zone sublimator, used to purify its materials. The rest will fund the scale-up of OLEDIQ through the company's manufacturing partner, an upstate New York chemical manufacturer, with the goal of producing about 100 grams of materials.
The Impact
Although the COVID-19 pandemic has delayed Molecular Glasses' plans by about six months, the 2019 Commercialization Competition Award did result in the company picking up three additional customers who are now evaluating its materials.
"The money was definitely helpful. It enabled us to do things that frankly would have been quite difficult to do without the funding and the support that was available."
Meet Electroskip
Electroskip LLC is a Buffalo-based footwear electronics company with a patented biofeedback system for people with walking disabilities from such conditions as Parkinson's Disease, Cerebral Palsy, Multiple Sclerosis, stroke and lower limb loss. The company started by working with dancers to trigger electronic beats and musical notes during performances but pivoted once it saw the medical benefits of its technology.
The Challenge
Jamie O'Neil, co-inventor and CEO of Electroskip, and his team needed money to learn how to manufacture their product. They also needed to determine which medical device category was the right fit and go through the validation and testing process necessary to register it with the FDA as a turnkey medical device.
The Solution
Electroskip applied for FuzeHub's 2019 Commercialization Competition and won a $50,000 prize. It used the money to work with its manufacturing partner, K-Technologies in Buffalo, on the design for manufacturing process. It also hired a Buffalo consulting firm, Guideline Medical, to determine that its product is best categorized as a Class II Biofeedback device and to assist it with testing, building out design controls and making the necessary filings with the FDA.
The Impact
With these vital steps completed, Electroskip is on the precipice of being able to offer its device, which it has recently named the Eskiptrainer, for sale to medical professionals. O'Neil has had meetings with a world-renowned expert in Parkinson's and has discussed validation testing with the Institute for Human Performance at SUNY Upstate Medical Center in Syracuse. The company also has a committed team of consultants in place, including a physical therapist, an engineer and a sales consultant. It expects to make at least two of these individuals full-time employees and hire a third person with manufacturing skills once sales begin. Some manufacturing, including work on a new technology developed in part with two FuzeHub manufacturing grants, will take place in-house. And although the primary focus is on the medical market, the company is continuing to pursue the musical side of the business and has had talks with a major pop star.
"The Commercialization Competition really helped us think beyond being a "start-up." Of course, we are still a start-up! However, our mindset has completely changed. Really, FuzeHub has enabled us to focus on the business aspects of what we were doing first and foremost. We had a lot of research, but there wasn't a place for us to go to get the funding to turn into a company until we found FuzeHub."
Meet MicroEra Power
MicroEra Power Inc. is a Rochester-based startup that is developing THERMAplus, an innovative thermal energy storage system. For the electric grid, Thermal Energy Storage enables the transition to a renewable-intensive grid by reducing on-peak electric demand. THERMAplus stores off-peak energy to provide commercial buildings with low-cost, low-carbon heating and cooling, saving up to 50% on a building's energy cooling costs.
The Challenge
Co-founders Ellie Rusling (CEO) & James Grieve (CTO) and the team needed funding to evaluate phase change materials that MicroEra Power, Inc. could use in its thermal energy storage technologies.
The Solution
MicroEra Power entered the 2018 FuzeHub Commercialization Competition and received $50,000. FuzeHub funding supported evaluation of phase change materials to identify those with potential for high efficiency and targeted bandwidth to both heat and cool commercial buildings. A lab-scale prototype was built and provided successful demonstration.
The Impact
Rusling indicated the FuzeHub prize was valuable funding to evaluate phase change materials and to model the value THERMAplus can bring to the marketplace for both cooling and heating. From this project, MicroEra Power pivoted to focus on thermal energy storage as its first-to-market product which can produce value via retrofit with existing traditional air conditioner chillers, or in new builds with an array of technologies, including combined heat and power (CHP), heat pumps, thermal hybrid solar collectors (PVt), or geo-thermal systems. The company is raising seed money to grow the business and technical teams and to field a full-scale pilot this year.
"The FuzeHub grant supported our evaluation of the thermal energy storage field. Funding came at a timely moment to accelerate early prototyping of THERMAplus."
Meet Bonbouton
Bonbouton is a New York City startup that is developing a smart insole that detects diabetic foot ulcers before they form. This comfortable, easy-to-wear insole is paired with a mobile app so that users will continuously know the status of their foot health and can seek medical treatment if required.
The Challenge
Bonbouton's founder, Linh Le, needed funding to improve a proof-of-concept prototype for both manufacturability and usability. He also wanted connections that could help Bonbouton to develop a process for printing graphene, a sensor material that can detect changes in temperature and pressure.
The Solution
Bonbouton applied for FuzeHub's 2018 Commercialization Competition and won a $50,000 award. The company used this money to pay for design and engineering, several iterations of prototypes, and for the consulting services of a podiatrist who treated diabetic patients on a daily basis. At the Commercialization Competition, Linh Le met Xerox's Santokh Badesha, a prolific inventor who is also a member of FuzeHub's Board of Directors. Badesha shared advice and continues to provide guidance to Bonbouton, which is now developing a graphene mask during the COVID-19 pandemic.
The Impact
As a result of its 2018 Commercialization Competition award, Bonbouton has created two jobs and retained three jobs. In addition, the company's $50,000 award led to $145,000 in follow-on investment and $200,000 in increased sales.
"FuzeHub has given me the opportunity to explore different manufacturing options within New York and expand our network from New York City to the Capital Region for collaborations. Winning the Commercialization Competition grant not only helped us with funding, but also provided validation that we're adding value to the community."
Meet TelosAir Corp
TelosAir Corp (formerly Potsdam Sensors) is a Potsdam-based company that provides energy-efficient air quality solutions by combining advanced networked sensors with cloud-based machine learning/ artificial intelligence models. Its mesh-networked sensors are designed for easy deployment and seamless integration with building management systems to ensure desired air quality over an entire facility.
The Challenge
Suresh Dhaniyala, President of TelosAir, needed money to establish the company's technology and develop a prototype of its device for demonstration to clients.
The Solution
What was then Potsdam Sensors (now TeloSair Corp), applied for FuzeHub's 2017 Commercialization Competition and won a $50,000 prize. It used the money for initial prototype development, building a validation prototype that demonstrated the sensor's capability to hospital clients, for whom air quality control is of critical importance.
The Impact
The FuzeHub funding was crucial to TelosAir's go-to-market plans, helping it develop a product for pilot installation in a hospital and positioning the company to secure vital funding from the National Science Foundation.
"The competition helped our commercialization efforts in several different ways. The funding was critical for us to build a prototype that was ready for pilot deployment. The funding was a critical bridge between phase 1 and phase 2 NSF small business grants and helped us gather necessary data to secure NSF STTR Phase 2 funding. Subsequently, guidance from FuzeHub has also helped us navigate the manufacturing ecosystem in New York for advancing the development of our sensors."
Meet CathBuddy
CathBuddy is developing a reusable urinary catheter that is designed to improve the standard of care for patients with neurogenic bladder, the name given to a number of urinary conditions in people who lack bladder control. CathBuddy's modular technology provides an alternative to single-use catheters and includes radio frequency identification (RFID) tagging and a patent-pending sterilization system.
The Challenge
CathBuddy's founder and CEO, Souvik Paul, needed assistance with the development of the catheter's insertion aid and the development of the sterilizer, a critical system component intended for at-home use.
The Solution
CathBuddy pitched at FuzeHub's 2019 Commercialization Competition and won a $50,000 award. The company used this money to develop a manifold design for a sterilizer that can pump steam directly through the inner lumen of the catheter and insertion aid. CathBuddy also completed a preliminary design for the sterilization tray on which the catheter and insertion aid will be mounted.
The Impact
The FuzeHub project led to the retention of one job and is expected to have further economic impacts as the technology continues to advance.
"The FuzeHub funding has greatly accelerated our progress towards a functional engineering prototype of the CathBuddy sterilizer."
Meet Combined Energies
Combined Energies is a Rochester-based startup that is developing a Universal DC-to-DC converter platform, a device that links the power output of an energy storage, renewable, fuel cell or other power source to an end use. By utilizing silicon carbide switching devices that can operate at high speed and high temperatures, the company's patented design eliminates the need for active cooling, increases efficiency, lowers costs, all in a smaller footprint.
The Challenge
Combined Energies' Co-founder Rhonda Staudt and her team needed money to improve their prototype and give it a more "production-ready design." Design-for-manufacturing analysis and feedback from the company's contract manufacturer had revealed some specific issues that needed to be addressed.
The Solution
Combined Energies applied for FuzeHub's 2019 Commercialization Competition and won a $50,000 prize. It used the money to hire a firm to redesign its product, including splitting one large board into two smaller components.
The Impact
The design change put Combined Energies closer to where it needs to be for full-scale manufacturing and commercialization. Dividing the board into two pieces will not only make it easier to produce, it will enable the company to target more markets by allowing it to change the output side of the converter to meet different needs while leaving the input side as is. Although Combined Energies itself did not hire additional people as a result of the grant, it supported jobs at two Rochester area firms —design engineer Vanteon Wireless Solutions and contract manufacturer Surmotech.
"The FuzeHub Commercialization Award enabled Combined Energies to improve our commercial prototype designs and ready hardware for in-application evaluation by potential customers. We implemented over 10 Design for Manufacturing initiatives that will reduce part cost, assembly time and reduce scrap. Additionally, we were able to leverage the FuzeHub award to secure additional funding from both investors and manufacturing related government programs. As a result of attending the CC, we also applied for FuzeHub's Build4Scale program which connected us with manufacturing design personnel that assisted in reducing our enclosure cost by 10 times. The bottom line is we now have a much-improved commercial design and are poised to engage the market!"
Meet Ferric Contrast
From its home in the University at Buffalo Technology Incubator, Ferric Contrast is producing a novel family of iron-based MRI contrast agents. Its mission is to provide improved images for faster and more accurate diagnosis, and to create a contrast for people with medical conditions that prevent them from accessing this critical technology.
The Challenge
Bradford La Salle, President and Co-founder of Ferric Contrast, and his team needed money to supplement the $225,000 in funding it had received from the National Science Foundation and improve its chances of winning a larger NSF award.
The Solution
Ferric Contrast applied for FuzeHub's 2017 Commercialization Competition and won a $50,000 prize. It used $8,000 of the money to purchase a rotary evaporator, a key piece of equipment in any chemistry lab. It had been using the one in the University at Buffalo Instrument Center but having its own enabled it to work faster, more efficiently and more accurately. With the equipment and award money, Ferric Contrast was able to increase its research and build a more robust data set to show experts.
The Impact
The FuzeHub award put Ferric Contrast on the path to receiving a $750,000 NSF award earlier this year. The company has hired a second chemist and expects to add a third, with a different skillset, by early next year. It also is investing in additional equipment, including a nuclear magnetic resonance machine, which will enable it to test the magnetic properties of its agents.
"The Commercialization Competition came at a critical time in the company's development. The $50,000 gave us the ability to exceed the milestones in our NSF grant and make a much stronger demonstration of the technology. We were able to write a robust phase II application and we were awarded $750,000 in April 2020."
Meet SparkCharge
SparkCharge makes a fast, portable charging system for electrical vehicles (EV). The company wants to end "range anxiety", a major obstacle to EV adoption, by making any location a charging station. SparkCharge was founded by Joshua Aviv, a graduate of Syracuse University, and has operations in Buffalo.
The Challenge
SparkCharge needed to enhance a prototype and produce first articles for potential customers. However, the metal enclosure for its portable charging system was relatively expensive to produce. The company also needed engineering talent to help it apply lessons learned to product development.
The Solution
FuzeHub's Commercialization Competition award enabled SparkCharge to leverage engineering talent and enhance its product design. The company learned how to manufacture portable EV chargers more efficiently and to refine the assembly process. By evolving its prototype into a production-ready unit, SparkCharge was ready to grow.
The Impact
As a result of its 2018 Commercialization Competition award, SparkCharge realized a $50,000 cost savings in labor, material, and equipment. The company also enjoyed a $500,000 increase in sales. Follow-on investments totaled $5,000,000, including a $1 million top prize in the 43 North Competition.
"Winning the Commercialization Competition gave us the capital we needed to create new jobs and grow our team. Competing helped connect us to the upstate New York manufacturing industry and further establish our company. Without the mentorship we received from Steve Melito and the support of the FuzeHub ecosystem, SparkCharge wouldn't be where it is today."
Meet RemWell
RemWell LLC is a Potsdam-based startup formed in 2018 to develop and commercialize technology to remediate groundwater contaminated with per- and polyfluoroalkyl substances (PFAS).
The Challenge
Michelle Crimi, an engineering professor at Clarkson University and co-founder of RemWell, and her partner and former graduate student Fiona Laramay, needed funding to support their efforts to address the problem of groundwater pollution, including the development of their technology, the InSRT reactor, which uses ultrasound to destroy PFAS at the point of contamination.
The Solution
RemWell entered the 2018 FuzeHub Commercialization Competition and won $50,000. It used the money to advance and test the prototype of the InSRT reactor.
The Impact
Crimi called the FuzeHub prize "the game changer" for RemWell. Because the company was able to advance and test its prototype, it was able to collect the data it needed to interest potential customers in the technology and to successfully apply for two phases of an EPA SBIR grant. The company now is working on a field demonstration with funding from the Department of Defense.
"FuzeHub took us from having a concept that we thought we could make a difference within the water treatment world and actually enabled us to bring that concept to fruition, to create our vision."
---
---
Meet Leep Foods
Empire Medicinals, doing business as Leep Foods, is a Rochester-based business that produces mushrooms using a range of agricultural byproducts produced by businesses in the Western/ Upstate NY region.
The Challenge
George Zheng and Chris Carter, the co-founders of Leep Foods, along with Sarad Parekh, Ph.D., and two researchers at the Rochester Institute of Technology — Thomas Trabold, Ph.D. program director department head at the Golisano Institute for Sustainability and Jeff Lodge, an associate professor in the biology department — wanted to address a major problem in the food industry, the disposal of acid whey, a byproduct of Greek yogurt manufacturing. They needed funding to determine if, at a bench top level, mycelium could grow on acid whey, creating a new commercial pathway for turning an agricultural byproduct into a high value food.
The Solution
RIT applied to FuzeHub for a 2018 Manufacturing Grant and received $49,460. It used the money to support a team of researchers that included RIT graduate students and a scientist from Leep. Using equipment already in place at RIT, they executed a year-long bench-scale proof-of-concept demonstration project, which succeeded in producing mycelium on acid whey.
The Impact
The FuzeHub-funded project directly informed a follow-on research project funded by the National Science Foundation through a $141,000 grant to Professor James Hewlett at Finger Lakes Community College. This research, which is currently ongoing, is focused on the "downstream processing" of the completed fermentation broth volume to isolate and recover high molecular weight beta-glucan polysaccharides. It will define the manufacturing process steps required to effectively recover the valuable fungal sugars from a fermentation broth. Leep also is poised to begin a pre-pilot manufacturing demonstration project to develop product samples in sufficient quantities to enable widespread customer testing.
For RIT, the project also added to a portfolio of technical solutions for food waste.
The FuzeHub program is an outstanding mechanism for bringing together academic researchers and companies with specific technical needs. I think it worked out very well and we developed a very close working relationship with Empire. I think we've laid the foundation for future support and research & development with them."
"Fuzehub has been a blessing. As a small and growing company elevating the mushroom industry, we are grateful to have had FuzeHub's support."
Meet The Entrepreneur Space and Djablo Sauce
The Entrepreneur Space is a Food and Business Incubator focusing on "foodpreneurs" in the startup/pre-revenue mode. Run by the Queens Economic Development Corp., it includes a 6,000-square-foot kitchen that clients can use to manufacture their product. Djablo Sauce is one such client, making the first locally-produced, small-batch Filipino hot sauce in the United States.
The Challenge
The Entrepreneur Space needed funding to purchase a fill machine to help Djablo and other bottling clients increase their productivity, achieve economy of scale, improve their profitability, and grow their business.
The Solution
The Entrepreneur Space applied for a 2019 FuzeHub Manufacturing Grant and was awarded $23,420. It used the money to buy a custom-built fill machine capable of filling two bottles, of any size, in 10 seconds. This compares to hand filling, which takes about 15 seconds per bottle and is subject to spillage.
The Impact
Kathrine Gregory, founder & director of the kitchen incubator and managing consultant of the Entrepreneur Space, said the project not only helped improve client productivity, but enabled her organization to create a new part-time position. Laura Dadap, owner of Djablo, said gaining access to the bottling machine increased her company's yield exponentially. This has enabled Djablo to reduce costs by purchasing supplies in bulk and to meet higher demand from larger accounts at a more efficient rate. It also has been able to hire workers regularly and consistently. After a little less than two years, Djablo Sauce can be found in seven retail locations in the New York City area and will soon be in warehouses across this country.
"We loved working with Fuzehub - how accommodating they were, especially with the pandemic and the delay due to equipment recalibration. They were responsive to our issues and to what we were trying to accomplish. The Innovation Prize was something that will help differentiate the incubator from others thru the purchase of this machinery, something which we could not have otherwise afforded."
Meet Canisius College and Electroskip
Electroskip LLC, of Buffalo, is an FDA-registered medical device manufacturer commercializing patented technology for gait training and neuromuscular reeducation. Its flagship product, Eskiptrainer™ utilizes wireless, wearable footwear electronics (manufactured in Western NY) that generates auditory biofeedback and gait analytics to assist patients with walking disabilities.
The Challenge
Jamie O'Neil, co-inventor and CEO of Electroskip and a professor at Canisius College, needed funding to complete a design for manufacturing (DFM) with Electroskip's manufacturing partner, Buffalo-based K-Technologies, in order to be compliant with FDA design controls and build an initial beta user community. Additionally, Electroskip required consulting to sharpen its value proposition to customers, mainly physical therapy and prescribed exercise clinics.
The Solution
O'Neil, in his role as a Canisius professor, applied for a 2019 FuzeHub Manufacturing Grant and received $20,000. He used the money, along with matching funds from Electroskip, to secure exclusive licensing and establish a feasible manufacturing process with K-Technologies. In the following year, O'Neil applied for and received a $34,000 FuzeHub Manufacturing Grant which expanded manufacturing with K-Technologies, focused on FDA compliance, product usability, key features, and refinement of the key weakness of the existing design, the footbed sensors. The project funded by the second grant is ongoing.
The Impact
The patented technology developed at Canisius College and exclusively licensed by Electroskip was initially intended for use with electronic musicians and dancers. Through the FuzeHub grants, Electroskip LLC was able to pivot into the medical device sector, successfully completing FDA regulatory requirements, good manufacturing processes, and development of a sustainable business model. The company has hired two employees, both alumni of Canisius, and has enabled K-Technologies, which traditionally has focused on aerospace & defense manufacturing, to expand into the medical device industry.
"FuzeHub enabled Electroskip LLC and Canisius College to commercialize its technology and move from the lab to the marketplace in Western New York's vibrant start-up community."
Meet University at Buffalo and S. Howes
S. Howes, based in Silver Creek, is a 164-year-old designer and manufacturer of process equipment used in the mixing, conveying, separating, and sizing of bulk solid materials.
The Challenge
Frederick Mertz, president of S. Howes, and his team needed funding to design, build and test a scaled-down version of its thermal screw conveyor, equipment used to either heat up or cool down materials. The company's technology uses an indirect form of heat transfer, a mechanical process that eliminates the need for emissions and therefore is more environmentally friendly. The idea was to reduce the size of the unit by 30 to 50 percent while achieving the same heat transfer, making for a much more efficient process and a far more competitive design.
The Solution
S. Howes partnered with the Research Foundation for SUNY and the New York State Center of Excellence in Materials Informatics (CMI) at the University at Buffalo to apply for a 2018 FuzeHub Manufacturing Grant and received $49,992. The company used the award to build a prototype of its scaled-down thermal screw conveyor for use as a demonstration unit, enabling customers to test the equipment with their materials before making a purchasing decision. This included creating detailed design and fabrication drawings, procuring materials, and completing the prototype. Thermodynamic modeling and trial testing were also accomplished, leading to the successful completion of the project.
The Impact
The new demonstration unit has enabled S. Howes to showcase the increased efficiency of its improved design to multiple customers, which has led to increases in sales, revenue and hiring. It has sold over $750,000 a year in conveyors since the completion of the project.
"FuzeHub was a critical piece of the pie to fund a project that normally a small business would not be able to afford."
"FuzeHub and the Manufacturing Innovation Grant have been instrumental in helping the CMI and UB achieve outstanding economic benefits for companies such as S. Howes in New York State."
Meet Spiro Devices
Brooklyn-based Spiro Devices was founded by Newlab, in partnership with Boyce Technologies and 10x Beta, in March 2020 with the goal of tackling New York City's oncoming ventilator shortage in the face of the COVID-19 pandemic.
The Challenge
Dan Connell, director of partnerships for Newlab, and the Spiro Devices team needed funding to support their goal of designing, prototyping and obtaining FDA emergency use authorization for a new bridge ventilator device in just 30 days.
The Solution
Spiro Devices applied for a FuzeHub COVID Manufacturing Grant and received $100,000. The funds supported device testing, engineering, design and insurance. Device testing was critical for product development as well as necessary for the regulatory process. Engineering and design team members worked around the clock to identify a solution that would work and was rapidly manufacturable, particularly given supply chain constraints. Insurance was vital as it allowed the company to safely distribute the devices.
The awardee also used $2,500 of additional funding from CCMR to test and integrate new materials in their devices. The Cornell Center for Materials Research (CCMR) is funded by the National Science Foundation. Its primary mission is to perform cutting-edge materials research. The center also provides support to industry through its Industrial Partnerships Program, funded by the New York State Office of Science, Technology and Academic Research (NYSTAR). This program promotes technology transfer and economic development by offering to industry low-cost, timely and flexible access to world-leading materials experts (Cornell faculty members) and to state-of-the-art instruments, enabling product development as well as expansion to wider markets.
The Impact
FuzeHub's support enabled Spiro Devices to complete a one-of-a-kind product sprint that led to a 3,000-device order by the New York City Economic Development Corporation as backup bridge ventilators for the City's Healthcare System. The devices are now on standby for New York City.
"In March, while New York City was bracing for what they expected to be a catastrophic ventilator shortage due to COVID-19, Newlab, in partnership with 10xBeta and Boyce Technologies, developed a bridge ventilator around an MIT design as a way to respond quickly and reliably to the crisis. FuzeHub was incredibly responsive as supporters with critical funds for the product development sprint. We are grateful for their support and partnership."
Meet Environmental Composites
Environmental Composites, Inc., based in Utica, is a custom manufacturer of advanced textile materials for a variety of markets. The company adds value and efficiency to textile products by offering creative solutions and unique and innovative designs.
The Challenge
During the early stages of the COVID-19 global pandemic, Environmental Composites saw that the textile filter materials used in N95 respirators were in critically short supply. It identified the manufacturing bottleneck for these textiles as occurring in the 'meltblown' process, which could not meet the volume demand spike with the existing infrastructure. The company needed funding to develop a new method of producing N95 filter material using existing high-capacity, alternative textile equipment available on site. The uncertain circumstances and immediate economic challenges of the pandemic made it very risky for businesses like ECI to pursue these types of projects without support.
The Solution
Environmental Composites applied for the FuzeHub COVID-19 Manufacturing Grant and received $50,000. It used this funding to support the costs of developing its new approach to manufacturing N95 textile filter material, including testing, the purchase of raw materials, the purchase of specialty equipment, and the hiring of a market consultant. By July 2020, the company had completed a design that met the NIOSH N95 test standards, with capacity to support the production of millions of N95 respirators per month.
The awardee also used $2,500 of additional funding from CCMR to test and integrate new materials in their devices. The Cornell Center for Materials Research (CCMR) is funded by the National Science Foundation. Its primary mission is to perform cutting-edge materials research. The center also provides support to industry through its Industrial Partnerships Program, funded by the New York State Office of Science, Technology and Academic Research (NYSTAR). This program promotes technology transfer and economic development by offering to industry low-cost, timely and flexible access to world-leading materials experts (Cornell faculty members) and to state-of-the-art instruments, enabling product development as well as expansion to wider markets.
The Impact
The FuzeHub grant was imperative to the success of Environmental Composites' N95 filter material project, enabling it to pursue the project on an expedited timeline and achieve its goal of developing an alternative supply of N95 textile filter material during the pandemic. Jim Gleason, technical director for Environmental Composites, said the new product will play an important role at the company, securing near-term sales while also creating a new high-growth market. This growth will result in more local jobs and increased sales and tax revenue for the state.
"The innovation and technical achievements from our N95 textile filter project would not have been possible without the financial support of FuzeHub's COVID-19 grant. FuzeHub was extremely helpful throughout our project and we applaud the commitment and perseverance of their team who, despite the unusual circumstances, provided their support without delay during a time-sensitive health crisis."
Meet New Scale Technologies
New Scale Technologies (NST), based in Victor, NY, develops and manufactures highly precise closed-loop positioning solutions that enable smaller, smarter imaging systems, scientific instruments, medical devices, aerospace and defense systems and more. In 2018, the company released the NSR-PG parallel gripper, which is certified for use with the 6-axis Universal Robots (UR) collaborative robot (cobot) arm and is the smallest UR certified gripper with the lightest weight. It has high precision for small parts handling, measuring, sorting and assembling and is smart with teachable finger positions and the ability to collect data on what it picks up.
The Challenge
NST and Dr. Sam Samanta of Finger Lakes Community College (FLCC), who have informally collaborated for the past 8 years, wanted to adapt the NSR-PG for use on other cobot arms such as Aubo, TM/Omron, Fanuc, ABB, and Epson. The next generation of FLCC students needed to be prepared to support the fast-growing use of cobots and best practices of Industry 4.0, but the college could not fund the purchase of a cobot.
The Solution
FLCC and NST applied for a FuzeHub 2019 Manufacturing Grant and received $45,010. The money was used to purchase an Omron Cobot TM5-700, accessories, and supplies. It also supported payments to student co-ops from the college's Instrumentation and Control Technologies AAS degree program.
The Impact
The project helped develop the interface between the OmronTM cobot and NST's NSR-PG, resulting in one additional employee at NST. The company was able to leverage the knowledge gained from this project to enhance and grow its latest product offering - Q-Span Workstation Solutions, which is one of the first automated quality control workstations in the market.
The FuzeHub project funded participation of students in R&D activity with the New Scale Robotics division of NST. After the key phases of the project, the OmronTM robot was moved from NST to the Instrumentation and Control Technologies Lab at Victor Campus Center of FLCC, allowing for training in the use of cobots, which is very important for small and medium-sized businesses.
"New Scale Technologies leveraged the information learned from working with the FuzeHub funded TM Omron 'cobot' into our launch of the Q-Span Workstation; an automated inspection station for small and mid-size manufacturers. See www.newscalerobotics.com. This new product line added three full-time jobs at New Scale and adds a new option for small part inspection that will save companies money and improve their internal inspection operations."
"Cobots are one of the key components for Smart Manufacturing and are playing an important role in the high-tech ecosystem gearing up for the pervasive 'Digital Transformation', now accelerated due to the pandemic. The experience with this project, in part, prompted transformation of our AAS Instrumentation and Control Technologies program to AAS Smart Systems Technologies, so that we continue to educate and train technologists preadapted for Industry 4.0 Revolution underway."
Meet Casestry
Herkimer-based Casestry, LLC is a print-on-demand partner for large enterprise retailers.
The Challenge
The fabrication lab at Mohawk Valley Community College (MVCC) needed funding to acquire a high-end 3D scanning system in response to requests from its clients, including Casestry. Casestry needed the high-quality scans to shorten its production cycle. In addition, having the technology at MVCC would enable this critical step in their process to be handled locally.
The Solution
MVCC applied for a 2019 FuzeHub Manufacturing Grant and received $31,444. It used the money to purchase a high-end 3D scanning system.
The Impact
The scanner has enabled MVCC to work with a number of new clients, including a local company that makes linings for police helmets, and to offer additional services to Casestry. It also is integrating the technology into some mechanical engineering classes to arm students with some valuable skills. For Casestry, the project created both savings of time and operational costs, enabling the company to serve its customers more efficiently and effectively.
"The people at FuzeHub were great to work with. We could not have upgraded our 3D scanning system without them."
"Through and through, a wonderful experience with great people. I highly recommend FuzeHub and encourage others to explore what they have to offer."
Meet Tech Valley Center of Gravity and Mohawk Machine Works
The Tech Valley Center of Gravity is a maker space, prototyping center, manufacturing incubator and education center in downtown Troy. Amsterdam-based Mohawk Machine Works LLC, which is part of the TVCOG incubator program, is developing equipment for cleaning and drying commercial surfaces using high-velocity air. The technology is intended to improve the productivity of the construction industry and related markets.
The Challenge
Mohawk Machine Works founder Mark Kowalczyk needed support in designing his Air Sabre technology to generate more heat, in response to feedback from customers who wanted it to dry surfaces faster.
The Solution
TVCOG applied, on Kowalczyk's behalf, for a FuzeHub Innovation Fund Manufacturing Grant and in February 2019 was awarded $49,990. Acting as fiscal sponsor, it disbursed the money to Mohawk based on the achievement of certain milestones. The money supported development of a new design with Syracuse University and with CBM Fabrications in Ballston Lake, the creation of a "walk behind" prototype that can be scaled up or down as needed, the production of specialty tooling, the development of new sales collateral and the hiring of a marketing consultant.
The Impact
While the pandemic has slowed the company's progress, Mohawk now has everything it needs to go into full production with the hotter, faster technology customers wanted.
"I came across FuzeHub at one of the state's matchmaker events several years ago and it has been of great assistance to me ever since. The Manufacturing Grant was exactly perfect for where I was in my startup at the time. Without FuzeHub it would still be achievable, but nowhere near as fast as I needed it to be to make this a reality."
"The FuzeHub Manufacturing Grants are a tremendous resource for small- to medium-sized manufacturers and manufacturing start-ups. As a nonprofit that focuses on providing resources and access to the product-development community, these grants are a critical tool in our toolkit in helping to increase the chance of success for early start-ups and supporting commercialization efforts in the Capital Region."
Meet Alfred University and Free Form Fibers
Free Form Fibers is a Saratoga Springs-based manufacturing company that produces high-performance fibers for the composites industry, using a proprietary laser-driven chemical vapor deposition (LCVD) technology. These fibers serve as the reinforcement phase in a composite material system in order to address demanding applications in aggressive temperatures and corrosive environments.
The Challenge
In 2018, Free Form Fibers began laying the groundwork for the transition from a research and development-focused entity to a commercial enterprise with revenue from product sales. As part of these efforts, the company wanted to address two core concerns: beginning the planning for a full-on manufacturing facility and broadening the supply chain of certain important components critical to the LCVD technology. It needed funding to accomplish these goals.
The Solution
Alfred University, working with Free Form Fibers, applied for a 2018 FuzeHub Manufacturing Grant and received $48,816. The money funded a project in which Professor Holly Shulman and her team of engineering students at Alfred collaborated with Free Form Fibers to examine the company's technology needs. The work resulted in Professor Shulman delivering a draft plan for a scaled-up manufacturing facility, including a review of the infrastructure needs for the LCVD technology. The student team also investigated New York State-based suppliers for important technical components required by the Free Form Fibers manufacturing plant. Several New York State suppliers were contacted for initial discussions on a key precision component.
The Impact
Free Form is now in the scale-up phase of its commercialization plan, moving from prototype production systems to full-scale production tools. This first phase involves bringing on-line three tools, with a second phase following closely after that to fill out the available space and resources in the facility where the company has been located for over 10 years. After that, the company will begin addressing where and how to build a manufacturing facility. Shay Harrison, CEO of Free Form, said the financial impact to the company in having the design and plans provided by Shulman's team in hand will be significant. Free Form Fibers has also pursued relationships with several of the New York State suppliers identified in the project.
"FuzeHub, through the Jeff Lawrence Innovation Fund, provided an extremely valuable opportunity for Free Form Fibers to start down its commercialization path. The company is growing its production capabilities that eventually will lead to a new manufacturing facility here in New York State, and FuzeHub's support of Free Form Fibers' collaboration with Alfred University jumpstarted the process to achieve this important milestone."
"Thanks for the FuzeHub opportunity. It gave several young engineers an opportunity to build skills and improve their market value. It gave FFF an important vision of the future fiber manufacturer plant to share with investors and potential acquisition partners. It gave valuable information of the benefits to building in New York State. An additional big potential win was it gave two New York State companies (Gemini Optics and Rochester Precision Optics) the opportunity to get in the ground floor of a new billion-dollar industry in high tech specialized laser used for the Laser CVD fiber method. There's a good shot that this grant will pay off in a big way."
Meet Rensselaer Polytechnic Institute and Tire Conversion Technologies
Tire Conversion Technologies, Inc. (TCT) in Latham uses recycled tires to produce rubber products for the construction, consumer, and clean energy markets, including isolation features such as matts and feet to protect sensitive equipment from weather, vibration, and other forces.
The Challenge
TCT's compression molding process uses polyurethane to bind the crumb rubber. Although this binder accounts for only 5 percent of the finished product, it represents about half of direct manufacturing costs. Rensselaer Polytechnic Institute (RPI) mechanical engineering professor Dan Walczyk uncovered R&D work on a new manufacturing technology that eliminated the need for a polyurethane binder but saw shortcomings in the process and believed he could improve upon it. TCT would be the first American manufacturer to use the new method.
The Solution
RPI, working with TCT CEO John Vogel, applied to FuzeHub for a 2018 Manufacturing Grant and received $35,381. The money enabled Walczyk to develop and demonstrate his process improvements with actual industrial equipment through a realistic case study. The result was a product that at least matched the mechanical properties of TCT's product but without the expensive binder.
The Impact
TCT is not yet using the new process but is looking at what needs to be done to implement it. Vogel said pilot testing — seeing how a binder-less product would behave on a roof over a certain period of time, for example — will also be necessary. He estimated that putting the new process into practice and thereby cutting direct manufacturing costs by 50% would allow TCT to grow its markets by about 30%. The lower cost would enable the company to go after markets in which it is not currently competitive, such as offering an alternative to concrete. This growth would create the need for about 10 new people. TCT currently employs about 25.
"The FuzeHub Manufacturing Grant program provides much needed R&D funding for NY State SMEs who need help with difficult-to-solve manufacturing issues that are affecting their competitiveness and/or bottom line. Funding from federal agencies for these type of manufacturing problems is nearly impossible to get, since the topic areas are not 'sexy' enough. FuzeHub is smart enough to know that supporting projects where capable non-profits with advanced technical capabilities help these companies to solve very practical problems is an effective use of economic development funding."
"I think the best thing about FuzeHub was how fast they were able to react compared to some other projects I've done. Their ability to respond was pretty remarkable."
Meet PVA
PVA, which is based in Cohoes, is a global manufacturer of automated dispensing and coating systems that help manufacturers glue their products together or protect them from the environment. The company, which also has offices in China and Holland, also makes the PreVENT Emergency Resuscitator ventilator.
The Challenge
At the start of the COVID-19 crisis in New York, the team at PVA needed funding to build the PreVENT Emergency Resuscitator to fill a gap in the market at a time when the state was desperate for ventilators.
The Solution
PVA applied for a FuzeHub COVID 19 Manufacturing Grant and received $100,000. The company immediately deployed its product development team and had a functional prototype within 48 hours. Resources were obtained to prepare PVA for ISO certification, thus helping with the Emergency Use Authorization and documentation requirements. Raw materials were secured in quantities large enough to drive the cost of the PreVENT to about 20% of other ventilators. PVA also purchased a test lung so the company can provide waveform data to the FDA.
The awardee also used $2,500 of additional funding from CCMR to test and integrate new materials in their devices. The Cornell Center for Materials Research (CCMR) is funded by the National Science Foundation. Its primary mission is to perform cutting-edge materials research. The center also provides support to industry through its Industrial Partnerships Program, funded by the New York State Office of Science, Technology and Academic Research (NYSTAR). This program promotes technology transfer and economic development by offering to industry low-cost, timely and flexible access to world-leading materials experts (Cornell faculty members) and to state-of-the-art instruments, enabling product development as well as expansion to wider marketets.
The Impact
The project had far reaching effects on PVA. It entered a completely different market, becoming the first manufacturer outside of the medical device field to receive Emergency Use Authorization for ventilators during the coronavirus pandemic. It was able to retain many employees at a time when many of its customers' factories were closed.
"Without the FuzeHub grant we would not have been able to undertake such a large project as quickly as was necessary to respond to this crisis."
---
---
Meet Hilltop Bottle & Can Return
Hilltop Bottle & Can Return is a redemption center owned and operated by The Arc of Livingston-Wyoming Counties. The business is unique in that it helps people with intellectual/developmental disabilities find success in employment.
The Challenge
The team at The Arc was looking to improve Hilltop Bottle's overall productivity and efficiency.
The Solution
The organization applied to FuzeHub for an Innovation Incentive Prize and won $5,900. It partnered with a team of engineering students from Rochester Institute of Technology (RIT), who learned the operation, performed time studies and evaluated the physical setup of the redemption facility to determine which areas needed to be prioritized for improvement. The students recommended electronic counters, as every container was counted manually which was a large labor cost depending on operator speeds. They also blueprinted a more efficient setup — which reduced travel time within the facility — and assigned wheeled carts within each workstation for easy movement. The prize money helped cover the cost of the electronics and wiring to install counters at each box throughout seven workstations. Hilltop also built frames around all of its sorting boxes.
The Impact
The project enabled Hilltop to retain its workers. More importantly, it created a much more productive shift for every employee. The overall processing of containers essentially went from a four-step process to a two-step process. With the new setup, employees were able to increase sort speed by close to 50%, depending on the worker.
"FuzeHub was an excellent company to work with. They were extremely helpful and accommodating to the challenges we were facing and were just as determined to help pass our obstacles as we were. Upon closing this project, they were open to suggestions for other businesses as well. They're truly here to make a difference and we're thankful for the help they provided."
Meet Leep Foods
Leep Foods (also known as Empire Medicinals) is in the business of growing mushrooms that help conscious eaters make delicious meals without sacrificing health and nutrition. The company takes a range of agricultural byproducts produced by businesses in the Western / Upstate NY region, and grows high-quality, certified organic, specialty mushroom species like Shiitake, Oysters, and Lions Mane.
The Challenge
George Zheng, co-founder of Leep Foods, and his team needed money to make the debagging of its spent mushroom blocks a more efficient process. The mushroom blocks are sent to local farmers for use as compost.
The Solution
Leep Foods applied for a 2018 FuzeHub Innovation Challenge Grant and received $9,950. It used the money to design and build a prototype debagging machine that could safely and effectively separate the plastic bag outer layer from the spent biomass inside, after the mushrooms had been harvested.
The Impact
The debagging machine enabled Leep to streamline its process and free up two hours of work time for two of its technicians. The company also learned what it would take to improve the machine in preparation for more debagging capacity needs as Leep continues scaling up production.
"FuzeHub has been a blessing. As a small and growing company elevating the mushroom industry, we are grateful to have had FuzeHub's support in addressing such an important process bottleneck to the growth of our business. "
Meet Fruition Orchards
Fruition Orchards and its non-profit sister, the Hub on the Hill, operate a farm and food hub in Essex, NY. Operations include a certified commercial kitchen available to local producers; an onsite market; storage space—both cold and dry—for area farmers to rent; and a distribution service which delivers farm fresh and locally-produced food to customers from the Canadian border to New York City.
The Challenge
Jori Welkin and her team at the Hub wanted to introduce an online ordering platform and needed the resources to research and implement the best system for their needs.
The Solution
The company entered the competition for FuzeHub's New York State Innovation Incentive Prize Program for Food, Beverage & Agriculture Technologies and received a $10,000 award. It used the funds to research different online ordering platforms and implement a platform for beta testing. This was a huge task because the start of the pandemic — just as the company was launching its beta site — changed both the size and the nature of the demand for locally grown and produced foods and required modifications to the online ordering platform.
The Impact
With its online ordering platform in place, the Hub is now a full-service marketplace able to meet the needs of a stay-at-home customer base. It has hired six people since March of 2020, including a distribution coordination manager, a marketing person and drivers who travel a combined 2,000 miles every week.
The platform also added to the assets of Fruition Orchards, which owns the infrastructure from which the Hub operates.
"FuzeHub's support helped us launch an online ordering platform just in time to meet the challenges COVID-19 posed to our food systems. Now, people throughout the region can purchase locally grown, organic food from a variety of producers on our site and we'll deliver it to their doorstep."
Meet Prolific Earth Sciences
Prolific Earth Sciences (PRESTO) of Montgomery, NY developed the microBIOMETER® which estimates soil microbial biomass and fungal-to-bacterial ratio in minutes with a cell phone application. Microbial biomass is the best single indicator of soil health and a healthy microbial population is essential for sequestering carbon in soil, for insuring plant health and cutting back on pesticides and increasing yield in sustainable farming.
The Challenge
PRESTO needed funding to evaluate the feasibility of developing a soil pH test that was not dependent on soil ion concentration and that could reproduce laboratory soil pH testing which is expensive and time consuming.
The Solution
PRESTO applied for a 2018 FuzeHub Innovation Incentive Prize Program grant and received $10,000. The company used the money to develop the ability to match laboratory results with their format. Unfortunately, the inconsistency of pH paper lots meant that the product would continually vary which meant that the test could not be adapted to the worldwide cell phone testing audience PRESTO services, which relies on long shelf life and low cost.
The Impact
This experience taught PRESTO the importance of requiring an in-depth understanding of any component that the company is not going to manufacture itself. The company decided to turn their forward focus from developing versions of chemical soil tests to expanding its capabilities into providing more information on the microbiome. The first of these tests to be developed was the ability to estimate the soil fungal-to-bacterial ratio using the microBIOMETER® assay.
"FuzeHub has been an invaluable resource. We have attended many of the FuzeHub conferences and through these have established research studies at Cornell and connections to OEM manufacturers in New York State. Steve Melito has provided advice and provided contacts for information regarding export information and assistance with identifying manufacturing locations."
Meet Perfect Granola
Perfect Granola is a Rochester-based manufacturer of healthy, allergy-free granola made from certified New York grown grains. The company is mission-based, with a portion of profits going to homeless shelters, outreach centers, and food banks, and employment opportunities going to people in crisis.
The Challenge
Michele Liddle, Founder and CEO of Perfect Granola, wanted to make single-serve allergy-free granola for sale to elementary schools. This would require the purchase of expensive production equipment, as the co-packer with which she was working also made nuts and could not guarantee there would be no cross contamination.
The Solution
Liddle applied for the FuzeHub 2018 Innovation Challenge Award and received $10,000. This grant, along with other grants and personal loans, funded the purchase of a $96,000 vertical form fill seal machine. She set up production at Foodlink, a Rochester food pantry that offers a workforce development training program in the culinary arts, with the understanding that Foodlink could use the equipment to teach food manufacturing skills and that she would hire people from the training program.
The Impact
The line has been up and running for more than a year, producing single-serve allergy-free granola that is not only sold in New York schools, but nationally, through a company that purchases 250,000 units per quarter for sale to such large companies as Google, Facebook and Microsoft. The growth has enabled Perfect Granola to hire three people — two line workers and a production manager.
"FuzeHub is fantastic. I don't know what else to say. The Incentive Grant allowed us to purchase the vertical form fill seal machine and get into manufacturing. I mean, it changed the game for us. It was always our vision to create jobs and get into manufacturing and with their help we were able to do that. And with that we are able to make a bigger impact."
Meet Vigneri Chocolate
Vigneri Chocolate is a Rochester-based manufacturer and marketer of premium all-natural chocolate, including both finished products and intermediate ingredients.
The Challenge
Alex Vigneri, CEO of Vigneri Chocolate, needed funding to optimize the company's chocolate moulding line by utilizing vibration as opposed to manual hand tapping. The goal was to reduce the manual stress of employees, while increasing production speeds, volume and quality.
The Solution
Vigneri applied for a 2018 Innovation Incentive Prize and received $10,000. It used the money to purchase a depositor machine, critical technology that serves as the beginning stage of filling flexible style moulds as opposed to the industry standard polycarbonate stiff mould.
The Impact
The successful project improved Vigneri Chocolate's process and increased its product portfolio, boosting sales and creating jobs and training opportunities.
"The support and attention we received from the FuzeHub partnership was a tremendous value to our small company and more than I imagined. It is very comforting to know that there are assets like this for us to utilize in New York State."
Meet Buffalo Brewing
Buffalo Brewing Co. operates a five-barrel brewery in Buffalo's Larkinville District, with a tasting room, beer garden and some wholesale distribution. Its primary focus is on old world brewing techniques, such as lagers, pilsners, porters, and ales, although it also produces some more modern products such as NEIPAs and Fruited Sours.
The Challenge
John Domres, owner of Buffalo Brewing, needed funding to establish a canning line as part of a shift from offering only draft beer to selling packaged beer. Domres had determined that operating his own canning line would be far more cost effective than using a mobile canning service for a brewery his size. He had about two-thirds of what he needed to purchase and install the necessary equipment but was about $10,000 short.
The Solution
Buffalo Brewing applied for a 2018 FuzeHub Innovation Incentive Prize Program grant and received $10,000. It used the money to support the purchase and installation of a canning line.
The Impact
The project was completed in the summer of 2019. This meant that by the time the pandemic hit, Buffalo Brewing Co. was well-positioned to shift from serving draft beers inhouse to selling canned products to go. Domres said the canning line FuzeHub supported may well have saved his company from going bankrupt due to COVID restrictions. It has also saved Buffalo Brewing Co. thousands of dollars over using a mobile service. The company since has received over $550,000 in grants from Empire State Development, which it plans to put toward a $7 million relocation and expansion in a historic brewery in the city.
"The people at FuzeHub are good people, they want you to succeed. They really did some great work with us on getting the line up and running. Everything we are doing now is a direct correlation to what we did in 2019 with FuzeHub."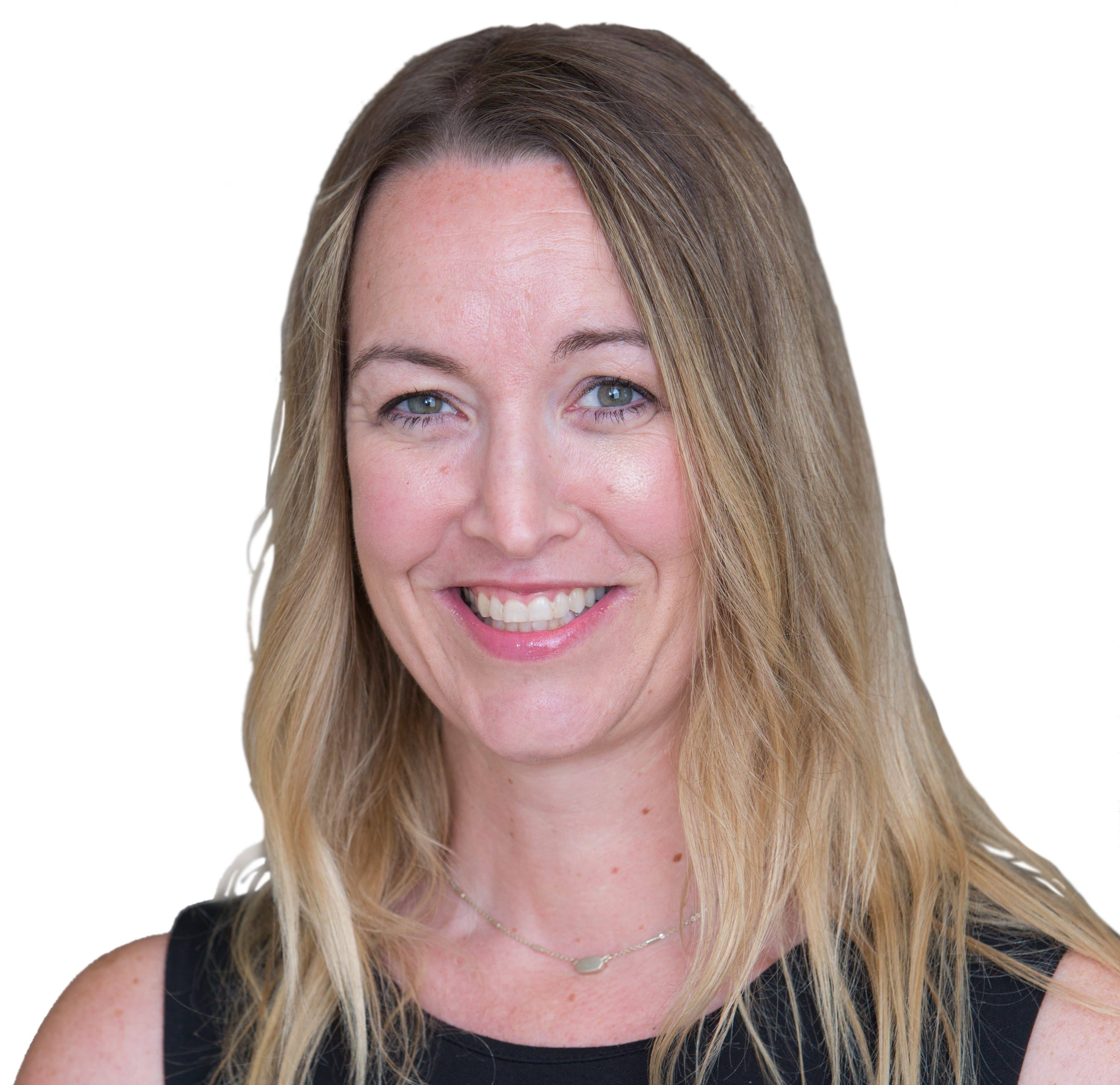 ---
---
Julianne Clouthier
Director of Industry Engagement
(518)768-7030 ext 504
---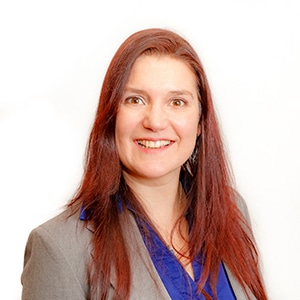 ---