10:00 - 11:00 AM

Track 1: Data and Information Technologies

Advancements in big data, artificial intelligence, sensors, software, and computing are set to transform business operations of all kinds, enable smart cities infrastructure, improve the delivery of health care, and propel newer industries like unmanned vehicles. Hear from experts that are advancing these critical technologies and applying them in the private sector.
Moderated by Colby Creedon, Commercialization Fellow, ESD Division of Science Technology & Innovation
10:00 - 11:00 AM

Track 2: Advanced Electronics

Advanced electronics continue to power the future of almost all other industries, as semiconductors, power electronics, photonics, photovoltaics, and nanotechnology drive advancements in everything from personal devices and manufacturing operations to smart cities, autonomous operations, and health care. Hear from the experts that make New York State a global leader in advanced electronics. ** Recording Passcode: #J%A5L82
Moderated by Terry Clas, Business Development, ESD Division of Science, Technology & Innovation NYSTAR
F. Shadi Shahedipour-Sandvik, Ph.D
Bahgat G. Sammakia
Vice President of Research and Director
11:00 - 12:00 PM

Track 1: Biotechnology, Medical Technology, & Life Sciences

New York State is home to a world-class life sciences research and industry cluster. Panelists will discuss the innovative companies and public-private partnerships that are accelerating developments in therapeutics, diagnostics, medical devices, and related products.
Moderated by Kathi Durdon, Director, CNY Biotech Accelerator
11:00 - 12:00 PM

Track 2: Food, Agricultural, & Water Innovation

New York's vast natural assets helped earn its "Empire State" nickname, with rich farmland supporting a strong agribusiness sector and its waterways providing strategic advantages for economic growth and vitality. Hear from Centers of Excellence and companies that are working to protect these resources and to accelerate New York's leadership in food and agricultural innovation.
Moderated by Dr. Jason Evans,  Associate Professor, Agricultural Business Management & Director, Institute for Rural Vitality, SUNY Cobleskill
---
Empire State Development's Division of Science, Technology and Innovation (NYSTAR) advances technology innovation and commercialization in New York State. NYSTAR offers programs that assist companies from start-up through maturity, leveraging the state's unparalleled investment in world-class technology assets and expertise. It provides roughly $55 million annually in funding to support over 70 centers that provide direct assistance to New York State companies—a network of vital assets for enabling technology- and manufacturing-led growth and job creation. NYSTAR and its partners are proud to contribute to New York's leadership in the global innovation economy.
---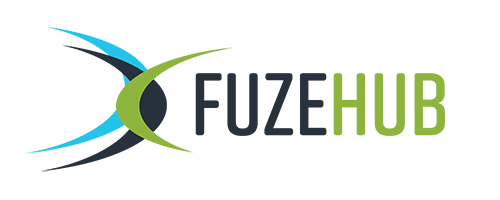 FuzeHub is a not-for-profit organization that connects New York's small and mid-sized manufacturing companies to the resources, programs and expertise they need for technology commercialization, innovation and business growth. We help companies navigate New York's robust network of industry experts at Manufacturing Extension Partners (MEP) centers, universities, economic development organizations and other providers. FuzeHub is the statewide New York MEP center, supported by Empire State Development's Division of Science, Technology & Innovation (NYSTAR).
---
---