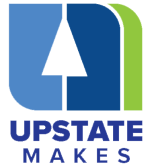 Upstate Makes: A Materials Innovation Engine for Manufacturing Sustainability
NSF Onsite Evaluation on Wednesday, October 11, 2023
PLEASE NOTE that each person will receive a calendar hold for the sessions they are invited to.  The NSF Engines guidance is strict on limiting participants to each session.  A more complete agenda is provided to give everyone a full view of the exciting things in store for the day.
Time

Session

Session 3: Engine's Alignment with Regional Priorities

Calendar invitation to follow for requested participants

Session 4: Engine's R&D Activities and Partnerships

Calendar invitation to follow for requested participants

Lunch.

Everyone is invited, but it is optional.

Session 5: Engine's Translation of Innovations to Impact Activities and Partnerships

Calendar invitation to follow for requested participants

Session 6: Engine's Workforce Development Activities and Partnerships

Calendar invitation to follow for requested participants

UB COE in Bioinformatics and Life Sciences
701 Ellicott St
Buffalo, NY 14203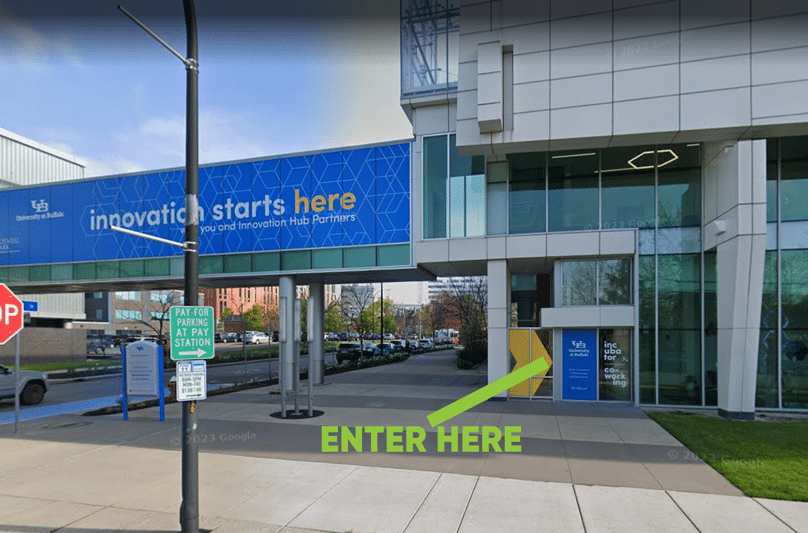 Why Attend
As a partner in Upstate Makes, your physical show of support and commitment to being an integral part of its future, is instrumental in bringing $160 million into Upstate New York to boost Advanced Materials for research, industry and workforce.
Assistance with Travel for Industry Partners
Please notify FuzeHub at [email protected] to request travel accommodation assistance.
Where to Park
Parking Lot: 589 Ellicott Street, Buffalo, NY or street parking. Meeting guests will receive parking validation for the lot. Once parked, walk to your right out of the lot towards the blue UB overpass.
Additional parking options is available on the street. Download app Buffalo Roam from your mobile device.
.
August 9, 2023 | 8 AM - 3 PM
Science Hall - SUNY New Paltz,
1 Hawk Drive, New Paltz, NY 12561

If you have a product concept or prototype that solves a problem but aren't sure how to transform it into a manufacturable product, then this workshop is for you.
Whether you're still testing out your prototype or are ready to ramp up production, the path to success always has unforeseen challenges, and being prepared is crucial. That's why we created FuzeHub's "Hardware Prototyping Workshop," a hands-on event where experts and mentors will guide you through the basics of hardware design and challenge you to optimize the manufacturability of your product. The goal is to provide steps to help you improve your product, reduce its cost, accelerate commercialization, and give your company the best chances for success.
Workshop Topics include:
How to Design the Best Version of your Product for Maximum Success
How to Find Resources to Support Engineering, Prototyping and Testing
Developing an Intelligent Bill of Materials to Lower Costs
Facilities Tour – SUNY New Paltz 3D Printing Center
Tips for Working with a Contract Manufacturer
Marketing Strategies to Generate Product Interest
Upcoming Funding Opportunities
This 1-day session will provide participants with expertise and tangible exercises that directly support their product design/build needs by identifying potential manufacturing issues early in the product development process.
The workshop introduces design for manufacturability and lean product design concepts. Utilizing hands-on exercises and a structured methodology, participants will evaluate their product design from multiple perspectives, detail their Bill of Materials, investigate production methods, and learn to anticipate potential failure modes.
Space is limited and this event will fill up fast.
Register now to get a seat at the table.
Why Attend?
On-site experts will help you discover how to optimize your product design, remove complexity from your product and process, and anticipate risks before they become costly problems.
Who is the Workshop for?
This event equips hardware innovators across all sectors (cleantech, medical, agriculture, biomedical, industrial, consumer, defense, etc.) with the information they need to create manufacturing-ready product designs, avoid common mistakes that lead to costly rework, and effectively partner with contract manufacturers.
Registration Cost
$100 per person (includes continental breakfast, lunch, reception)
Hotel Information
America's Best Value Inn New Paltz
7 Terwilliger Ln, New Paltz, NY 12561
Room rates are $100 + tax. Please click here to book online or call (845)255-8865.

Room rates are under FuzeHub Connect and the group code is G230808S.