ARE YOU READY TO SCALE
FROM PROTOTYPE TO PRODUCTION?
Welcome to FuzeHub's Build4Scale New York.
You have a product that could potentially help thousands of people or businesses. All the right elements are in place: talented team, rock-solid business plan, and funding. Now you are at the point where you are ready to commercialize your idea.
Whether you're still testing out your prototype or are ready to ramp up production, you know that the path to success always has some unforeseen challenges, and being prepared is crucial. That's why we have created Build4Scale NY, a comprehensive set of training modules, 1-on-1 guidance, and funding opportunities to help companies like yours succeed.
Build4Scale™ is a registered trademark of the Department of Energy.
"The level of detail that FuzeHub used to investigate whether my team had fully explored all manufacturing scenarios in order to de-risk our model was incredible."
WHO IS Build4Scale NY FOR?
The Build4Scale NY training equips hardware innovators across all sectors (cleantech, medical, agriculture, biomedical, industrial, consumer, defense, etc.) with the information they need in order to create manufacturing-ready product designs, avoid common mistakes that lead to costly rework, and effectively partner with contract manufacturers.

Startups / Early Stage Manufacturers
Let Build4Scale NY help optimize your product design using "Design for X" and "Lean Design" principles, remove complexity from your product and process, anticipate and deal with risks before they become costly problems.

Small to Medium Sized Manufacturers
Build4Scale NY can guide you on the path to taking your proven product to the next level and scaling up for production. It uses lean process techniques while paying attention to quality, packaging and distribution.
From the launch of FuzeHub's Build4Scale NY program in 2018, we've achieved the following statistics.

130


Participating Companies

Hardware innovators & manufacturers trained

$60,000


In Project Funding

Direct and matched funds for Build4Scale projects

$175,000


In Contracts

With US-based supply chain manufacturing companies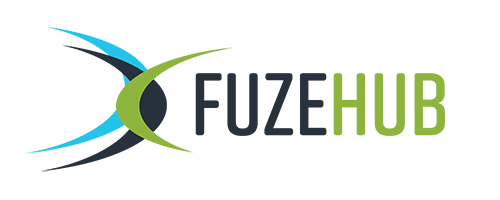 FuzeHub is a not-for-profit organization that connects New York's small and mid-sized manufacturing companies to the resources, programs and expertise they need for technology commercialization, innovation and business growth. We help companies navigate New York's robust network of industry experts at Manufacturing Extension Partners (MEP) centers, universities, economic development organizations and other providers. FuzeHub is the statewide New York MEP center, supported by Empire State Development's Division of Science, Technology & Innovation (NYSTAR).