NY Manufacturing News & Expertise
FuzeHub's New York State manufacturing blog is your place to stay up to date on the latest manufacturing & tech news of the week, information on manufacturing funding & grants, and FuzeHub news & events. Have a suggestion for our blog?
Contact FuzeHub
.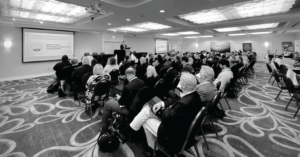 FuzeHub's 2022 Transportation Equipment and Supply Chain Forum was the first such event since 2016. 106 attendees and 21 exhibitor organizations...