As the state-wide MEP center for NY, FuzeHub has access to the state's largest population of subject-area experts. Our pool of experts covers a vast array of areas, including: product design, lean manufacturing, materials, nanotechnology, and manufacturing. If our core team, shown below, doesn't have the expertise you require, we have a network of resources to find you someone who does.
---
---
---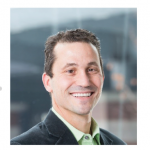 DAN RADOMSKI   Dan is the Chief Strategy / Operating Officer for the Optimal Group, small businesses and start-ups focused on product development, competitive business strategy, product benchmarking, product development and engineering.  Dan also serves as an advisor to the Lawrence Technological University Collaboratory, a program that helps accelerate and scale small manufacturers and innovators of new "hardware" products.
In his prior role as Vice President of Industry and Venture Development at NextEnergy, Dan led all market and technology analytic efforts to support the growth of early-stage and mature energy technology firms in areas such as wind, solar, advanced batteries, power electronics, vehicle electrification, smart grid, micro-grid, natural gas, and energy efficiency.  This included NextEnergy's venture and incubator services, supporting the commercialization efforts of approximately 1,000 new developers of advanced energy technologies; and helping over 120 manufacturers successfully diversify into the clean energy supply chain.
Radomski frequently serves as an advisor, judge, mentor and committee member for regional and national accelerators and cleantech competitions, including TechStars Mobility, CleanTech Open, Clean Energy Trust Challenge, Accelerate Michigan, DTE E-Challenge, Great Lakes Entrepreneur's Quest, and the Michigan Clean Energy Venture Challenge.
Prior to NextEnergy Dan was co-founder of a clean energy technology consultancy with offices in Berkley, MI and Barcelona, Spain.  Dan also worked for the Society of Manufacturing Engineers on product development for advanced manufacturing technologies and disciplines including lean manufacturing, machining, fabrication, composites, micro- and nano-manufacturing.
Dan has served as a developer for DOE / Lawrence Livermore National Lab training curricula that educates product developers / companies with "hardware" based products on how to scale their business.  He has been an instructor and curriculum developer for DOE / ARPA-E I-Corps Program; and has served as an advisor for the National Governor's Association's (NGA) Clean Energy Economic Development Policy Academy program, and as a contributor to DOE's Industry Peer and Annual Merit Review activities.
---
---
---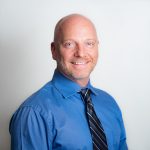 ERIC FASSER   Eric is the Design and Engineering Solutions Specialist for FuzeHub, focused on training start-ups and early stage innovators the basics of design for manufacturability, lean product development and manufacturing planning concepts, while helping them define and prepare for potential failure modes, and connecting them with various resource partners throughout New York state. These techniques ultimately position these young companies to identify potential manufacturability issues early on (avoiding costly redesign and lost time), and then make the transition from prototype to volume production in order to achieve their growth goals.
Prior to FuzeHub, Eric ran his own engineering firm where he helped entrepreneurs and small manufacturers develop their innovative concepts into commercially viable products in industries as diverse as consumer goods, tools, medical devices, biotech, healthcare, energy, municipal, and industrial. He provided design consulting to transform customer requirements into product features and take cost out of existing products, created CAD drawings suitable for manufacturing, and built working prototypes for customer feedback and investor presentations.
In addition, Eric has over 15 years experience working in various engineering and product development roles with leading manufacturing companies including Bosch Power Tools and Ames True Temper. These roles have exposed him to manufacturing methods as varied as casting, forging, CNC/machining, heat treating, stamping, water-jetting, extruding, injection molding, and 3D printing.
Eric received his bachelor of science degree in mechanical engineering from Worcester Polytechnic Institute and has an MBA in marketing and entrepreneurship from Indiana University.
---
---
---
EVERTON HENRIQUES   Everton is the NY MEP Solutions Director at FuzeHub. He is currently focused on helping the manufacturing community, general industry, start-ups, the local colleges and universities and business leaders to advance innovation and technology. Additionally, Everton is president and founder of E.H. Hall, Inc., a consulting and supplier firm in the process development, environmental, safety and health arena. He is a co-founder and vice president of the former Panasonic Plasma Display Laboratory of America, Inc. (formerly Plasmaco, Inc.) where he managed their process development, engineering and prototype manufacturing activities. Plasmaco developed and made the first full color 60-inch HD plasma display television in the world in 1999.
Everton was an engineering manager at IBM's Kingston plasma display manufacturing facility and was responsible for setting up Plasmaco's facility in Highland. Everton has 32 years' experience in the plasma display R&D and manufacturing business. Prior to his employment with IBM, Everton worked as a research chemist for Texaco, Inc. He received a BS degree in Chemistry and an MA degree, with emphasis in Physical Chemistry and Materials Science, from SUNY New Paltz. He also received the IBM Business Decision Making Course (MBA Fundamentals) Certificate from the Darden School of Business at the University of Virginia, Charlottesville, VA. During his tenure at IBM he received the IBM Inventors of the Year Award three times, the IBM Invention Achievement Award and the IBM Outstanding Technical Achievement Award. He holds one US Patent and has several disclosures and publications. Everton was Chair of the Board of Trustees for the SUNY New Paltz Foundation (2007 – 2009) and served as a Director for 15 years. In addition, he is a co-founder, former president and director of the Hudson Valley Rail Trail Association, member and a past president of the Highland Rotary Club, member of the Fort Rensselaer Club, member of the 2004 – 2006 Ulster County Charter Commission, and member of the SUNY New Paltz Engineering Advisory Board.
Everton was inducted into the School of Business' Hall of fame at SUNY New Paltz in 2010.
---
---
---
JOHN SINNOTT     John is an Industry and Technology Advisor to FuzeHub and is the Program Manager for the Industrial Partnerships Program; part of the Cornell Center for Materials Research (CCMR). In this role he promotes active cooperation between Cornell and industry to foster technology transfer, and support economic development in NYS. Sinnott joined the CCMR Industrial Partnerships Program in April of 2009.
He has over 25 years of experience working on University-based research projects in Physics, Engineering, and Materials Science. Prior to joining the Industrial Partnerships Program, Sinnott managed the CCMR Materials preparation and testing facilities helping numerous companies with technical challenges.
He worked at Yale University for 12 years prior to coming to Cornell in 1998. John is a graduate of the Bridgeport Engineering Institute and a Mechanical Engineering major from the University of New Haven. Sinnott has served as a key technical and matching resource to SMEs from the very early beginning and evolution of FuzeHub; and has worked with NYMEP and many organizations throughout his career at Cornell.
---
---
---
DAN SMITH   Dan is a senior program manager for technology commercialization and supports R&D in alternative/sustainable energy applications for stationary power and transportation markets. The primary research focus is the development of alternative/renewable fuel applications for power generation, combined with accelerated life cycle system testing. Prior to joining NYSP2I, Dan worked for over 30 years in the automotive sector at General Motors and Delphi Corporations where he was responsible for automotive fuel system and valve train systems engineering, product design and development. Dan is a recipient of General Motors Boss Kettering award for Electronic Throttle Control system innovation and the SAE Mobile Energy award for implementation of Active Fuel Management, achieving fuel savings and greenhouse gas emissions reduction in U.S. transportation markets.
Mr. Smith holds a BS in mechanical engineering from Union College and an MS in mechanical and aerospace engineering from the University of Rochester. Dan is a NYS Professional Engineer and holds 12 U.S. patents.
Expertise: Product Design and Development; Alternative Fuels; Renewable Energy Systems; Fuel Cell Applications
---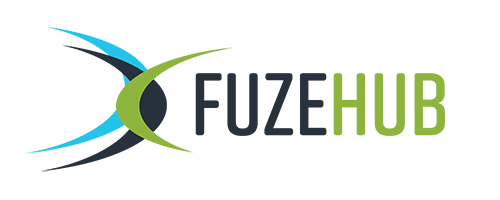 FuzeHub is a not-for-profit organization that connects New York's small and mid-sized manufacturing companies to the resources, programs and expertise they need for technology commercialization, innovation and business growth. We help companies navigate New York's robust network of industry experts at Manufacturing Extension Partners (MEP) centers, universities, economic development organizations and other providers. FuzeHub is the statewide New York MEP center, supported by Empire State Development's Division of Science, Technology & Innovation (NYSTAR).