About the Fund
The Build4Scale curriculum was developed by the U.S. Department of Energy to help close the gap between innovation and commercialization.
Our goal with this fund is to provide financial assistance for specific projects that lead to improving the manufacturability of Build4Scale member products. The amount of the funding can vary, with an average award of $7,000 and a maximum award of $10,000.
---
---
---
Company Readiness
MRL (Manufacturing Readiness Level) of 4 or above.
Companies with a "hardware" manufactured product.
---
---
Project fit
Have a project that is targeted at manufacturability.
Funding open to members in all hardware industries, including cleantech.
---
---
resources aligned
Be based in NY, or planning to manufacture to NY.
Identified/engaged resources and partners to participate in the project.
---
---
Remember!
Only Build4Scale members with a completed Assessment can apply for funding.
Applicants who don't win an award can reapply one time.
---
---
Funding PROCESS
Maximum award amount is $10,000

Winners must provide: Signed Agreement with Fuzehub, Project Plan, Service/Equipment Proposal from at least 1 partner.

Company receives 50% of award upon winning the funding.

Opening and closing dates




Funding will open on the first work day of the new month, and close mid way through that month for application review.

Available March through October 2020 or until fund has been maxed out.

Project closeout




Upon project completion, a phone interview and closeout survey are required.

The 50% award balance will be paid upon satisfactory project closeout.
---
---
---
Apply to Build4Scale Membership Program
---
Eligibility
Must be a Build4Scale member and have a completed Assessment.
Membership is being capped at 60 members, so the odds of receiving funding are 1 in 3.
Funds can be used for direct project expenses, including: Services (design, testing, 3rd party verification, pilot production), product or prototype builds/enhancements, tooling or equipment, or patents.
In order to apply for membership in the Build4Scale program, click on the link below.
APPLICATION PROCESS
A panel of reviewers will grade each application based on these categories:
Product fit
Project fit
Market/Customer readiness
Investment/Use of funds
Company/Team
Potential impact
The second phase of review will consist of qualitative feedback from application reviewers and others involved in your Build4Scale assessment.
Note: FuzeHub reserves the right to reach out to Partners to validate execution of the project.
---
Apply For Build4Scale Membership Fund
PLEASE NOTE:
A Membership ID, provided on your Assessment Report, is required to submit your application. You will not be able to apply if your Assessment has not been completed.
Since each team can only apply twice, rather than rush into the next application period, it is advisable to wait for a future application period for which you are more prepared.
---
---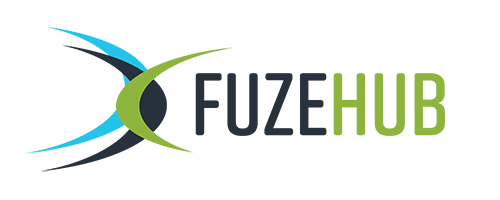 FuzeHub is a not-for-profit organization that connects New York's small and mid-sized manufacturing companies to the resources, programs and expertise they need for technology commercialization, innovation and business growth. We help companies navigate New York's robust network of industry experts at Manufacturing Extension Partners (MEP) centers, universities, economic development organizations and other providers. FuzeHub is the statewide New York MEP center, supported by Empire State Development's Division of Science, Technology & Innovation (NYSTAR).