Become a Wiz in Manufacturing Marketing
Join us for an hour every month on a Monday morning to get infused with marketing knowledge and wisdom. These Remo sessions are the perfect place to ask questions, get answers, and discuss your marketing challenges. Each month, we'll welcome an expert in a specific aspect of marketing such as website development, public relations, social media, or digital marketing. Come when you can and for all of the informational sessions you'd like to attend.
Our team attends many marketing workshops and meetings, but few offer the knowledge and proven experience in manufacturing to be impactful to us. That is why we attend FuzeHub's inFUZEd series. From the industry experts they bring in as speakers to the effective marketing/content strategies discussed with new connections, we are energized by having a great marketing resource for manufacturing here in New York.
IN-PERSON WORKSHOP: Marketing Essentials for Growth
Held on Tuesday September 19th, 9am-3:30pm EST
It can be daunting to roll up your sleeves and make plans to apply limited resources to your marketing wish list. There is so much to do, how do you decide what's important? Once you decide, what is the best way to get started?
Join us in September for this in-person workshop to help you figure out how to create and tackle your marketing journey. Everyone will be able to work through hands-on exercises with a Marketing Mentor at every table to guide you and answer questions.
At the end of the workshop you'll have concrete plans to share with your team back at the office.
8:30AM-9:00AM

Registration and Networking

9:00AM – 9:30AM

Table Round Robin

Getting to know you and your role

10:00AM-11:00AM

Tools to Market Your Offering

What: Service, product or offering do you offer?
Who: In what type of business is your ideal type of customer?

Workshop exercise: Strengths. Weaknesses. Opportunities. Threats.

– What Strengths & Opportunities Can You Leverage in 2023?
– What Weaknesses and threats could hold you back?
11:00AM-12:00PM

Step into The Future

Taking Your Moonshot (Focusing on Unifying Goals & Objectives)

Workshop Exercise:
Draft Marketing "S.M.A.R.T." Goals for Growth in 2023.

12:00PM - 12:30PM

Lunch

12:30PM - 01:15PM

Creating a Perfect Pitch

Easing Customer Pains & Creating Gains

Workshop Exercise:
Drafting Your Value Proposition – Marketing Physics Worksheet
01:15PM - 02:00PM

Marketing Toolbox Audit

Assessing your tools, tactics, timing, and budget

Workshop Exercise:
Selecting Effective Marketing Channels for Your Business- Worksheet

2:00PM - 3:00PM

Creating an Action Plan

Workshop Exercise:
Creating a timeline & KPIs for your new initiatives

03:00PM - 03:30PM

Wrap up and Final Thoughts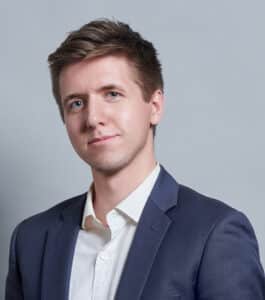 Luke Plating is the Marketing Manager at DVIRC. He is responsible for maintaining DVIRC's brand, coordinating campaigns, creating content, developing new products and services, and highlighting the success of DVIRC's clients.

Before joining DVIRC, Luke worked as both a project manager and digital marketing lead at Bridge Innovate, a business innovation firm with Fortune 500 experience. During his tenure at Bridge, Luke gained certifications in Design Thinking and coordinated and marketed digital innovation sprints, webinars, as well as the Bright Spark® student innovation program. Luke also managed both internal and client-facing customer experience (CX), business innovation, and technology adoption projects.

Prior to his role at Bridge Innovate, Luke worked as a Production & Analytics Specialist for Roundtree Marketing Agency where he led market research and digital advertising efforts while also developing websites, performing web analysis, and producing original content on behalf of Roundtree's clients in the form of podcasts and blog articles. Luke also led the 2018 CHAgives campaign in Chattanooga, TN which raised over $685,000 for the city's nonprofit community in a single day on #GivingTuesday.

Luke has led multiple educational workshops for manufacturers on behalf of DVIRC and he is certified in Design Thinking and Lean Tools & Essentials, demonstrating his commitment to adopting innovative approaches to problem-solving and program facilitation.

Luke received a bachelor's degree in History from Covenant College. He enjoys rock climbing and learning about local history. He currently lives in South Philly with his wife, Madelyn, and dog, Freddy.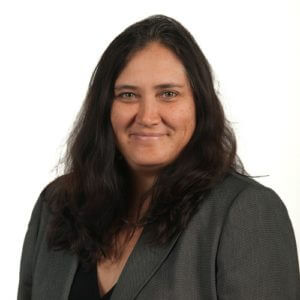 Kim Lloyd is the Director of Special Projects at FuzeHub. She built her first eCommerce website in 1996 and is an expert in Digital Marketing, Marketing Automation and Website Design and Development. As Special Projects Director for FuzeHub Kim runs the Marketing Services projects. Since launching marketing services in 2020, FuzeHub has completed more than 20 projects.
Kim's expertise includes SharpSpring, WordPress, Salesforce, Zapier, Make and other CRM and Web software.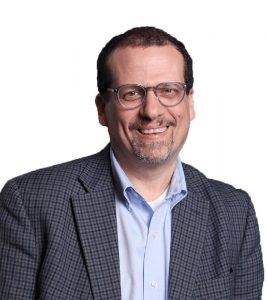 Throughout his more than 30-year career, Paul has worked with some of the state's top technology, economic development, and higher education organizations. He has been heavily involved in promoting the region for technology and semiconductor development, including working with numerous economic development agencies to help recruit a chip fabrication plant to Tech Valley. As FuzeHub's Marketing Manager, he leads the marketing team and manages the integrity of the organization's brand.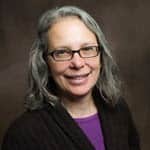 Aviva Gold comes to us with a background in visual communication, print production, small business management, and nonprofit development. She is known for forging comprehensive communication strategies that focus on goals and results.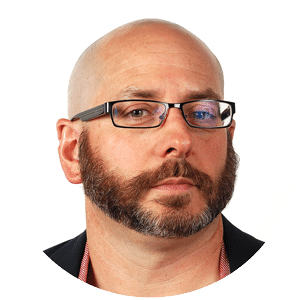 Steve Melito is a Solutions Specialist for FuzeHub and the host of its NYS Manufacturing Now podcast. He also moderates events for FuzeHub and is a regular contributor to its print and digital publications. In addition to his FuzeHub work, Steve is the founder and co-owner of Thunderbolt Business Services, a marketing agency for manufacturers with clients across North America. He is a former member of the Sales and Marketing Committee for the International Association of Diecutting and Diemaking (IADD), the current chair of the News & Website Committee for The Los Angles Rubber Group (TLARGI), and a mentor to student entrepreneurs through Colgate University's Thought into Action (TIA) program.