Set Your Organization Apart with Customer Advocacy
Previously Aired: Tuesday, May 25th | 11 AM - 12 PM
Customer testimonials and case studies are a critical part of your marketing strategy. But most manufacturers have a tough time making this type of customer advocacy part of their ongoing marketing efforts.  In this presentation you will learn the differences between a case study and a testimonial and why just having a logo wall on your website just isn't enough in today's digital and social environment.
You'll also learn how to obtain these testimonials to not only gather customer's positive feedback, but also how this helps you understand areas where you can improve.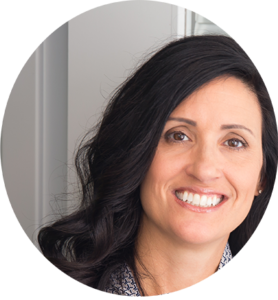 Nawrot is the CEO of Insightpath, a video technology platform and the co-owner of Railroad19, a custom software development company in Saratoga Springs, NY. Nawrot was formerly the COO of Informz, an email marketing company that she joined in 2005 and sold to Higher Logic in 2017. Nawrot led sales, marketing, product management, customer service and operations teams. Prior to Informz, Nawrot worked in the publishing industry with Delmar Thompson Learning (currently Cengage) and for MapInfo (currently Pitney Bowes).