The "Digital Twin" Approach to Marketing
Previously Aired: Monday, March 7th | 11 AM - 12 PM​
Marketing has long been an afterthought in the manufacturing world. This is the realm of the salesperson, thanks to their product expertise and technical knowledge.
But now prospects are searching for product and service answers online. And if you're not there, your competitors will be.
Replacing your sales team isn't the answer. Instead, recreate their expertise online with our Digital Twin marketing approach. The sections below provide the blueprint, starting with the Digital Twin Manufacturing Marketing Strategy.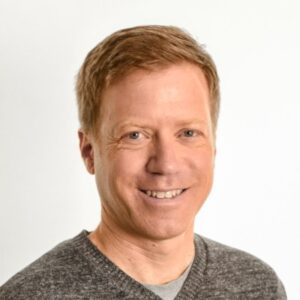 Greg Mischio is the Owner and Founder of Winbound, a digital marketing agency. Winbound helps manufacturing and industrial clients use content to create a "digital twin" of their sales team and then reach prospects using SEO, social media and paid online ads. Winbound's clients have enjoyed double and triple digit increases in traffic and leads.
A company can exist without marketing, but a company cannot exist without sales
Educate your marketing base on processes, and don't be afraid to make strong statements on positions.
Marketing teams will find benefit in understanding how your sales team works. 
Utilize content like checklists, configurators, and calculators
Release content under three categories: know you, like you, trust you. 
When you make a claim of differentiation on your website, back it up with data. 
Become a Wiz in Manufacturing Marketing
Join us for an hour every month on a Monday morning to get infused with marketing knowledge and wisdom. These Remo sessions are the perfect place to ask questions, get answers, and discuss your marketing challenges. Each month, we'll welcome an expert in a specific aspect of marketing such as website development, public relations, social media, or digital marketing. Come when you can and for all of the informational sessions you'd like to attend.
"Our team attends many marketing workshops and meetings, but few offer the knowledge and proven experience in manufacturing to be impactful to us. That is why we attend FuzeHub's inFUZEd series. From the industry experts they bring in as speakers to the effective marketing/content strategies discussed with new connections, we are energized by having a great marketing resource for manufacturing here in New York."