Track It! The Basics of Tracking & Reporting for Digital Marketing
Previously Aired Monday, February 14th | 11 AM - 12 PM
The proof is in the numbers, and measurement is the key to success with any digital marketing effort. Learn how to get started with setting up and understanding reporting for your digital marketing campaigns.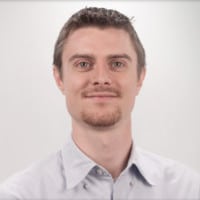 Tim Jensen is a Campaign Manager at Clix Marketing. With more than a decade of experience in the digital marketing industry, he's comfortable managing ads across all major platforms, including search, display, social, and video. Tim has worked with accounts from SMB to enterprise levels in a variety of industries. He frequently contributes to the digital marketing industry by writing articles for sites such as Search Engine Journal, Search Engine Land, Smashing Magazine, and the Clix Marketing blog, speaking at conferences and presenting on webinars.
Focus on metrics that matter to business ROI like Leads/Conversion rate, cost/lead and not Clicks, Impressions, and CTR.
Benchmark conversion rate and cost/conversion for each stage.
Adding UTM tags allows for links to be attributed properly attributed to the right source, campaign, ad, and keyword in platforms like Google Analytics as well as in your CRM
Gather enough data before making decisions
Allow enough time to get the right data, do not take a single day of metrics as a trend.
Become a Wiz in Manufacturing Marketing
Join us for an hour every month on a Monday morning to get infused with marketing knowledge and wisdom. These Remo sessions are the perfect place to ask questions, get answers, and discuss your marketing challenges. Each month, we'll welcome an expert in a specific aspect of marketing such as website development, public relations, social media, or digital marketing. Come when you can and for all of the informational sessions you'd like to attend.
"Our team attends many marketing workshops and meetings, but few offer the knowledge and proven experience in manufacturing to be impactful to us. That is why we attend FuzeHub's inFUZEd series. From the industry experts they bring in as speakers to the effective marketing/content strategies discussed with new connections, we are energized by having a great marketing resource for manufacturing here in New York."