Using Data to Create a Plan of Action
Previously Aired: Monday, April 4th | 11 AM - 12 PM
Searching for insights into your market or client base? Gathering data to make informed decisions and plans for growth or change is imperative. Recently, the Siena College Research Institute partnered with the Center for Economic Growth to survey Manufacturing Extension Partnership (MEP) members across New York State. 
The survey explored reshoring, the supply chain, the effects of COVID19, and staffing challenges. This presentation will discuss the use of both quantitative and qualitative data in regard to developing several types of strategies to leverage the findings into actionable plans.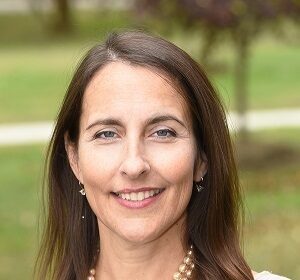 Leslie is the Business Development Manager at the Siena College Research Institute (SCRI). The research institute is a nationally renowned polling institute situated on the Siena College campus located in the Capital Region. She works with many different types of clients in her role including statewide associations, hospital systems, government agencies, corporations, marketing firms, and legislative/public affairs firms; any entity that seeks to gather data to understand an issue or test the marketplace. She previously worked in the consumer product goods industry and in education. Leslie holds a B.A. in Communications from SUNY Plattsburgh and an M.S. Ed. Degree from the College of St. Rose.
Become a Wiz in Manufacturing Marketing
Join us for an hour every month on a Monday morning to get infused with marketing knowledge and wisdom. These Remo sessions are the perfect place to ask questions, get answers, and discuss your marketing challenges. Each month, we'll welcome an expert in a specific aspect of marketing such as website development, public relations, social media, or digital marketing. Come when you can and for all of the informational sessions you'd like to attend.
"Our team attends many marketing workshops and meetings, but few offer the knowledge and proven experience in manufacturing to be impactful to us. That is why we attend FuzeHub's inFUZEd series. From the industry experts they bring in as speakers to the effective marketing/content strategies discussed with new connections, we are energized by having a great marketing resource for manufacturing here in New York."