Your Brand on Display: Tradeshows, Events, Workspaces, and More
In-person conferences and expos are back, which brings with it the need for eye-catching exhibit and display graphics to put your business or organization in the best light possible.
Presenting your brand doesn't only take place digitally. Exhibit and custom graphics veteran Lori Squadere brings 30+ years of experience to inFUZEd to share ideas on how to present what's unique about you at our June Marketing Meetup.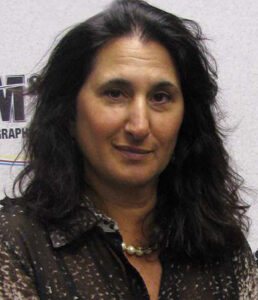 Lori Squadere is the owner of AM&J Digital, a NYS certified woman-owned business that specializes in large-format digital printing and custom graphics for Tradeshows, Events, and Interior spaces. For 30 years, Lori has been assisting clients with telling their stories in corporate interiors and at outside venues, managing their signage needs for marketing and events, and helping them to design, develop and execute tradeshow presentations. Along with her outstanding in-house staff, Lori loves to ask "What is it you're trying to do?" and then surprise her clients with various options and solutions they wouldn't have thought of on their own. She truly enjoys sharing her extensive working knowledge with companies of all sizes and types.