First, they saw the problem: women's nutritional fitness products weren't hitting the mark. Not even close.
When Dr. Linda Alvarez and Stephanie Schrauth met in an innovations course while working on their Executive MBAs at Cornell, they quickly learned about the nutritional woes of female endurance athletes.
While almost half of marathon runners in the United States are women, only 2.5 percent of products in the sports nutrition aisles target women – and nearly all of them have an emphasis on getting skinny or looking sexy, not on athletic performance.
"Men fuel and train while women diet and exercise. That's the way sports and fitness nutrition products are presented," Alvarez said. "We want to completely change that narrative."
Beyond the marketing, Alvarez and Schrauth found the products themselves problematic. Women had become accustomed to constantly experimenting with their sports nutrition, trying to find the right formula that wouldn't cause bloating, cramping, and other physical symptoms that hampered their training and performance.
"As we interviewed women marathoners, we heard this common theme. They felt their negative physical reactions to sports nutrition products were because of their bodies," Alvarez said. "We interviewed more than 100 women, and when every woman was saying that, well, we saw that clearly it's not a problem with your body. It's really a problem in the market."
Determined to address that problem, Alvarez and Schrauth created their company, Levelle Nutrition, in early 2021. But they had no specific product in mind. Nor did they have manufacturing or entrepreneurial experience.
That's where the NYSTAR innovation network came into play.
With guidance from multiple centers and programs funded by Empire State Development's Division of Science, Technology, and Innovation (NYSTAR), their company moved beyond the first step of identifying a problem. In short order, they created a solution, scaled a product for commercialization, and are now on the cusp of introducing it to the market.
"Neither Stephanie nor I started out in food or consumer products," Alvarez said. "I came from the medical world and she at the time was working in software product management. So, the NYSTAR centers, through their mentorship and advisement, allowed us to feel confident within the space and bridge the gaps in our experiences."
Alvarez did have a background in nutrition, which grounded the duo as they examined ingredients of products on the market, noting a confluence of high glycemic index sugars, electrolytes, and other additives. This mix creates environments that often lead to physical side effects; if you can't absorb the amount of sugar and salt in a sports nutrition product, it's going to linger in your stomach and create problems, according to Alvarez.
"What we did was focus on fruits, vegetables, and seeds that we know pack a great amount of nutritional benefit outside of their macronutrients, and used all low glycemic index fruits to really give you that sustained release of energy rather than having to process large amounts of these engineered sugars," Alvarez said.
Those ingredients are at the heart of Levelle Nutrition's signature product – an energy puree formulated specifically for women. The first batches were cooked in Alvarez's own kitchen. With help of the NYSTAR-backed Center of Excellence for Food and Agriculture at Cornell AgriTech, the company was able to fine-tune the recipes and address problems of scale to commercialize their product in single serving pouches.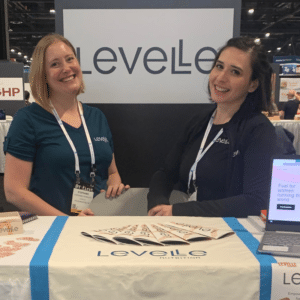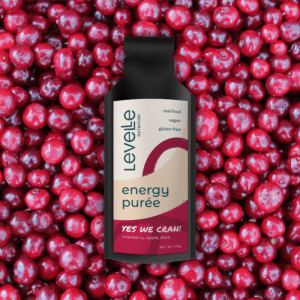 One roadblock that AgriTech helped solve involved the pH value of their product. The puree had to be cooked at a temperature so high, it approached the limit of most manufacturers' processing capabilities. With the help of food scientists and the Center of Excellence, they were able to naturally lower the pH value of their product, allowing for processing at a lower temperature to make the manufacturing process easier and more accessible.
Levelle Nutrition took full advantage of the NYSTAR network, utilizing not only the Center of Excellence for Food and Agriculture at Cornell AgriTech, but also the New York State Science & Technology Law Center at Syracuse University, where they gained a better understanding how to protect their intellectual property – their proprietary recipe and process – to position themselves for long-term success.
In October 2022, Levelle Nutrition won $50,000 from the Jeff Lawrence Innovation Fund Commercialization Competition, hosted by FuzeHub at the New York State Innovation Summit. The money will help the company buy and establish its own manufacturing line, which will enable an initial run of product they can take to market in 2023.
But the development doesn't stop there. Levelle Nutrition began working with another NYSTAR program – the Small Business Innovation Research (SBIR) and Small Business Technology Transfer (STTR) – to submit a grant proposal through the National Institute of Minority Health and Health Disparities (NIMHD) to further understand the effects of their products on female athletes while expanding the breadth of research dedicated to female athletes.
"We noticed that there hasn't been a lot of research on nutrition and female athletes, and we want to help change that," Alverez said. "That's important to us and it's important to the athletes as well. The feedback we've gotten is that they love the taste of our Energy Purees, but even before trying they product, women are celebrating a company that celebrates women."