The New York Manufacturing Extension Partnership (NY MEP), with help from Empire State Development (ESD), provided grants to NYS manufacturers and technology companies under the COVID Recovery initiative.
ITAC, the regional NY MEP center for New York City, administered the Personal Protection Equipment (PPE) Assistance Fund in two phases. Phase 1 assisted companies working to extend the lifespan of PPE and Phase 2 supported the scaling needs of PPE manufactures.
The following companies, listed in alphabetical order, received grants as part of the PPE Assistance Fund. In total, 26 NYS manufacturers received over $250,000 in grants. The maximum award amount was $10,000. Here are some highlights.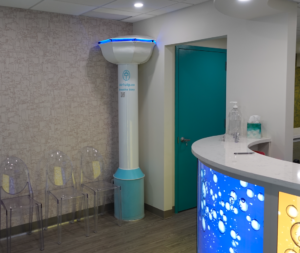 Air Tulip, based in New York, NY, develops technologies and services for high-tech airflow and flow control. The Founder has a PhD in aerodynamics. Air Tulip is a patent-pending air purification technology using downflow and laminarized flow in large quantities to measurably prevent the spread of Covid-19 indoors.
The NY MEP PPE Grant greatly helped with maturing the Air Tulip. With the help of a consultant, Air Tulip identified key challenges, lowered the BOM by a factor of two, and was able to design a much better looking and more finished product.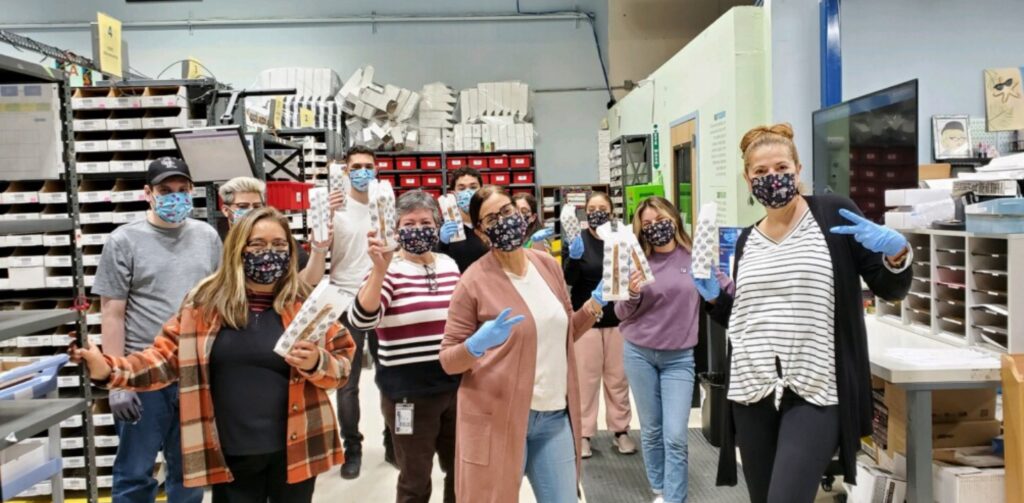 ClearVision Optical is a family-owned second-generation business based in Hauppauge, NY, servicing eyecare professionals for over 70 years. ClearVision primarily designs and develops eyewear. At the start of the pandemic, ClearVision recognized the tremendous opportunity to support its community and diversify its revenue stream by introducing a secondary product offering, personal protective equipment (PPE). 
As a values-driven organization, ClearVision felt that caring for the safety of others, especially the healthcare professionals in the eyecare space aligned with its company mission. Additionally, this allowed ClearVision to maximize its expertise in sourcing, partnering with suppliers and distribution, while also opening the doors to a direct-to-consumer e-commerce business channel.
As a result of the NY MEP PPE Grant, ClearVision had the ability to reimagine its PPE website and create a more robust marketing outreach approach. Partnering with a strong marketing agency, The Right Way, ClearVision created an e-commerce website which included tools to manage, merchandise, and market its business. With the help of the grant, ClearVision also invested in working with an advertising agency, Cybba, in order to enhance its website traffic and visibility. Altogether, the initiative allowed ClearVision to dive into the direct-to-consumer world via a more consumer-driven web presence, while also holding appeal for business customers.
CPAC Equipment, Inc. is the sole manufacturer of High-Velocity Hot Air (HVHA) medical instrument sterilizers. During COVID, CPAC repurposed its sterilizers through the FDA Emergency Use Authorization process for on-site reprocessing of NIOSH approved and FDA cleared N95 respirators and surgical masks for single user reuse. CPAC's primary products are the RapidHeat
TM
HVHA RH-Pro11 and RH-Pro9 sterilizers, both of which have incorporated its RH-N95 Mask Decontamination System that was heavily used during the COVID PPE shortages.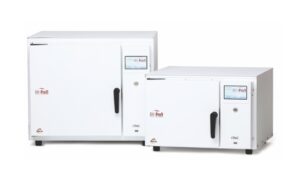 The NY MEP PPE Grant facilitated the repurposing of CPAC Pro Series Sterilizers. This was done through software development and integration with Pro Series sterilizer hardware to achieve a desired decontamination temperature. FDA subsequently accepted the High-Velocity Hot Air (HVHA) process for N95 respirators (N95 masks), becoming the only successful mask decontamination process available for on-site, single user reuse in small healthcare clinics, hospitals, emergency response services, and schools. The CPAC Pro Series Sterilizers have the capability of processing 96 masks per hour, while preserving mask integrity and performance for at least five mask reuses. This software upgrade is now available as a standard feature on all Pro Series HVHA sterilizers.
Finger Lakes Textiles (FLT)
Finger Lakes Textiles (FLT), a division of Mozaic, employs an inclusive workforce of people with intellectual and developmental disabilities within its manufacturing operation. On a commercial basis, FLT manufactures fashion headwear, knows as its Arctic Gear line, with 100% of these sales supporting programs and services for people with disabilities in New York State. 
Arctic Gear headwear is also sold through major retailer websites and on arcticgear.org. Wholesale and Private Label options are also available. Additionally, the FLT Team annually produces over 500,000 pieces of cold weather headwear for the Department of Defense. During the height of the COVID-19 Pandemic, FLT pivoted from their headwear operation and produced over 50,000 PPE products for public Institutions, businesses, and the general public.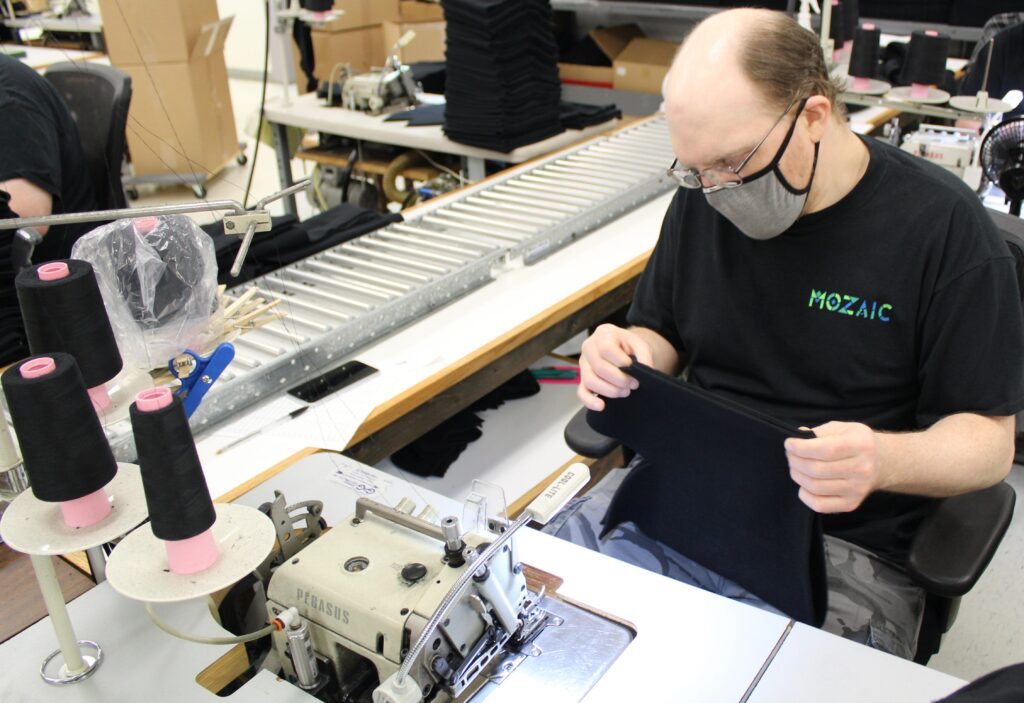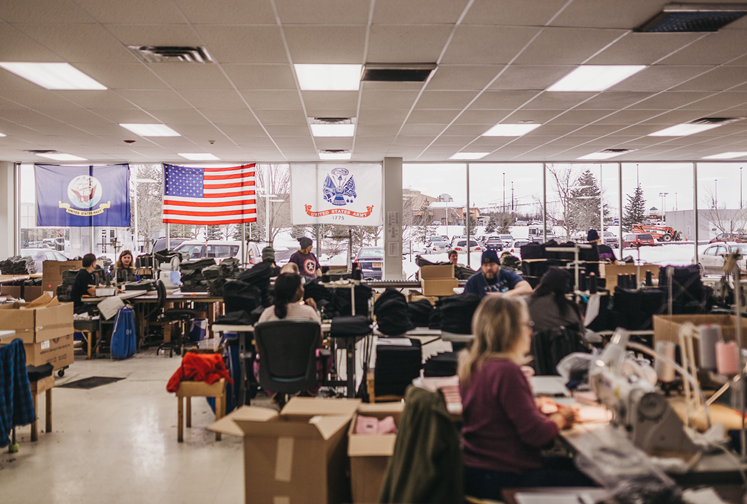 The NY MEP PPE Grant made it possible for Finger Lakes Textiles to test new textile configurations for the development of a worn garment, which is currently being field tested by the U.S. Department of Defense. This award enabled FLT to develop a new PPE product made exclusively in the United States and containing all raw materials grown/produced in the United States for the military, meeting the military's Berry Amendment requirements. The team was able to leverage this grant award to support the re-shoring of manufacturing to the United States.
Folia Water Inc. dba Folia Materials
Folia Materials is making a safer, cleaner, and healthier world. The company's patent-pending silver coating for paper adds anti-viral, anti-microbial, and other advanced functionality to products at almost no cost. This is possible because Folia Material's patented process mass produces advanced paper at the lowest cost possible by using commodity inputs and standard machinery requiring no CapEx.
With the support of the NY MEP PPE Grant, Folia's team of materials scientists has used its patented silver coating to create an antimicrobial preservative outer layer for 3-ply face masks for the US, and an antiviral outer layer for export to international markets. Folia's Silver Mask uses the science of silver to stop microbes from growing on masks.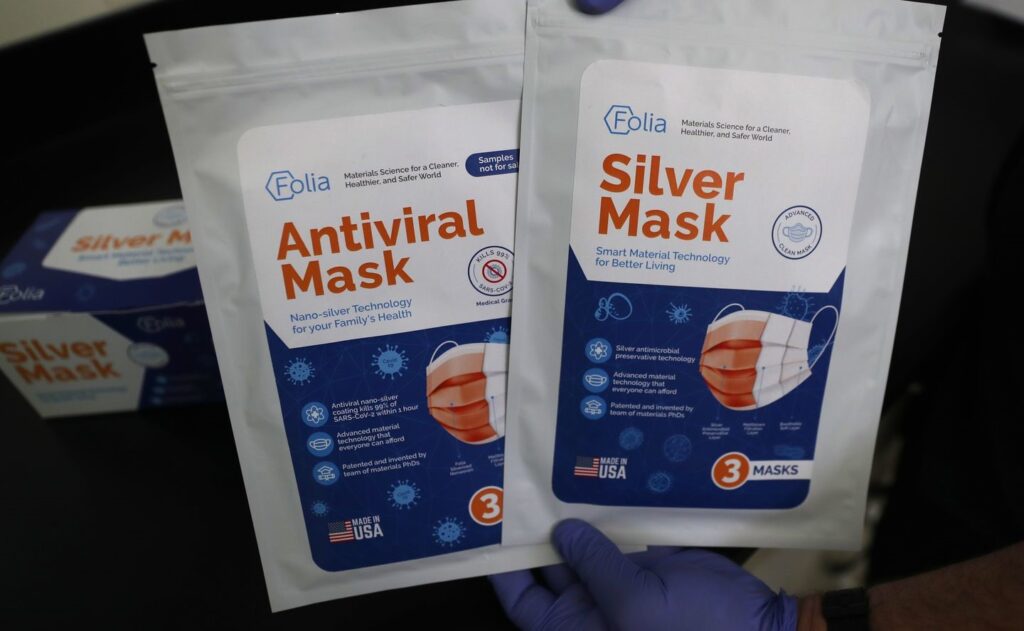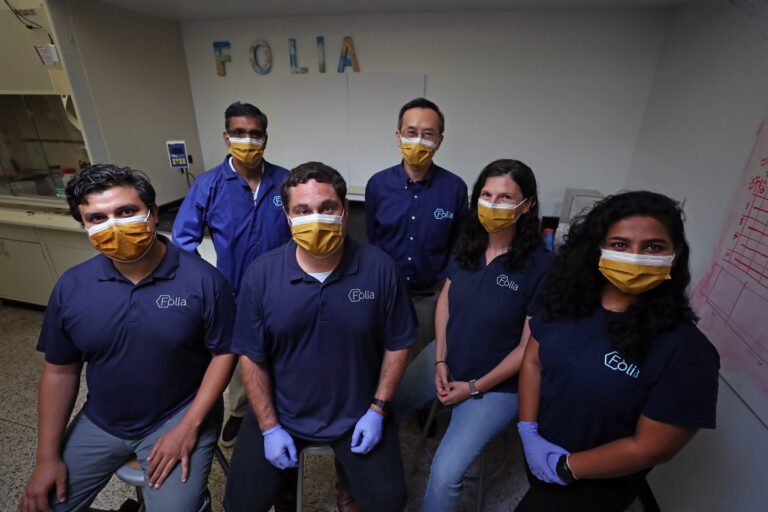 Folia is a B2B materials company, not a consumer company. It sells antimicrobial preservative silverized non-woven outer cover stock to mask manufacturers and face masks to PPE buyers or private label to consumer brands. The NY MEP supported certification testing, helping show that the antiviral masks for export-only kill 99.97% of SARS-CoV-2 in 1 hour (ISO 18184) and are Level 3 ASTM medical grade 3-ply masks (ASTM F2100) with 99% bacterial, viral, and particle filtration.
Marrs Makers is a New York-based fashion and leather goods brand with 20 years of experience in the NYC garment industry. The brand focuses on quality construction and finishing with attention to fit and performance. When COVID started, Marrs Makers pivoted to making face masks with Brooks Brothers for US military and first responders. Shortly after launching its PPE line, the brand identified a pervasive face mask fit problems due to inadequate age/size appropriate mask fit guidelines for children. As a result, Marrs Makers developed and tested improved face mask sizing addressing children's evolving head size and facial features.
The NY MEP PPE Grant helped Marrs Makers secure discussions with government, health, education and industry manufacturing leaders to address the non-existence of PPE designed, tested and made for children's use. N95 respirators and surgical/medical face masks are still regulated using standards based on US workforce adults; no such work has been done for children. Marrs Makers thus created communication to present to NYC government officials, highlighting this urgent issue of age/size appropriate face mask fit in schools to slow the spread of infection.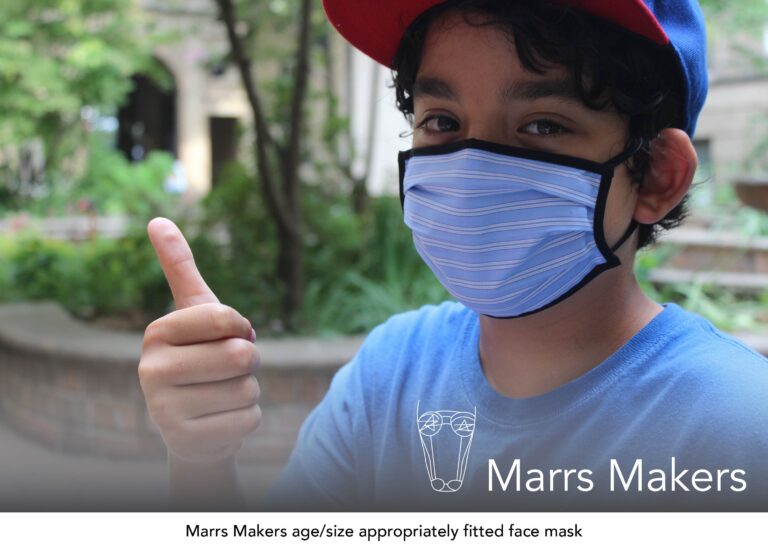 The team proposed data-driven plan of action for tools and training to solve this problem in order to achieve resilience and preparedness in ongoing and future pandemics. They planned how to communicate to school administrators the severity of the mask fit problem and to industry manufacturers on the need for size standardization in children's mask production. Furthermore, Marrs Makers crafted a strategy to further test and validate its age/size appropriate fit methodology for children's face masks, so that the industry could set standards accordingly.
MYT Works is a design, engineering and manufacturing company based in Brooklyn, NY. From concept to finished product, all its operations are done in-house. This is particularly helpful in product development where proof of concept can be brought to life in a very short time. Almost 30 % of machine time in MYT Works' shop is devoted to prototype parts making. Additionally, single one-off parts can be tested, assembled and modified as new projects takes shape. Because MYT Works runs production regularly, it works out production run issues in the prototyping phase, saving a lot of time and efficiency.
The NY MEP PPE Grant has been incredibly helpful to MYT Works. The new system MYT Works designed and engineered would have been postponed significantly without the grant. Following months of research and development, MYT Works new invention is now in the prototyping stage. Not only was the proof of concept successful, but the teams actually has a working prototype. MYT Works is now fine-tuning some of its features for a more streamlined operation. The grant has also allowed the manufacturer to shorten the development process by working with a mechanical engineer. This made a big difference and contributed to a more focused research and development timeline.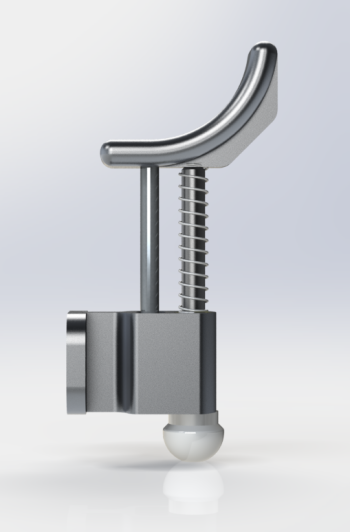 New York Embroidery Studio (NYES)
New York Embroidery Studio (NYES) is a full service surface design studio and manufacturing facility with more capabilities than any other factory of its kind in New York City. Owner and Creative Director Michelle Feinberg brings over 30 years of experience to NYES, and continues to drive its core values of innovation, creativity, and high-quality work. Following the Covid-19 pandemic, NYES developed and manufactured surgical and isolation gowns, and sells the PPE to commercial and municipal customers.
The NY MEP PPE Grant supercharged NYES' testing process for its reusable gowns, allowing the manufacturer to submit its reusable gowns for approval to the federal government to help replenish the Strategic National Stockpile (SNS). The grant has helped NYES save lives and employ hundreds of craftspeople in the NYC boroughs who otherwise might have been out of work.

TelosAir Corp develops next-generation air monitoring sensors. The company's initial product, Duet, is a novel, low-cost, IoT sensor that can measure the concentrations of airborne particles, CO2, and VOCs, and air properties of temperature, pressures, and relative humidity. TelosAir's latest product, Trio, combines Duet sensing with a patented cassette system that can collect particles with a low-pressure drop system and allow for offline chemical/biological analysis. 
In addition to Duet and Trio, TelosAir offers an Air Quality Gateway, that wirelessly collects data from its sensors, and other air quality instruments in the market, and pushes the data to the cloud. Combined, the business' portfolio of sensors, enables accurate air monitoring and optimization of HVAC operation for efficient indoor air management. TelosAir's sensors address the dual challenge of reducing airborne infections and increasing energy efficiency of large building spaces such as hospitals and commercial real-estate.
The NY MEP PPE Grant allowed TelosAir to accelerate the development of its Trio sensor from computer model to prototype, and demo it for potential clients. The grant allowed TelosAir to work with a mechanical designer and a prototype builder to produce near manufacturing-ready unit for testing, demo, and even initial sales.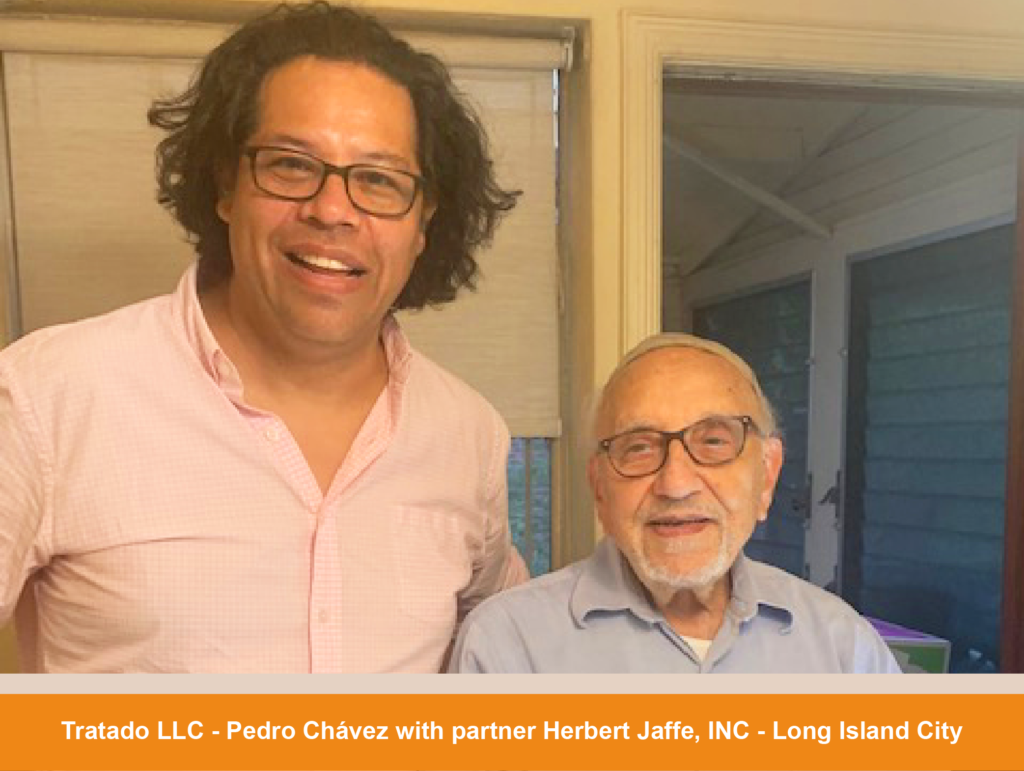 Tratado LLC is a New York-based hardware and software technology company, servicing the apparel industry. Effective in 2020, Tratado began to support PPE and face masks production with Golden Fleece Manufacturing Group in Long Island City. The company developed protocols and implemented best practices to safeguard each manufacturing outpost combining PPE and face mask measures.
With the support of the NY MEP PPE Grant, Tratado developed a plan to address an urgent need for mask manufacturers. The company created a multidisciplinary team bringing together many domains of experience and focusing on adherence to patent law and compliance. This included garment design, fit and manufacturing, mechanism design, and software development. 
Tratado also formed local partnerships to guide product development and manufacturing protocols and was selected to participate in a Manufacturer's IC-LAB (incubator), in conjunction with the SBA. Moreover, Tratado identified an immediate need in the market to ramp up local production of PPE with size and fit customization. The company collaborated with LaGuardia Community College in the development of training modules for its workforce and partnered with Marrs Makers to execute a pilot project for mask customization at a Queens elementary/middle school.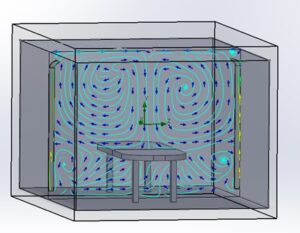 uvcPhyzx Corp is a startup manufacturing company. Its primary products include Aerosol Pathogen Reduction systems. uvcPhyzx has developed two types of personal protective devices – one that is portable and the other that is mounted in a specific location. The personal unit device utilizes UVC LED technology, and its room-sized protective equipment units use Low Pressure Mercury Vapor (LPMV) lamps to deactivate RNA pathogens. 
These products are unique in that they can be used in occupied spaces. uvcPhyzx's personal unit protects a healthy individual from infection, while being present in locations with pathogen contaminated air. And the company's room-sized design targets a reduction in aerosol viral transmission from an infected individual to a healthy individual in the same space. In short, the room unit is mounted in a specific location and the personal unit is portable.
The NY MEP PPE Grant enabled uvcPhyzx to bring injection molding and polymer expertise into its development team. uvcPhyzx 3D printed silicone internal components to produce prototype cast parts for performance evaluation and productibility. Several design for manufacturing and assembly iterations of the beta chassis and enclosure components were facilitated at Mercury Corporation, its contract manufacturing partner. The results of these efforts culminated in the production of a beta "room-sized" device, which is scheduled to be CARm certified.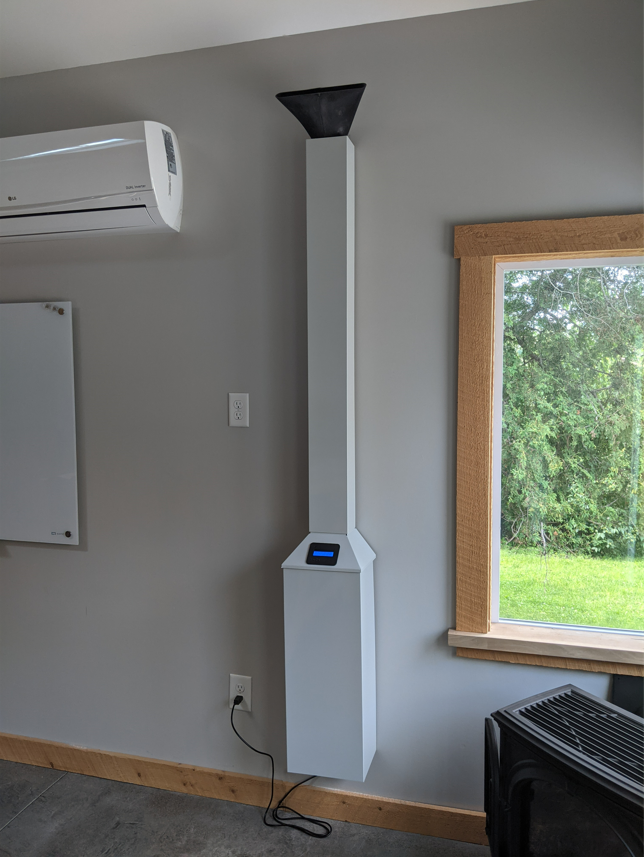 V Technical Textiles (VTT)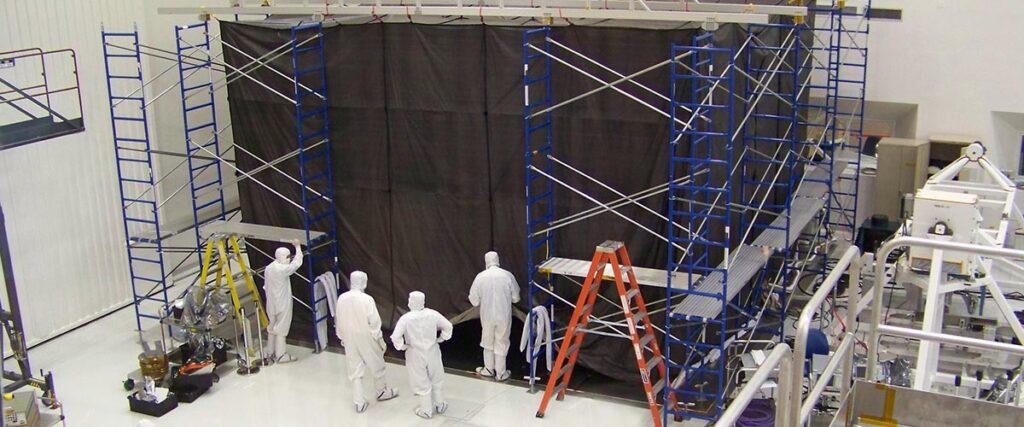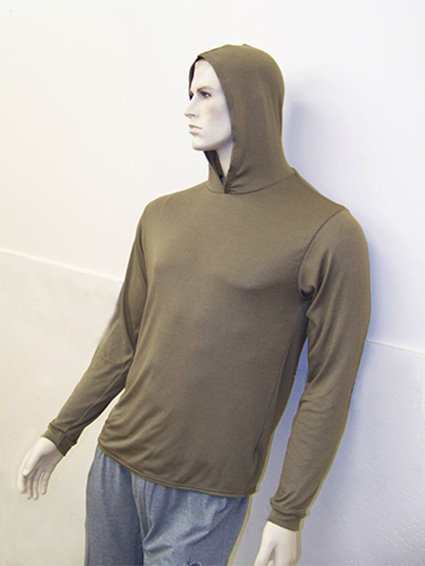 V Technical Textiles (VTT) is a women-owned small business that manufactures products made from conductive textiles. VTT is also a R&D/designing house and testing lab for conductive textiles. VTT products include RF (radio frequency) protective enclosures, curtains, pouches and personal protection garments. Other products produced from VTT's silver plated textiles are antimicrobial/antiviral community face masks, hand wipes and antimicrobial garments. VTT copper plated textiles are used for covering common-used surfaces.
Through the NY MEP PPE Grant, VTT decided to pursue an EPA registration, in order to make specific claims, and as a result expand VTT's business opportunities. The registration will allow VTT to design, manufacture and market products to the wellness industry, opening up opportunities to be expand market reach and improve sales by $1,450,000. The EPA registration will also allow VTT to make accurate claims in regards to the material's ability to provide antimicrobial benefits. Overall, the EPA registration will make VTT more competitive.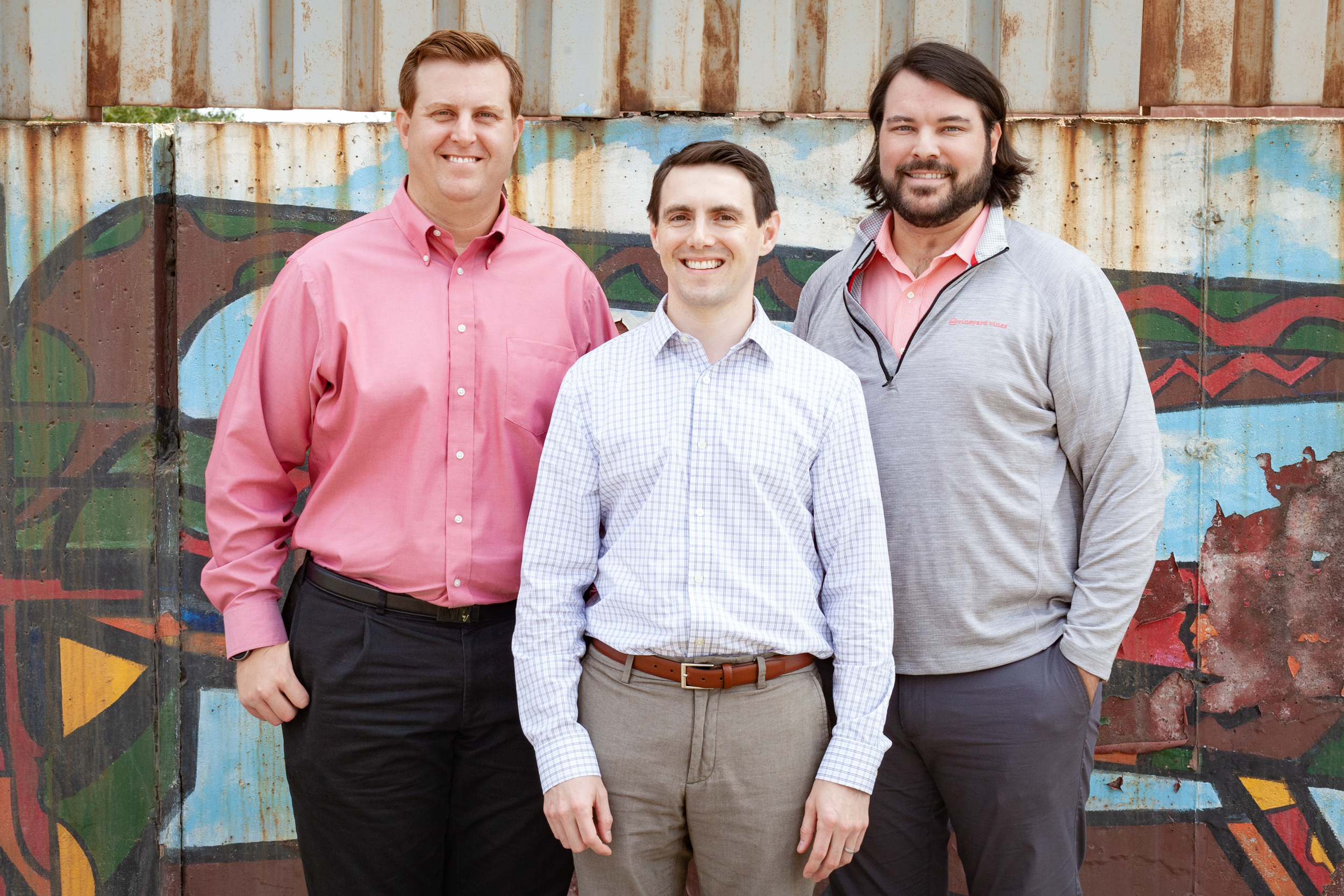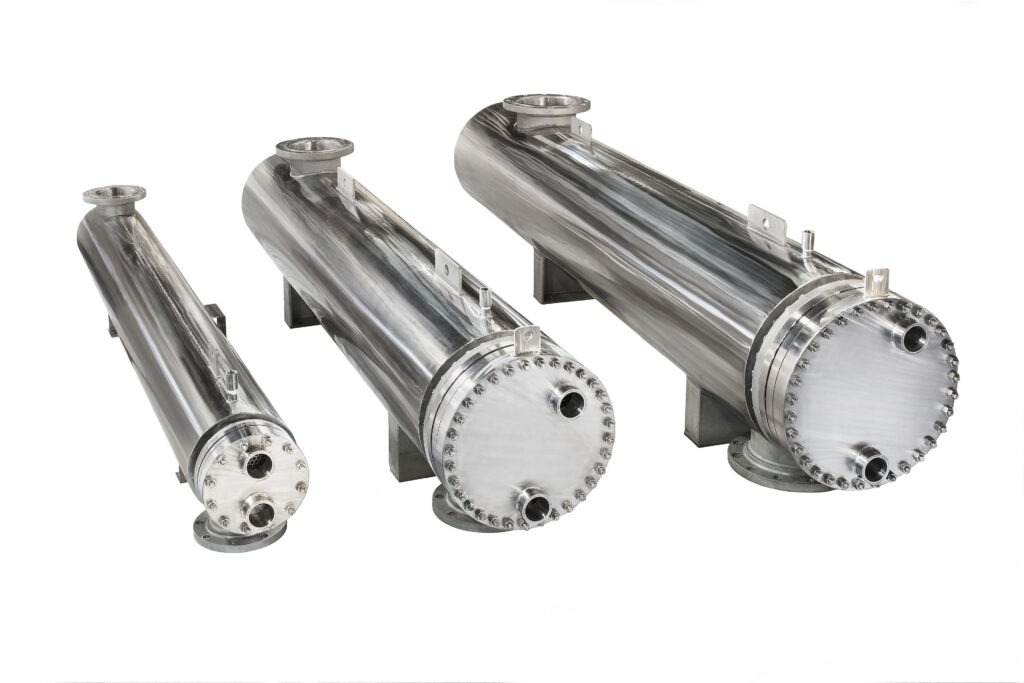 Yula Corporation is a family owned and operated manufacturing firm located in the Bronx. Yula custom designs and fabricates shell & tube heat exchangers for multiple industries, including pharmaceutical, industrial, chemical, paper and HVAC. 
Yula is one of the pioneers in sanitary heat exchanger design, which is now the pharmaceutical industry standard. Yula's sanitary heat exchangers are used as part of the pharmaceutical manufacturing process, where purified water and other fluids are heated and cooled to specific temperatures.
With the help of a lean manufacturing consultant, the NY MEP PPE Grant has helped Yula implement 5S cleaning & organization standards across its shop, streamlining workflow to eliminate waste, and identify fabrication processes which could be refined. All these improvements will have a direct impact on the company's ability to scale its manufacturing and reduce lead times, particularly for pharmaceutical customers and vaccine manufacturing projects.
Ziel Wear / Hudson Valley Mask Company
Hudson Valley Mask Company, located in Newburgh, NY, produces respirator masks that have a unique design with two light layers of melt-blown fabric. This makes Hudson Valley Mask Company's masks exceptionally breathable.
The company uses high-end Italian fabrics, and its spunbond repels water and is very soft, causing no irritation to the skin. Hudson Valley Mask Company supplies two types of masks, a folded mask with ear loop design, and one with a headband design. With the help of the NY MEP PPE Grant, Hudson Valley Mask Company was able to prepare and submit their N95 NIOSH certification.