FuzeHub's Ultimate List of Tips & Strategies on Marketing for Manufacturers
Whether you're starting out or you are wanting to generate more sales for your manufacturing company, developing a solid marketing strategy can be overwhelming. It doesn't have to be. Here are tips and ideas to help you build your company's marketing strategy.
No matter what your marketing budget looks like, there are steps you can take to make sure that each dollar you spend on generating leads is well-spent. From ensuring you know your target market – and are reaching them – to making use of gated content, this guide has you covered.
Don't have time to read the full guide right now? Bookmark it for later, and jump down to our summary of the Top 10 Takeaways of this guide so that you can get started now.
Need help executing these strategies? Take a look at FuzeHub's Marketing Services.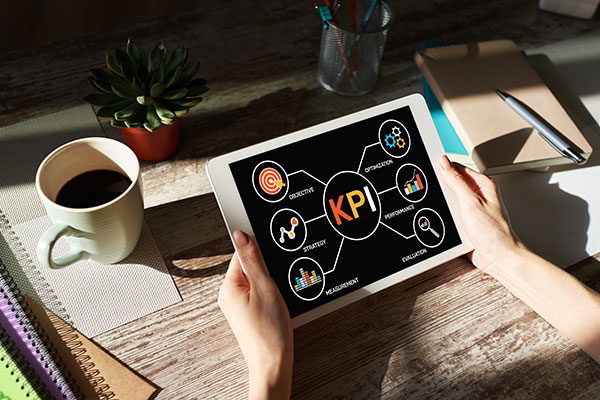 Why Should Manufacturers Use Digital Marketing?
Digital marketing allows manufacturing companies to reach a broad audience quickly, and where they spend time. The more your potential clients come across your name, the more likely they will be to purchase your products. Not only can you create brand awareness through digital marketing, but you can educate your potential audience about the products you offer, find qualified leads, and even potentially recruit future employees.
Who Are You Trying to Reach?
In any marketing strategy, the first thing you need to know is who your target audience is and who you're trying to reach. When it comes to digital marketing for manufacturers, it's easy to cast the net too wide. When you neglect the process of narrowing down your field, you waste marketing efforts trying to reach those who are not a good fit for your products. If you narrow down your field too much, you risk missing key customers and tapping into new markets.
Audience Personas
This is where developing audience personas comes in handy. An audience persona is a fictional sketch of the customers you want to reach with your products. In fact, the first step of marketing for manufacturers involves drafting the audience personas of those you want to reach with your digital marketing.
The first step in generating an audience persona is to state who it is you're trying to reach – and then find out as much as you possibly can about them. What problems do they have? What do they do in the morning? What social media do they hang out on? You can't reach potential clients with online marketing if you don't make use of the right platforms.
Once you've done your research, you will see patterns emerge. These patterns are the ones you'll use to start fleshing out your audience personas. To help you visualize the people you are trying to reach, give them first names and photos. You may even want to write a one or two-sentence quote that sums up the person you're attempting to reach with your marketing strategy for your manufacturing business.
Come up with a story, or map, of how your customer will find you. What problem came up that needs to be solved? What's the first step that person will take? The second? How do they feel at each step? By knowing what journey your ideal customer will follow and how those steps make them feel, you know where your brand needs to be and you can start working on your marketing tactics and brand messaging. The marketing strategy you choose will be different if your customer first asks for recommendations on LinkedIn than it will be if they take to the search engines.
Developing a Marketing Plan for Manufacturers
Manufacturing companies have unique needs when it comes to marketing. Not only do they need to be able to reach that target audience amid a field of competitors, but often they need to be able to demonstrate why their customer needs their product to solve the particular problem that has come up. Sometimes, part of marketing for manufacturers also includes ensuring that the end-user will know how to use the product.
Your marketing strategy should include your audience personas and who you want to reach, the branded content you will use to reach your audience, a review of what media is most effective for your intended audience, a guide as to how your sales team will move lead to customer, and your marketing budget.
What Are Your Marketing Goals?
Next to developing your audience personas, the most important thing you can do when developing your marketing strategy is define your marketing goals. What do you hope to accomplish in your marketing campaigns? Some manufacturing companies may want to raise brand awareness while others may want to increase the number of existing customers and sales. Others might be happy with increasing their website traffic.
Any goals you set should be SMART – meaning specific, measurable, achievable, relevant, and time-bound. It's not enough to say you want to increase your marketing efforts or reach more of your target audience. You need to know the number of qualified leads you want your marketing team to identify in how long of a period.
Review Your Current Marketing Strategy and Performance
When you're traveling using a GPS, it's not enough to know where you're going. You also have to know where you are. If your marketing team hasn't done a lot of digital marketing and their digital marketing strategy has been haphazard thus far, note that down.
Start where you are at to get a baseline. What digital marketing tactics are you currently using? What's working? What isn't? It's not unusual for digital marketing efforts by a manufacturing company to be behind the times. This will help you measure which marketing strategies you try work well and which fall flat.
Define Which Marketing Strategies and Tasks You Will Use
Do you want to focus on building your website content? Would you focus on inbound marketing? Define your digital marketing strategy and how your manufacturing company will use social media marketing, organic traffic, email marketing, and other digital marketing strategies to meet your business goals and generate leads. Make sure to attach a timeline to your tasks to ensure that you get appropriate marketing support from your sales team.
Study Competitors in the Manufacturing Industry
You'll want to do some online research to see what other manufacturing businesses are doing to lure visitors to their websites. Do they use PPC ads? Can you see what their marketing funnel might look like? Is part of their lead nurturing process available on their website? How are they using social media and what types of content do they have on their site? Are there any techniques you can use to get more qualified leads and meet your business goals?
Don't overlook other methods of digital marketing – what do they include in their email marketing emails? How do they move their potential customers through their website? Some of the best ideas for manufacturing marketing may come from competitors. Don't copy them, but create content that is likely to answer the questions customers will have about how you are different from others in the market and how your prospective customers will find your solutions beneficial.
Set and Stick to Your Marketing Budget
Some marketing strategies might work better with a higher budget than others. For instance, you'll need more marketing dollars for PPC advertising than you would for a well-run viral social media campaign. When developing the marketing strategies you will use in your inbound marketing campaigns, it's important to know what your budget is, how much wiggle room you have in it, and what will give you the highest return on investment.
Determine How You Will Measure Your Marketing Success
How will you know if your digital marketing efforts are successful? What metrics will you need to use? Will you use Google Analytics to measure inbound organic traffic to your site? How will you measure lead generation and marketing success?

Once you've figured out the logistics of your marketing program, it's important to then start putting your company's digital marketing strategies into action.

The Lure of Educational Content
Producing educational content is a great idea when it comes to manufacturing marketing tactics. When it comes to being a manufacturer, your potential customers are going to want to know what your product is, how to use it, and what makes it better than your competitors' products. From this perspective, educating your customer is a crucial part of successful manufacturing marketing.
Creating quality educational content is also a great industrial marketing strategy – it helps with your inbound marketing efforts because you can create content that speaks to your target audience's needs and interests. It also has the greatest potential of being shared on social media.
It's not enough, however, to target prospective customers with educational content. If you really want to create a regular organic traffic stream, you're going to need to set your website up for success.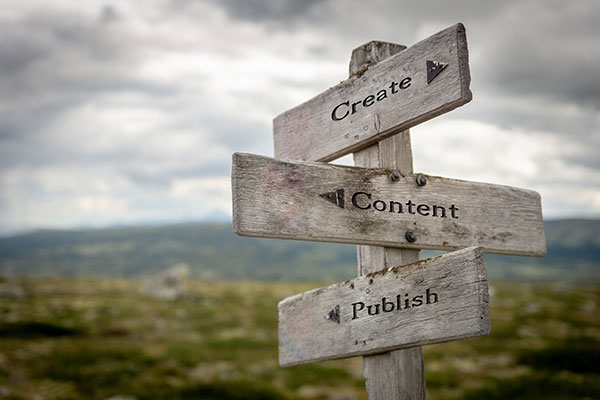 Optimize Your Website
If you want to really boost your game, you're going to need to ensure that your website is optimized. No amount of social media marketing for manufacturers or content creation can replace a well-thought-out and designed website.
Website Design
The general design of your website is going to be the first thing your potential customers notice about your business. Poor design can lead to a high bounce rate. In addition to making sure that any content on your site is easily readable by those visiting your page on any device they might be using, you'll want to make sure that it's easy to navigate.
When it comes to your web design, a clean design is better than trying to throw a bunch of information at your website visitor at once. One of the things that can make an inbound marketing prospective customer skip back out of a website is if they cannot easily tell what it is your company does – and why they should read further.
A second problem is if customers feel annoyed when they reach your website. Refrain from music and autoplay videos. Make sure if you have a pop-up for newsletter subscription that it's easy for visitors to close that and continue reading the information on the page.
On-Page Search Engine Optimization
So you have an amazing website, but how do you get people to your website? This is where on-page search engine optimization (SEO) is important. Good SEO helps you with your inbound marketing – it allows your leads to find you based on what they are searching for.
Keyword Research
Good SEO strategy for manufacturing companies begins with knowing what keywords your target audience is using to find you and your competitors. This is why building a customer persona is so important to manufacturing marketing. It will give you some idea of how your potential customer will search for you.
Ahrefs points out that just under 91% of pages do not get organic search traffic from Google. Performing keyword research allows you to know what keywords you're ranking for, how much traffic you might get, what kind of content would be best, and whether that keyword is actually one your customer persona would use.
Once you have generated a list of potential keywords, you'll want to see where your competitors rank and refine those using a keyword tool like Ahrefs or SEM Rush. If your website is already live, you'll want to use a tool to see which keywords you're already ranking for.
Keyword Ranking Monitoring
You won't know how you're doing if you don't monitor which keywords you are ranking for and where you are ranking in Google for those keywords. It's also helpful to track how some of your key competitors rank for those keywords.
Create Quality Content around Target Keywords
Now that you've identified keywords that you can potentially rank for and generate high-quality leads with, your marketing department should work up a marketing plan following those keywords at first. When prioritizing keywords, keep in mind keyword difficulty and competition already using those keywords.
Optimize Content
Your marketing program should also have a plan for going through content already existing on the site and optimizing it to help it rank better and gain more organic traffic to your website.
Technical SEO Considerations
In addition to working with keywords, there are some technical aspects to SEO. for one, you'll want to be sure your website use SSL – you'll know if it does if your site begins with https:// instead of http://.
As already mentioned above in the discussion about quality website design, you will want to make sure that your website is responsive and works just as well on mobile devices as it does for someone using a computer.
You also need to create an XML sitemap and submit it to Google Search and Bing Webmaster Tools. This helps the search engine to better read your website and direct potential customers to you.
Another thing that can hurt you is if you have duplicate content or keywords on your website. Make sure you check your site to ensure that you don't have duplicates, and if you do, alter your keywords to help your ranking.
Set Measurable Goals
It's not enough to set goals – they need to be measurable. When it comes to your content, it's better to be consistent than it is to be prolific. How many leads do you want to generate? How many page views do you want? Have any sales teams set their goals. What goals do you have for organic traffic? Where do you want to rank in the search engines?
Make sure you track progress on these goals in a consistent manner. Are your website optimization efforts working? One of the biggest mistakes made is in the creation of manufacturer marketing strategies that do not track analytics. You won't know if you're reaching your target audience if you do not have a system for tracking the leads for your manufacturing business.
Social Media Platforms
Be everywhere your buyers are online, whether it be LinkedIn, Twitter, Facebook, Instagram, TikTok, or other platforms. If your manufacturing business is not on one of these platforms, it's time to get on there. You'll already know where your target audience is hanging out online because you'll have created their personas. Create a profile for your manufacturing business on each platform your audience uses.
Digital Ads
Creating and purchasing digital ads is another strategy your marketing business might want to use. There are four types of digital ads your company may want to use.
First, you might choose to use social media for advertising. All major platforms have ways that you can create ads that will pop up in your target market's social feeds.
Another type of digital ad is the display ad. Examples of this include things like banner ads and ads in sidebars of bloggers and partner companies that help promote you.
A third time is the paid advertisements on Google, these give your manufacturing business a top spot in Google search results.
You'll want to include some digital ads in your marketing budget. The percentage of that budget you'll want to spend on your digital ads may vary depending on who your customers are and the path they're likely to follow when they need or want the product your company makes.
Lead Generation for Your Manufacturing Company
Once you have organic traffic and you're starting to get results for your brand awareness campaigns, you're going to need a way to make sure you have high-quality leads and you'll need to track those leads for follow-up by your sales team.
There is a variety of quality CRM tools available that will help you track your leads as they progress through your sales funnel. Some of the most popular CRM tools include HubSpot, Monday CRM, and Zoho. Link out to dedicated page talking about lead generation TK, but briefly cover the topics below.
Tracking Website Visitors
Tracking visitors to your website is an important part of lead generation. HubSpot, SharpSpring, Google Analytics and Search Console are all valuable tools for seeing what the demographics are of those using your website. This helps you determine whether your content and keywords are pulling in the right traffic.
Mailing Lists
Most websites have a system of collecting email addresses and other information from prospective buyers for mailing lists. One common method of doing this is by offering a free white paper or other item in exchange for a name and email address. You can then use this list for sending out newsletters and following up with prospective clients.
Webinars
Well-put together webinars are a great way of establishing yourself as a thought leader in the eyes of your prospective buyers. As part of the buying process, many prospective clients want to know more about what they are buying and how that product will work for them. This is an especially good way of generating sales leads for manufacturing businesses that sell complex products. Virtual industry events and trade shows can make good partners for webinars that reach a wide audience.
Gated Content
Gated content is that content where you need to provide information to gain access to it. One type of gated content is the downloadable white paper already mentioned when we touched on mailing lists. Gated content can also be a special page with articles, more downloads, and videos that only subscribers have access to.
The bonus when it comes to gated content is in addition to providing an incentive to visitors who provide you with their information, your locked content doesn't impact SEO. Search engines will still find that content and rank you for it.
What Successful Manufacturers Are Doing
Successful manufacturing businesses are employing a variety of the above strategies. The biggest indicator of success for a marketing campaign is whether it reaches your intended audience. This is why building those buyer persona profiles is so important.
One company invested money in Google Paid Search Campaigns for some well-selected keywords associated with the products they manufacture.
Another took time to comb through their already-existing website and expand their content, create an industry news blog, and ensure their website had the keywords people use to find the products they produce.
Other companies in the manufacturing industry outsource their marketing to marketing specialists.
Outsourcing Marketing
While some manufacturers handle marketing solely in-house and others outsource all their marketing needs, many companies have both in-house marketing teams and outsourced marketing teams.
One of the biggest benefits of outsourcing marketing efforts is that the external team, especially if they specialize in manufacturing companies, knows exactly what needs to be done to help your market position and to get you more business. They already know which keywords work best, what kinds of content will perform well, and the types of gated content your customers are looking for.
The agency's marketers will also be up to date on the latest marketing trends and marketing technology. This means that instead of trying to catch up when those trends and technologies enter your awareness, they'll already have it covered.
If you have a mismatch with the agency you choose, however, you could wind up with marketing that isn't doing a lot for your company – the upswing is that if it's not working out, you can find a different agency that may be a better match.
Another potential pitfall of outsourcing marketing to an industrial marketing agency is that most marketing agencies handle a variety of clients. This means that your company may not be their focus on any given day. This can be circumvented by having both an in-house team and through outsourcing.
Other Marketing Ideas for Manufacturing Companies
Trade shows, industry events and other potential gatherings are a key place for you to market your products. Don't just look at manufacturing events. If you produce a product that is beneficial to STEAM educators, make sure you're at their events. If you make a product for a particular industry, make sure you're at the same events their industrial buyers and technical professionals will be attending.
Don't overlook the importance of customer loyalty. A happy customer will refer you to their network. Providing outstanding customer service goes a long way toward helping you with your marketing process.
During your market research phase, you'll likely come across buying process influencers. Be sure to reach out to them with information about the products your company offers. That way, they'll have your company's information available when they are ready to buy – or they know someone who is ready to buy.
Top 10 Marketing Takeaways
When it comes to manufacturing marketing, there is a lot to process and remember. Here are the top ten takeaways from this article that you can incorporate into your company's marketing program.
Know who your target market is. Don't skimp when it comes to creating buyer personas. This important part of the marketing process will help you direct your efforts so that you are not casting your net too wide nor too short.
Set measurable goals. It's not enough to want to increase your business and sell more products. You need to know how many leads you want, how many more products you want to sell, how much more website traffic you would like to generate through your marketing. Be specific and keep things realistic.
Measure your progress. Unless you track analytics, leads, and other key data derived from your manufacturing company's marketing program, you will not know whether you are on track to meet your goals or if any of the efforts you are making are working.
Optimize your website. Make sure visitors to your website can find what they are looking for, that your website is responsive and works well on mobile devices, and that you're using the right SEO keywords for your industry.
Make keyword research a regular habit and monitor your keyword rankings. Do you know what your customers are using to find your site? Do you know what words your competitors' customers are using to find their sites? Are you moving up or down in the rankings?
Make use of social platforms for marketing. When you researched your audience, you also found out where they hang out online. Make sure you have a profile on every platform your buyer personas use. Aim for consistency and engagement.
Create educational pieces and consider using gated content or some. Creating content that educates your audience helps bring more people to your website – and makes your content something your readers will want to share. When you use gated content – content that is locked behind a password obtained in exchange for information like an email address and name – you increase conversions on your website and generate more leads.
Have a CRM system for tracking and following up with your leads. There is a number of CRM tools available – Zoho, HubSpot, etc. – that can help you with this. Be consistent with how you keep your lead data from the beginning. That way it's manageable as you increase the number of leads you obtain through your marketing and you can move your leads through your sales pipeline.
Make use of webinars, trade shows and other industry events. Webinars can be a great way to reach those who are part of the industrial buying process. Don't just create them on your site – you can partner with others to be part of their events and webinars as well.
Don't be afraid to outsource. Even if you have an internal marketing team, outsourcing your marketing to an agency can be beneficial. Not only do agencies tend to have access to marketing technology you might not, but they are also on top of marketing trends and can help you meet your goals.