Rise of the Urban Foodscape Recordings
Rise of the Urban Foodscape lets you showcase your food and beverage company in a virtual tradeshow-style format. It's the place to promote your products, meet buyers and suppliers, and connect with industry experts and New York State resources during COVID-19.
Come join the rest of the food and beverage ecosystem as we work together to find the way forward in the post-pandemic era. This isn't just another Zoom call. Remo, our digital platform, is about interaction.
Why Attend?
Eligible exhibitors will be entered in a drawing for a grant supporting up to $10k in virtual services through your regional MEP Center
Exhibit from a virtual table or walk the virtual tradeshow floor as an attendee
Promote your company's products and discover potential new business partners
Meet buyers, suppliers, and industry experts without ever leaving your office or facility
Connect with NYS resources who are helping food and beverage manufacturers
Gain insights from our keynote speaker, organizers, and event partners
8:30 AM
Remo Opens
9:00 – 9:15 AM
Formal Program Begins
Master of Ceremonies – Everton H. Henriques, FuzeHub
Welcome – Michael Tucker, LIFC; Cynthia Colón, MTRC
Remo Housekeeping – Page Fronczek, FuzeHub
9:15 AM – 9:25 AM
About Cares Grant and Awards
Alexis Wilson, MTEC
9:25 AM – 9:45 AM
Keynote Speaker
Stew Leonard, Jr.
9:45 AM – 10:00 AM
Speakers
An Interview with Kyle Chandler (Subtle Tea Company) – Steve Melito, FuzeHub
Event Instructions – Steve Melito
10:00 AM – 12:00 PM
Exhibitor / Attendee Interactions & Networking
Grant / Award Selection & Announcement – Everton & Alexis
12:00 PM
Event Ends
Remo shuts down at 12:30 PM
Resources are being added daily. Please check in on the day of the event to get the full Resource PDF and event program.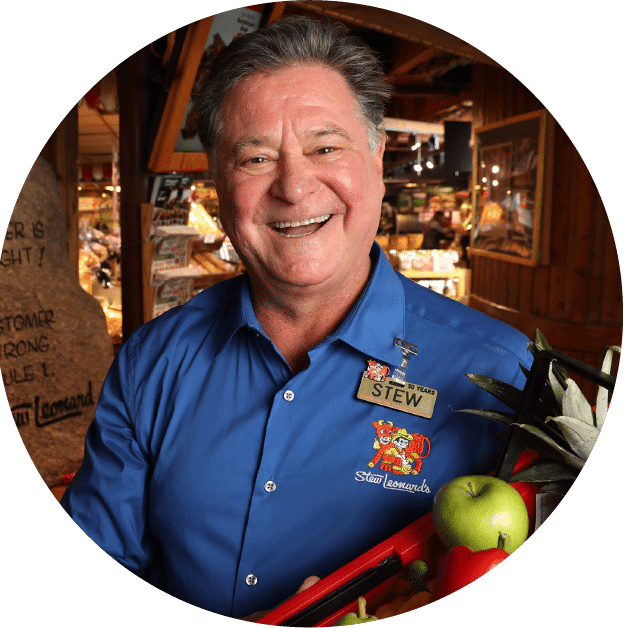 President & CEO
Stew Leonard's
Stew Leonard Jr. is President and CEO of Stew Leonard's, a unique family-owned farm fresh food retailer recognized as one of FORTUNE Magazine's "100 Best Companies to Work for in America" for 10 consecutive years. Stew Leonard's has received worldwide acclaim for its innovation and excellence in customer service. It has been dubbed "The Disneyland of Dairy Stores" by The New York Times for its in-store entertainment and listed in the Guinness Book of World Records for having "the greatest sales per unit area of any single food store in the United States".