Empire State Development Presents Webinar for Community
and Regional Partner RFA January 26, 2023 • 10:00 AM - 10:45 AM • Virtual Event
The Community and Regional Partner Fund, with $52 million in SSBCI funding, will provide up to $5 million in matching funds to accelerators, venture studios, and/or incubators providing structured programmatic support to New York State entrepreneurs with high growth potential. This webinar will provide an overview of the Community and Regional Partner Fund, detail the eligibility requirements, and explain how to submit an application.
Recorded webinar below.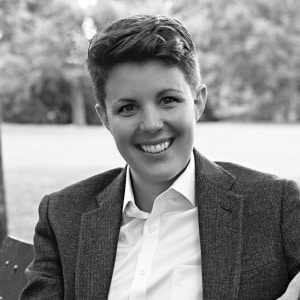 Heidi Knoblauch, Ph.D.
Senior Director of Entrepreneurship Development
Empire State Development
Dr. Heidi Knoblauch is the Senior Director of Entrepreneurship Development at ESD. She has held roles in the public and private sectors and has worked with entrepreneurs from innovation to stabilization. In her role at ESD, Heidi coordinates efforts to accelerate emerging company growth by connecting entrepreneurs to NYSTAR's program portfolio, which covers over 70 innovation ecosystem assets. Her previous positions include Venture and Growth Banking Relationship Manager at a regional bank, where she worked with emerging technology companies to secure debt and equity financing. She is a specialist in government backed lending programs and mixing public and private capital sources to fuel growth. She teaches in the business school at UAlbany.