Where Customer Journeys and Content Strategies Collide to Increase Engagement and Sales
Previously Aired: Tuesday, May 24th, 2023 | 11 AM - 12 PM
How can you move a lead from cold to warm to hot, and convert them into a manufacturing client? Customer journey mapping can be a useful exercise in helping marketers better understand where opportunities exist to effectively engage both potential and existing clients. It can also identify gaps that might be hindering your ability to close a sale or build lasting loyalty and repeat sales. 
In this video, you'll learn:
A single framework for journey mapping that incorporates the benefits of several experience models
Where untapped opportunities exist to build sales opportunities
Tips for how to document the customer journey for your business
Tips for how to use a content strategy to move leads along the steps in the journey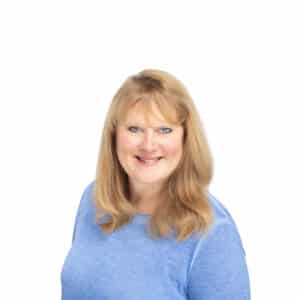 Holly oversees branding and marketing activities for NextCorps and its many programs and events, including inbound and outbound marketing for Luminate, For ClimateTech, and Growth Services (MEP). She is a seasoned technology marketing and PR professional who has worked at small and large agencies, supporting brands such as Motorola, ViewSonic, Xerox, Mobil Chemical, and a host of fledging tech companies. Before joining NextCorps, Holly helped Brand Cool secure millions in contract revenues, scale and manage the business, and aided in its acquisition by Butler/Till. She teaches executive communication at St. John Fisher College at its Center for Community Engagement, and was a former instructor at Monroe County's The Entrepreneurs Network. She earned her audio engineering degree at Michigan State University, and has served on boards and committees for Volunteers of America, The Children's Agenda, and the Rochester Museum & Science Center.