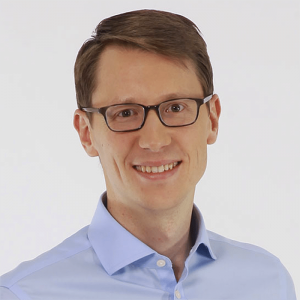 For this edition of our "Ask an Expert" series, we interviewed Michael Ulbrich, president of EWI's New York operations. In this role, Michael heads up Buffalo Manufacturing Works, a state-of-the art center operated by EWI that works with manufacturers to develop, validate, and implement leading-edge technologies. Michael, a Buffalo native, returned to the area and joined EWI following 10 years in the banking industry.
Buffalo Manufacturing Works is one of the signature programs of Governor Cuomo's Buffalo Billion investment plan, and is operated by Columbus, Ohio-based EWI. The $45.3 million facility opened its doors in April 2015 to manufacturers looking to leverage its cutting-edge equipment and process development expertise to enhance manufacturing competitiveness.

What kind of equipment do you have at Buffalo Manufacturing Works?
We have a very diverse set of technical capabilities at our Buffalo facility as well as at other facilities in our network, all of which are accessible to New York State companies. Here in Buffalo, so far we have $15 million worth of equipment, a figure that will double as we continue to determine industry's needs and what additional tools we'll be investing in.
Buffalo Manufacturing Works' equipment falls into three main technology areas: advanced automation, additive manufacturing (3D printing), and metrology and inspection.
For advanced automation, we have a number of different robotics systems—robotic arms of all shapes and sizes, the peripheral equipment and control systems, design and simulation packages, etc. To minimize the risks inherent for manufacturers adopting an automation system, we have created our "feasibility pilot factory floor." With a comprehensive suite of automation components, easily configurable and combinable cells, and our deep technical expertise, we help innovative manufacturers design, test, and validate complex multi-process automated systems before they make any capital investment.
For additive manufacturing, our focus is primarily on metals. It's important to note that this is not a "plug in and hit print" process as some envision. Our projects involve exploring material properties and working with a client on full end-to-end production, from product design to material characterization to process development. We have one of the largest suites of metal additive manufacturing equipment in the country that is available to companies that don't have such equipment in-house. We have an Arcam machine that uses electron beam powder bed fusion technology which has applications in areas such as low-volume, high-cost aerospace parts and orthopedic implantables. We also have one of the world's very few RPM machines, a unique resource that can be used for large parts up to seven feet tall and uses laser directed energy deposition technology.
For metrology and inspection, we have a number of precision measurement technologies used for advanced materials engineering, characterization, and testing. In addition, we have computed tomography (CT) capabilities that use x-rays to build a three-dimensional virtual representation of a structure, providing volume data as well as internal and external surface data. This technology represents a powerful tool for validating the form of a part and for detecting discontinuities to diagnose why that part is failing in the field, and we can then help redesign the part or improve its production process.
What brings a manufacturer through your door? Could you share an example of a company that used Buffalo Manufacturing Works' capabilities to successfully develop a new or improved product?          
Manufacturers that come through our door are the ones that want to innovate, but don't have the resources to do it alone. Those are the companies we want to engage with—companies that see innovation as critical to their competitiveness and need an augmentation of their own resources.
Currently, we are working with a 70-employee company in Western New York that produces components for the aerospace industry. In undergoing changes in ownership and in management, they came to the realization that they needed to make innovation a core foundation of their business strategy going forward in order to compete. We are developing an Advanced Manufacturing Implementation Strategy (AMIS), a technology consulting service that is often a very important first step for a small company. We spend significant time in their facility over the course of a couple of months, speaking with senior leaders and production staff, developing an in-depth understanding of their products and processes, workforce, and priorities. The AMIS articulates the company's 3- to 5-year vision, includes a robust gap assessment, and lays out a technology roadmap to achieve the vision.
Small companies often need this roadmap—the equivalent of going to the doctor for a full physical­— and it makes sense to do so before beginning specific innovation projects. Out of the roadmap, follow-on opportunities will be identified and in some cases will be things the company can undertake alone. In other cases, the result may be a project undertaken with their local Manufacturing Extension Partnership organization, with a university research center, or with EWI.
Another recent project was with Staub, a precision machining company in Hamburg New York. Staub wanted to select and deploy the company's first multi-purpose human collaborative robot (cobot). An on-site "design review" with our experts helped Staub ensure successful automation of certain production tasks in the machining environment. We continue to support the company's engineers as they explore ways to boost the cobot's utilization and flexibility to achieve increased capacity and production throughput.
And for Buffalo-based Graphic Controls, who was looking to increase first pass yield on one of its medical device components, our metrology team performed precision, non-destructive evaluation of the components' internal dimensions and features.
What size and stage of company do you typically work with?
Historically EWI specialized in working with large firms across many markets, and we still do that. Those companies know exactly what their needs are and interface well with our organization. But now we are working with manufacturers of all sizes, because we offer expertise and equipment that doesn't always make sense for a small company to maintain in-house.
In general, we are a resource for established companies more so than start-ups only in operation a few years. Usually start-ups are not making things at a scale that match with EWI's level of production expertise, so often we will identify other partners better suited to their needs.
What about companies in other regions of New York?
Even though it's easiest for companies in Western New York to take advantage of our facility, Buffalo Manufacturing Works has proven to be accessible to companies across the state and the country. We don't have any constraints on who we will work with. When distance is involved, though, both parties need to be very committed to the project in order for it to succeed.
We understand that you work closely with our colleagues at Insyte Consulting, the regional New York Manufacturing Extension Partnership (MEP) center, to make sure that local companies' needs are being met. Tell us about how that looks for a company who might work with you.  
We've benefited from great relationships in Western New York and are recognized as truly a net new resource for the region. Our collaboration with Insyte is very strong, with little-to-no overlap in what we offer, and they have been a forward-thinking and open partner from the outset. We are doing projects side-by-side and contract together with the customer. In some cases, an AMIS we deliver to a client will recommend follow-on work with their local MEP center. In other cases, after Buffalo Manufacturing Works helps a client adopt a new process or technology, they can then benefit from Insyte's expertise in areas such as lean, facility layout, and marketing.
EWI just opened its third facility, with the newest one located in Colorado. What makes the EWI model so compelling at this juncture in U.S. advanced manufacturing?
The time is right and there's a revitalized understanding that manufacturing is still extremely important part of New York's economy and the national economy—that we make things in this country and must innovate to remain competitive. The "innovate or die" paradigm is getting a lot of attention from policymakers, economic developers, and manufacturers themselves. That's the opportunity and why the EWI model is being well-received.
A second reason is that companies are more open to outside resources than they used to be. Companies that would have previously insisted on doing innovation and improvement in-house are now open to partnering with organizations like EWI that can be an extension of their team.
Finally, the recent relative increase in U.S. global competitiveness owing to rising labor costs elsewhere has helped remind people of our country's strong innovation reputation more broadly. Companies with U.S. facilities realize more than ever that the U.S. will be competing on innovation, and they're becoming interested in working with U.S.-based innovation assets like EWI.
You have a membership model as well as a fee-for-service model. Tell FuzeHub's audience more about that.
EWI membership for SMEs is $7,500 per year and provides members with significant value. Members gain access to our 'Ask an Engineer' service for day-to-day technical support (i.e. manufacturers can call or submit a technical question to any of our experts), to our published technical content that helps companies stay abreast of new technologies, and to other benefits including complimentary design reviews.
Each project is unique and custom, so they are priced individually based on scope. Some projects happen in a couple of days while others take several months.
A company doesn't need to be a member to engage us for a project, though membership is often a great on-ramp for a successful project. Some of our member companies undertake projects every few years and utilize membership benefits in the meantime while others view us as a constant, ongoing extension of their internal teams.
Contact Buffalo Manufacturing Works here.