For this edition of Ask the Expert, we speak with Beth Bornick, Business Development Lead for Lithoz America LLC in Troy. You may know Beth from her five years at FuzeHub, but she has more than three decades of experience working with manufacturers. Here, she discusses the benefits of using 3D printing to create parts from technical ceramics.
Tell us about Lithoz America and your role there
Lithoz GmbH is based in Vienna and specializes in the 3D printing of technical ceramics for engineering applications, medical applications, and so forth. Lithoz America was formed in 2017 as a U.S. subsidiary focused on the North American market.
We have several 3D printers, we do materials development and manufacturing, and we do feasibility studies to see if a product will work in ceramic 3D printing. Then, of course, we do printer sales, installation, and support. My role is business development. I focus on increasing the sales of printers within the U.S.
Share a bit about your background
I started my career on the computer-aided design side of things, helping industry customers develop their parts in the CAD/CAM system. Then I did a variety of things, from working in the Office of Technology Commercialization at RPI to running a NASA-funded outreach program helping companies commercialize new technologies and solve engineering problems.
That was similar to what I first did at FuzeHub, connecting manufacturers with resources. Then I worked on projects with two federal Manufacturing USA Institutes, in advanced robotics and smart manufacturing.
What are the benefits of using ceramics?
Ceramics are used when plastics and metal fail, such as when you need resistance to high heat or harsh chemicals. Or in a high abrasion environment, like sandblasting.
It is really about broad applicability. A ceramic surface is gas-tight and fluid-tight, so ceramics are used in, say, chemical engineering or biomedical applications where you need gas or fluid flow. Industries also are looking to ceramics for insulation. Ceramics are good insulators against both heat and electricity.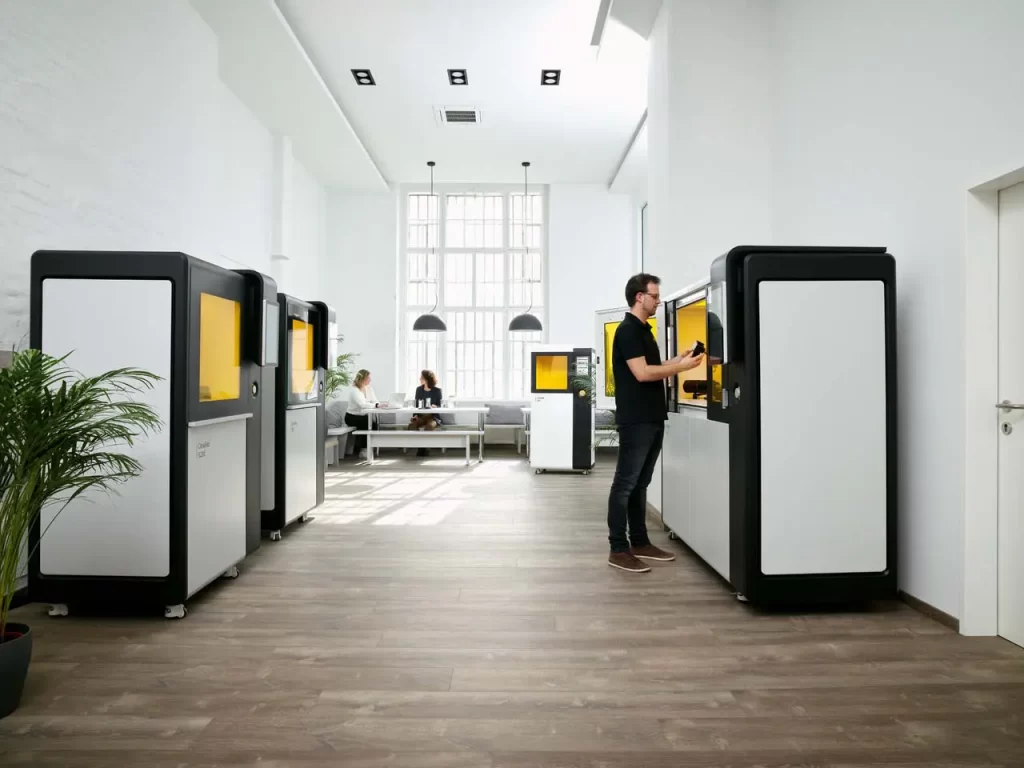 Why 3D printing?
People are just becoming aware that you can make ceramic parts with additive manufacturing. It is beneficial both in terms of speed and the ability to design and create parts you wouldn't be able to make traditionally. Ceramics are really challenging to manufacture traditionally. It's very hard to machine them. You can mold them but that means investing in mold tooling.
There are many different 3D printing technologies for ceramics. Our particular technology is lithography based. Lithography gives you very fine detail, which is why we're able to focus on electronics and medical devices.
What are some real-world examples of manufacturers using 3D-printed ceramic parts?
Bosch Advanced Ceramics just published about a chemical reactor they 3D printed for BASF on their Lithoz printer —a very complex, multi-layered tube that controls fluid flow very precisely. You could never make this by conventional manufacturing.
Ceramco Inc., a ceramics shop in New Hampshire, just installed their third Lithoz printer to complement their ceramic injection molding capability, and they make components for manufacturers of all kinds of devices. Lithoz America even has an ongoing project collaborating with MITRE and MSI Transducers to develop 3D printed underwater sonar devices.
How small can these parts be?
Recently we did some parts that were about a millimeter and a half in diameter with really detailed features, but we've gone down as far as half-a-millimeter ceramic cylinders.
How is 3D printing related to Industry 4.0?
Additive manufacturing is an Industry 4.0 technology in that you are designing and realizing your part by digital means. There is no need for tooling or sending something out for molding or machining. Plus, being able to do customization, where every part is different based on a user's particular needs, is also part of Industry 4.0.
Is there a strong interest in ceramics in New York?
Definitely. The whole ceramics value chain is well represented in the state, from people making powders to end-use products. The parts may be small components of a larger device, say, a medical device, but that medical device manufacturer has a ceramics shop, and you never would have known that.