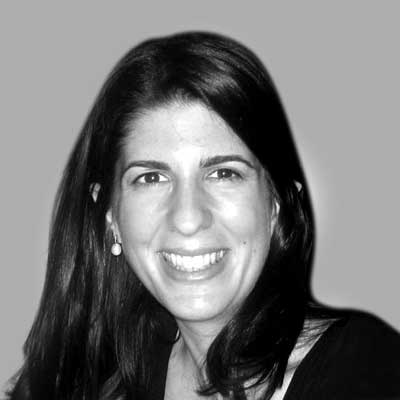 For this edition of "Ask an Expert" we spoke with Kinda Younes, Executive Director of ITAC, the NY Manufacturing Extension Partnership (MEP) Center for New York City. In this role, she leads a team of business professionals working with small and mid-size manufacturers throughout the five boroughs, helping them expand into new markets, create innovative products, develop their customer base and more.
What is ITAC's primary mission and how does it deliver value to manufacturers?
Just like our ten [MEP] sister organizations throughout New York State, we are an advisement firm that connects New York City manufacturing and technology companies to ideas, resources, and experts to help them grow their top and bottom lines. We work with small and mid-size manufacturers throughout the five boroughs, offering them training, coaching, consulting and scale-up services. Areas of expertise of our experienced team of business professionals—which comprises internal and external consultants—include business growth, financial planning, continuous improvement, supply chain, quality and certifications and workforce development.
With 30-plus years of helping local companies succeed, ITAC has demonstrated its experience as a key enabler and connector within the manufacturing community and has also demonstrated its abilities as a connector in the startup community. We serve an average of 300 manufacturing clients per year, and in the past 12 months, our clients have reported to an independent third party that our work resulted in $54 million in new and retained sales, close to $20 million in cost savings, and over 1,100 new and retained jobs
What size and stage of company do you typically work with? Are there certain industries you see a lot of?
In the last five years, most of our projects (62 percent) have been with smaller companies with less than 49 employees, and only 19 percent of them were with larger companies employing 100+ employees. I would also add that almost a third of ITAC's clients in that same five-year period have operated in the food industry, with the metal industry representing another sizable chunk of our engagements (23%). Finally, though we assist manufacturers across all boroughs, a vast majority our clients in the past 5 years were located in Brooklyn, Queens and the Bronx.
Given all your areas of expertise, what would you say are the three or four needs that bring the most manufacturers to ITAC?
While the profile of a typical NYC manufacturer continues to evolve, there is one constant – a majority of NYC manufacturers have fewer than 10 employees. Smaller companies have extremely limited resources and tend to reach out to ITAC for three main reasons. First, to help them with strategic planning, as they realize the importance of seeing the bigger picture and the dangers of being too absorbed with day-to-day operations. With particularly high costs restricting NYC manufacturers' profitability, the second reason why they engage ITAC is to help them optimize their processes and adopt relevant new technologies. Finally, smaller companies realize that investing in their workforce allows them to more effectively focus their efforts on operational improvements, while increasing the upward mobility of their staff, which in turns improves employee retention. Over the last five years, workforce development initiatives represented 16 percent of all ITAC engagements, while Continuous Improvement and Strategic Planning projects accounted for 34 percent and 25 percent, respectively.
What is ITAC's relationship with FuzeHub?
ITAC works closely with FuzeHub on numerous initiatives year-round. We are currently jointly organizing a Fashion and Fiber event which will take place in NYC this Spring, in order to connect designers and local manufacturers. We are also jointly marketing cybersecurity grants, to conduct risk assessments and cybersecurity measure implementation among the manufacturing community. FuzeHub's Jeff Lawrence Innovation Fund is also another initiative that we participate in. In this case, manufacturers can get up to $50,000 to scale-up, adopt new technologies, purchase manufacturing equipment or apply against prototype development and design for manufacturability (DFM). In addition, thanks to its statewide reach, FuzeHub helps us market our services to a larger audience.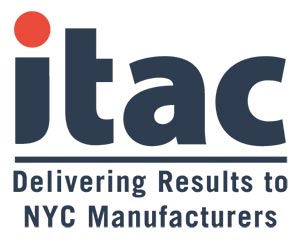 Can you share success story with us?
Sure. David G. Flatt Ltd. was founded over 30 years ago as a custom boutique furniture operation, and evolved into a full-scale, 25+ employee design house specializing in custom exhibits, custom retail displays and unique furniture design for fashion brands. They also developed a successful furniture and exhibit accessories rental business. The company evolved from its craftsman roots into a larger manufacturer of custom exhibit booths mostly for the fashion industry without developing its core management team, and also without clearly defined and standardized processes, and an effective financial control system. It also never established a sales/marketing department to continuously fill its order pipeline. ITAC worked alongside the Company on these various issues. We started by clearly defining the responsibilities and duties of key staff. ITAC also designed and implemented a Forecasting & Budgeting system of financial controls which helped inform ownership's decision-making process. A great deal of time was spent on an initiative that Codified Processes & Procedures so that every employee understood how the company's design and manufacturing processes worked, and the role each played in making the organization profitable. We also assisted in developing new markets/sales approaches for their custom design and fabrication skills to make them less dependent on the fashion industry. As a result of these initiatives, the company improved its exhibit design process and set-up time, reduced the labor needed to manufacture an exhibit, developed better relations with key accounts, and identified new markets. Cash flow, as well as employee morale also significantly improved. In fact, the company's President and Founder recently provided us with a quote saying that ITAC helped them cross some difficult organizational bridges, and that our work resulted in greater profitability and a leaner organization.
What else should manufacturers know about ITAC?
We will only undertake projects if we know we can deliver solid results. We also pride ourselves on constantly learning, which is a must in our ever-evolving industry.