Meet Usheco Inc.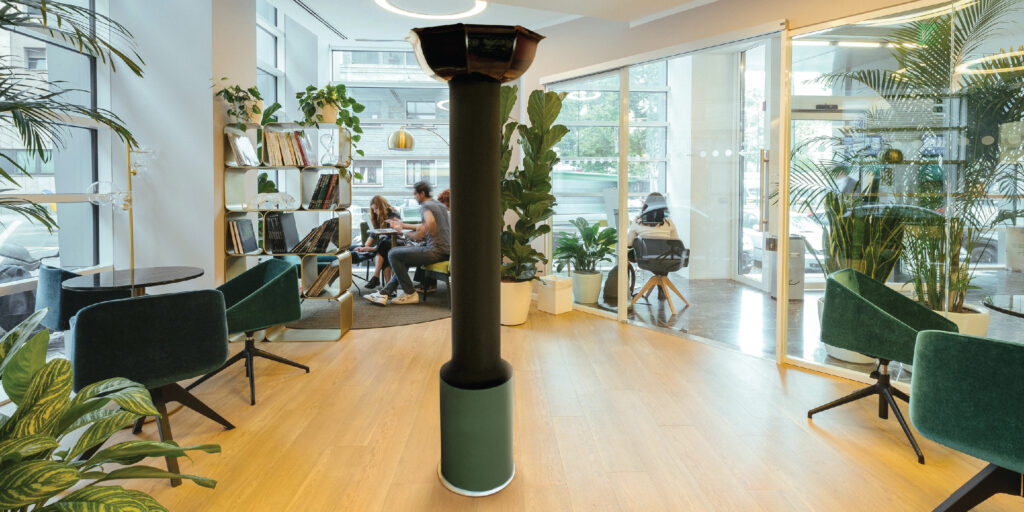 Usheco Inc., of Kingston, is a family-owned business that has been manufacturing custom plastic parts, for a variety of markets, for over 60 years.
"Our main business is thermoforming," said Alethea Schaeffer, Vice President of Sales and Engineering for Usheco. "However, we also do injection molding, CNC routing, die cutting, line bending and assembly work."
The company also manufactures the Plant Air Purifier, which is sold directly to consumers.
Family & Friends
Schaeffer's grandfather, Bernarr Schaeffer, founded the company in 1961 as U.S. Health Equipment Co., a metalworking shop. One day, a customer asked if he could make plastic components, so he built a thermoforming machine.
"That was when we got started in plastics," Alethea Schaeffer said. "Now we are primarily plastics although we do work with other materials such as wood, composites and foam."
The company incorporated as Usheco in 1985.
Schaeffer has worked for the family business off and on for more than 20 years. During the "off" years, she got an associate degree in Drafting and Design at SUNY Ulster, a bachelor's in Mechanical Engineering from RPI, and worked on her master's at Clarkson. She worked for a time with a lighting manufacturer, managing a custom engineering team. She then moved to a design and build company, first as a project manager and then running the bearing and robotics department.
Then, in October 2017, "it just happened that I came back to work with my parents," she said.
Her responsibilities include troubleshooting on the manufacturing floor, speaking with customers and using her engineering background to help them design for manufacturing. With a repeat business rate of 93%, most customers become good friends.
"The relationships Grandpa built over the years were key in that, and then my father (Wayne Schaeffer) continuing those and now me," she said.
The pandemic pivot
When COVID hit, Usheco cut workers' hours to avoid layoffs. But that was short-lived.
"That was a Wednesday," Schaeffer recalled. "On Thursday, I said 'dad, we're going to design a face shield.' We did and I put them online that day and by Friday we had sales. Monday, I told everyone we were coming back to work full time."
The work required a die cutter, so on Friday, Usheco applied for a grant from the Workforce Development Institute. The funds were approved on Monday and the equipment was installed within a few weeks.
"That never happens," Schaeffer said.
The pivot not only enabled Usheco to retain workers but to hire—including two student interns at Hudson Valley Pathways Academy, who assembled face shields from home. Employees also were added when a competitor reached out about a large order for face shields it could not complete on its own.
"Then we contacted one of our customers and they started doing assembly work, so we were kind of the center of this little triangle of collaboration," Schaeffer said. "It was one of those highlights I never want to forget from the pandemic because we found ways to get things done that were definitely out of the box and collaborations that never would have happened."
Looking forward
Today, Usheco employs 12 and is looking for more people. The shop is busy and "I am quoting some jobs that I think mean we are going to be even busier," Schaeffer said. "I see us moving from one shift to two in the next year, possibly the next six months."
Like most manufacturers, the company is dealing with a workforce shortage, supply chain issues and rising materials prices. But Schaeffer sees a bright future ahead. Plans call for the purchase of new, faster thermoforming technology as well as ultrasonic equipment to enable Usheco to pick up work returning from China.
Usheco also is in the early stages of working with FuzeHub and SUNY New Paltz on new material for thermoforming.
Five years and one pandemic later, Schaeffer has no regrets about rejoining the family business.
"I get to carry on my grandfather's legacy and really honor his memory in what I'm doing," she said.