Welcome to the second installment of FuzeHub's "Industry Insight" series. In these periodic blog posts, we take a look at selected manufacturing industries of strategic importance to New York State—in this case, the manufacturing of train, subway, and transit cars. Read on to learn about the industry's outlook, products and markets, and supply chains, and how the industry's performance may provide opportunities for your business.
The manufacturers who produce industrial, mining and railroad locomotives; railroad, light-rail, subway and transit cars; railroad rolling stock; and railroad equipment make up a $20.8 billion industry in the United States. This industry is expected to grow at a rate of 5.4% annually over the next five years (see the pie chart for a breakdown of this revenue by market segment). This will be driven mostly by economy-wide rising industrial output, as most cars that are in use in the U.S. are for freight, carrying products like coal, grain, and metal parts. Other growth factors include the expansion of passenger rail infrastructure, aging systems needing retrofitting to meet safety and emissions standards, and demand from countries with large extractive resource industries. Moreover, Buy America regulations that affect the vast majority of U.S. rail transportation help protect U.S. producers from more intense foreign competition than would otherwise be the case.
When demand for train cars increases, expect demand to also increase for key inputs including iron and steel castings, metal pipes and tubes, roller bearings, and electrical control equipment.
New York State is home to 6.5% of U.S. manufacturers in this industry, the fourth highest concentration of all states. Neighboring Pennsylvania is home to some of the biggest locomotive manufacturers, such as GE Transportation and Brookville Equipment Corporation, offering potential business opportunities for suppliers across the border in New York. There are clusters of transportation equipment manufacturers in New York's Southern Tier and the North Country, both of which treat this as a priority growth industry. Recently, New York City's transit authority as well as an upstate counterpart placed historically large equipment orders, stimulating activity throughout the industry's supply chain. Relatedly, Alstom's location in Hornell is building high-speed trains for Amtrak's Acela service line, bringing globally-leading technology from Europe to the U.S. for the first time. Meanwhile, Plattsburgh is home to significant manufacturing operations of Bombardier and Nova Bus.
As detailed by McKinsey, there are several disruptive technologies on the horizon with the potential to greatly impact this sector and its supply chain. These include advanced robotics; autonomous and near autonomous vehicles; energy storage; 3D printing, and advanced materials. Several research universities in New York have significant expertise in these areas. If your company manufacturers the transportation equipment inputs listed above, remember that you can contact FuzeHub to inquire about resources for adopting or advancing some of the technologies that will be important to your continued competitiveness.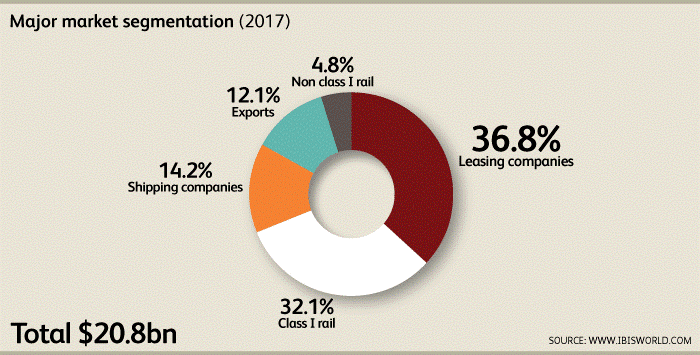 This post includes market research from IBISWorld Industry Report 33651, "Train, Subway & Transit Car Manufacturing in the US," January 2017.