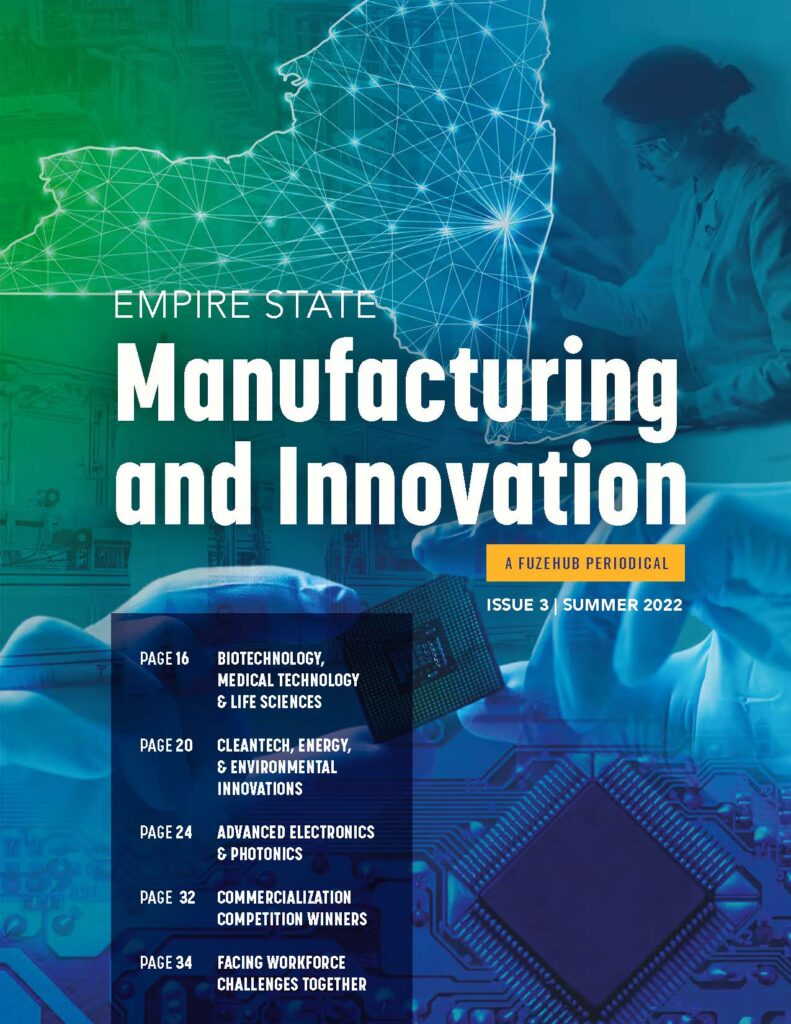 Topics Covered in this publication:
Biotechnology, Medical Technology & Life Sciences
Cleantech, Energy, & Environmental Innovations
Advanced Electronics & Photonics
Commercialization Competition Winners
Facing Workforce Challenges Together
FuzeHub, the New York Manufacturing Extension Partnership Program (NY MEP) center, is proud to introduce Empire State Manufacturing & Innovation Issue 3, a periodical for and about New York State's manufacturing and technology companies.
This publication will celebrate the advancements taking place every day in this state, with profiles of the innovators and features that highlight the capabilities, know-how, products, and processes that are defining the next generation of manufacturing. We'll share insights from industry experts, in their own words, and information on the many resources available to you as you grow your business.
A letter from FuzeHub's Executive Director:
FuzeHub is dedicated to serving New York State's manufacturing and technology community. Our goal with this publication is to showcase our incredible shared innovation ecosystem, and the Empire State's leadership and momentum in critical industry clusters. This is the third edition of Empire State Manufacturing & Innovation. Whether you lead a company in its efforts to boost competitiveness, are an entrepreneur bringing a new technology to market, or are an economic development stakeholder, this publication can help you stay abreast of how technological change is shaping the future of New York State industries.
FuzeHub provides guided access to understanding the vast resources that New York State offers to accelerate technology development and innovation. We help companies navigate New York State's robust network of industry experts at Manufacturing Extension Partnership centers, university research centers, business incubators, economic development organizations, and other providers. FuzeHub is the statewide New York Manufacturing Extension Partnership (NY MEP) center, supported by Empire State Development's Division of Science, Technology & Innovation (NYSTAR). Please visit us at www.fuzehub.com to learn how this innovation network can support you.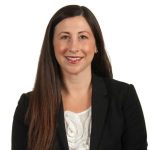 Elena Garuc
Executive Director
FuzeHub