AB BIOINNOVATIONS is a biotechnology company located at Stony Brook University on Long Island. The company makes natural skincare products such as ABSOLUTE all-in-one toner and healthcare products such as FINALLY pain and inflammation relief lotion.
The Challenge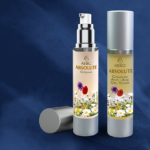 Many companies make skincare and healthcare products, and e-commerce has grown dramatically during the age of COVID-19. AB BIOINNOVATIONS wanted to search engine optimize (SEO) its website, but while positioning the company as a provider of premiere creams and lotions for consumers who are socially and environmentally conscious and can afford to pay more for specialized formulations that include all-natural ingredients.
The Solution
FuzeHub identified areas for SEO improvement, edited product descriptions, revised website content, and wrote the text for "thank you" cards that are mailed to online buyers. In addition, the FuzeHub Team provided guidance about using the website's graphical elements to communicate key value propositions. During a series of video calls, FuzeHub also recommended ways that AB BIOINNOVATIONS can expand its demographic reach.
You are a genius! Thanks millions! I wish you all the best and would like to thank you immensely for your help with the website!

Alaina Butkevica, MD, DMD, Ph.D. | CEO of AB BIOINNOVATIONS, Inc.
Outcomes / The Impact
With assistance from FuzeHub, AB BIOINNOVATIONS has deepened its knowledge of SEO and received high-quality written content that it can include in its marketing efforts. Importantly, the company is well-positioned to appeal to niche markets while leveraging popular search engines such as Google, which can satisfy highly-specific search queries but also generate web traffic from users who are actually searching for something else.