New York State is a transportation industry leader. As FuzeHub prepares for New York State Keeps the World Moving, a transportation equipment supply chain event in Corning, New York, on September 28th, we're sharing ten things you might not know about this important Empire State industry.
New York State's canal system has been in continuous operation since 1825. That's 
longer than any other
 constructed transportation system on the North American continent. Today, this system includes not just the Erie Canal, but also the Champlain Canal, the Oswego Canal, and the Cayuga-Seneca Canal.

With the strength of its transportation network, New York State is home to distribution centers for major companies such as Ace Hardware, Best Buy, Tractor Supply, DICK's Sporting Goods, The Gap, Home Depot, Kohl's, Rite Aid, Target, Family Dollar, and Walmart.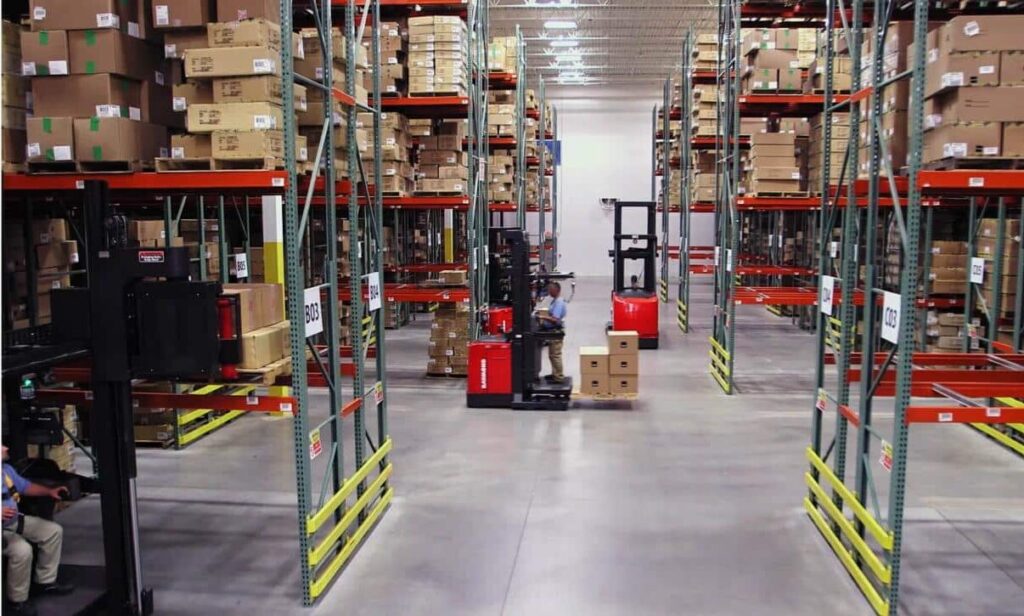 New York State has 41 freight railroads that span 3,687 miles and employ 2,645 people. According to the Association of American Railroads (AAR), it would have taken approximately 3.7 million additional trucks to handle the 66.7 million tons of freight that moved by rail in New York State in 2019.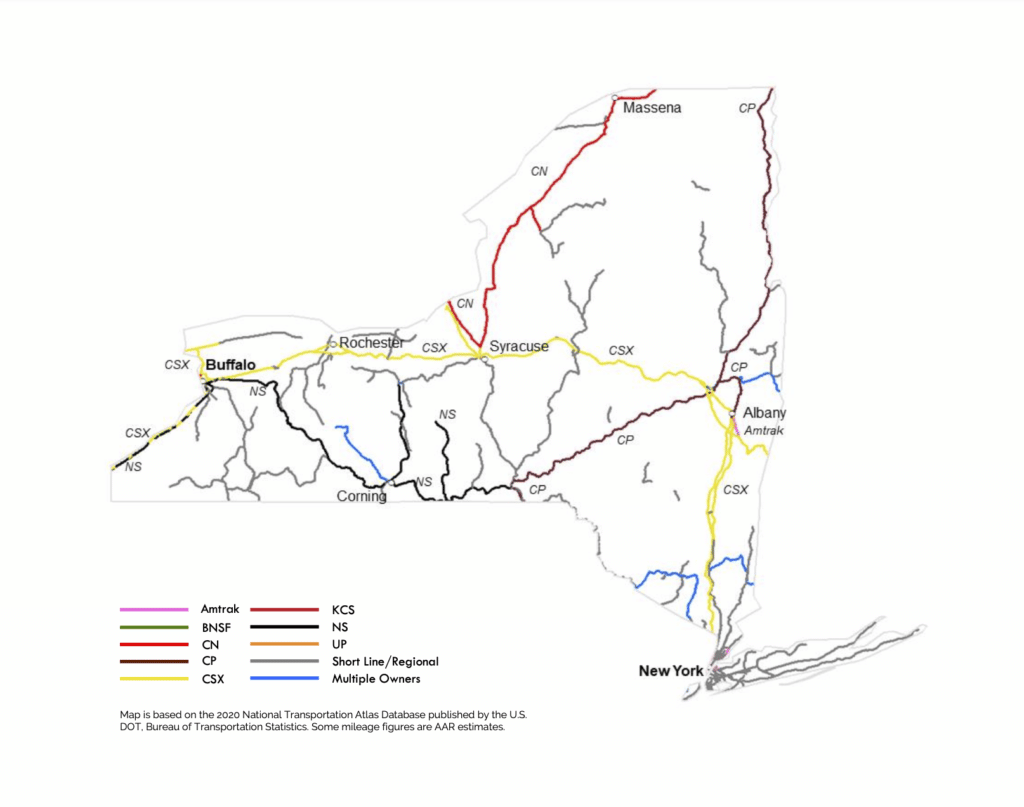 Amtrak serves 26 New York State locations and reported a total station usage of 13,023,212 in FY 2019. The 130 to 140 trains that Amtrak operates in New York each day include the high-speed Acela, the regional Ethan Allen Express, and the Lake Shore Limited, which terminates in Chicago.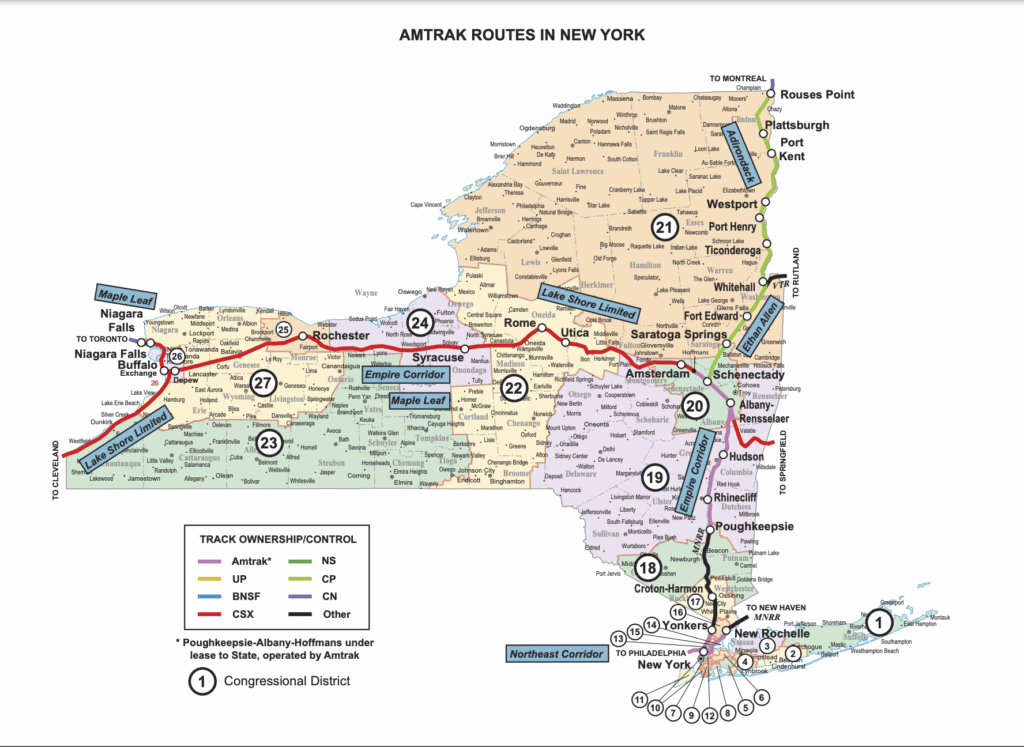 New York State is home to 18 primary commercial service airports, 127 public-use general aviation airports, six heliports, and nine seaplane bases. These totals do not include several military-use airports, such as Wheeler-Sack Army Airfield at Fort Drum.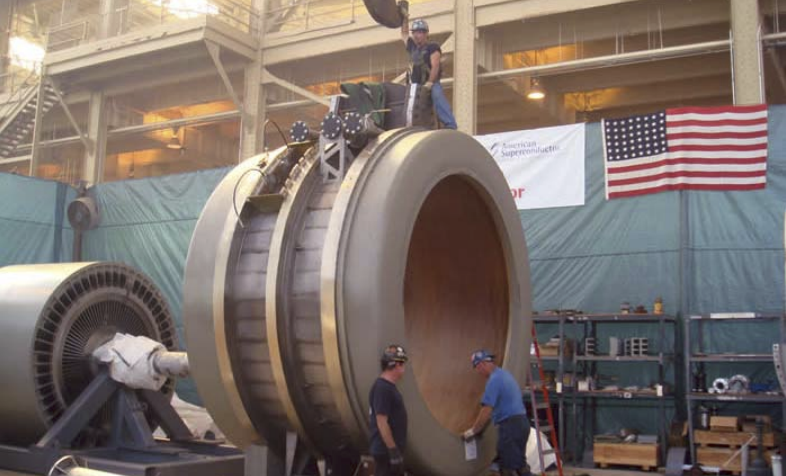 Groundbreaking ceremonies for the St. Lawrence Seaway took place in Massena, New York in 1954. Today, two of the seven locks in the St. Lawrence River portion of the seaway are in New York State, both in Massena. (The other five locks are in Canada.)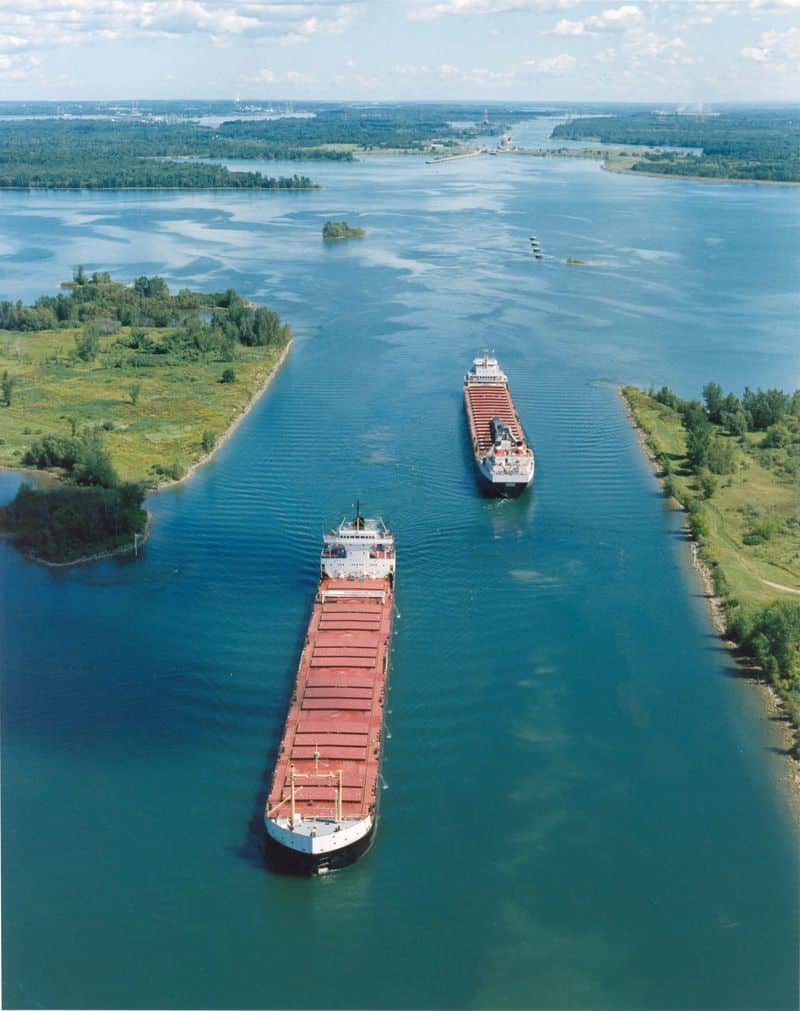 New York State has 17 border crossings with Canada, which is also the state's largest market. The Champlain-St. Bernard de Lacolle Border Crossing in Champlain, New York is the fifth busiest port from the U.S. into Canada and the most used port-of-entry from Quebec into the United States.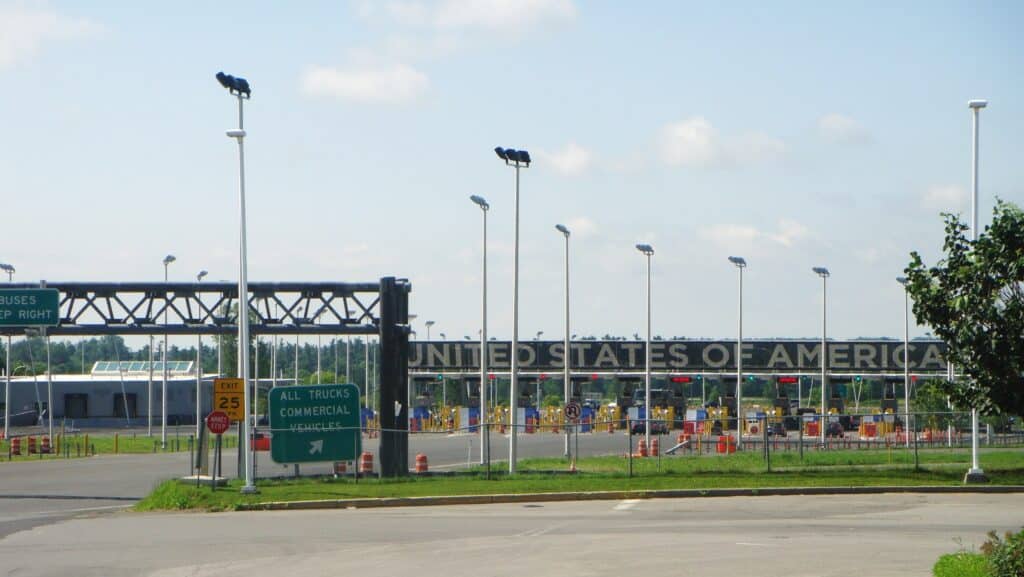 The Port Authority of New York and New Jersey (PANYNJ) oversees a 1,500-square mile district and is responsible for some of the nation's busiest bridges, tunnels, seaports, and airports, including LaGuardia Airport and John F. Kennedy International Airport.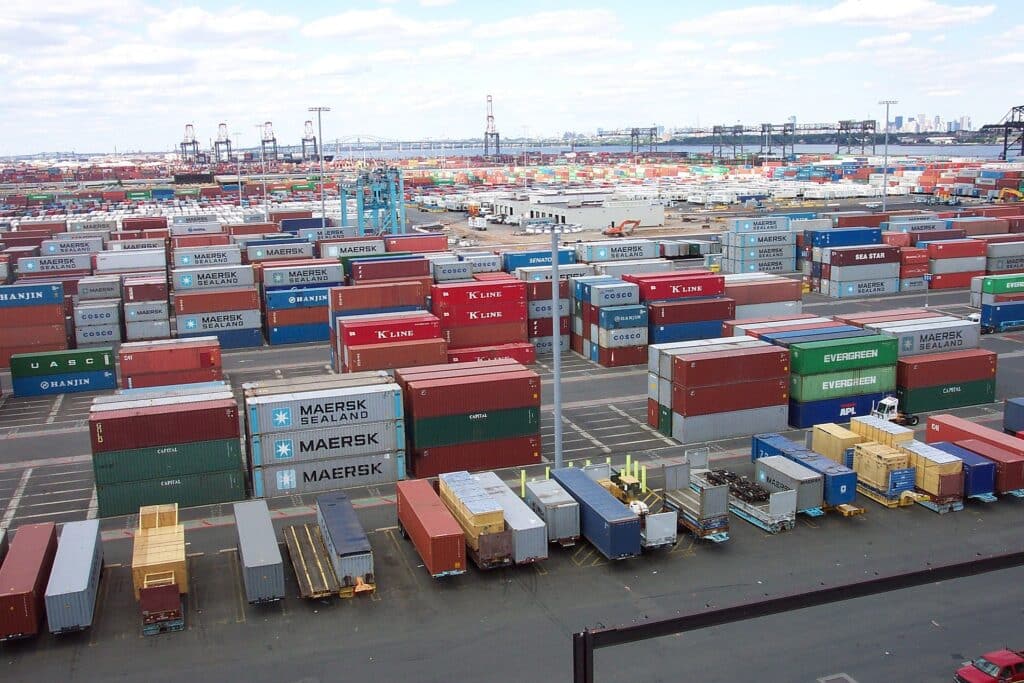 New York State has 1,702 bridges and over 7,292 miles of highways that are in poor condition. Over the next five years, however, New York is expected to receive $11.6 billion for federal-aid highway apportioned programs and $1.9 billion for bridge replacement and repairs.
Transportation is responsible for almost 30% of New York City's greenhouse gas emissions (GHG), but the five boroughs are aiming to cut these emissions 80% by 2050. In partnership with Con Edison, NYC is installing Level 2 charging ports at curbside locations and is also investing in EV fast charging stations. 
We hope you've enjoyed this article about transportation in New York State. If you're part of the NYS transportation industry, FuzeHub invites you to join us for New York State Keeps the World Moving, a transportation equipment supply chain event in Corning, New York, on September 28th.