Forum Program & Exhibitor Resource Guide
Thank you for joining us today!
Addressing cybersecurity and workforce challenges in the manufacturing sector are critical to industry growth in New York State and across the country. At this event, experience key presentations and one-on-one meetings that will expose you to leading initiatives that can assist your company in advancing the technical knowledge of your team or recruiting the talent you need for growth.
Strengthening New York's Industrial Base is for all of the links in the NYS supply chain for the U.S. Department of Defense. Whether you're a prime, a subcontractor, or at the lowest-level tier, you'll make strong connections that can help your business grow. 
Come join the rest of New York's industrial base as we face common challenges ranging from cybersecurity and supplier vetting to workforce training and manufacturing efficiency. If there's a challenge that you're facing, you don't have to fight the battle alone.
Boxed Lunch and Bonus Session:
When the main event ends at noon, stick around for a boxed lunch and bonus session about cybersecurity, a growing concern for manufacturers. Meet NY MEP's cybersecurity experts and learn about our free DFARS Self-Assessment training program.
Partners & Sponsors
Thank you to our partners and sponsors the Advanced Institute for Manufacturing (AIM), TDO, and New York Manufacturing Extension Partnership (NY MEP) and our sponsor MACNY. We would also like to thank our speakers and above all, our attendees.
Agenda
8:30-9:00 AM
Doors Open, Continental Breakfast
9:00-9:15 AM
Formal Program Begins
Master of Ceremonies – Everton H. Henriques
Welcome – Jim D'Agostino & Cory Albrecht
9:15-9:20 AM
Sponsor Address
9:20-9:40 AM
Keynote Speaker
Rob Charlesworth
9:40-10:00 AM
Manufacturing Panel
Laura Miller
Ted Jeske
Jaime Sweet
Robert Charlesworth
Moderator – Eric Fasser
10:00 AM -12:00 PM
Resource / Attendee Interactions
12:00 PM
End Event
Cybersecurity Bonus Session Begins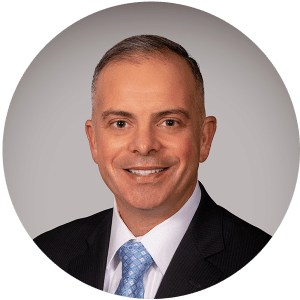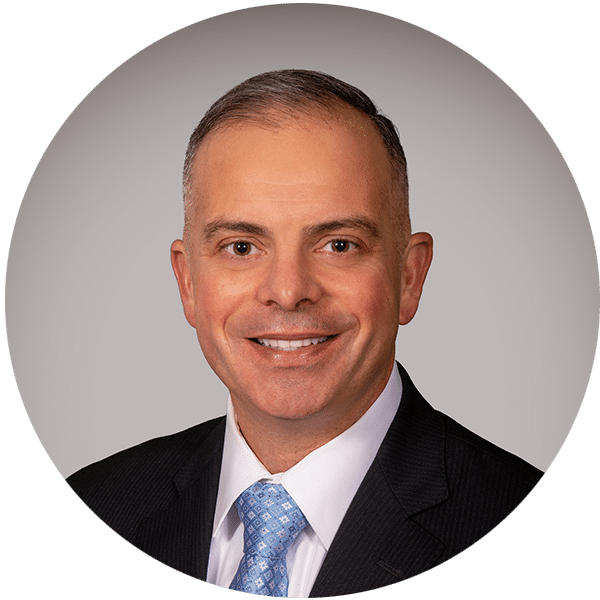 Robert Charlesworth
Director of Life Cycle Management, SRC Tec
Rob Charlesworth is the Director of Life Cycle Management at SRC Tec in North Syracuse, managing aftermarket service and support for all SRC defense product offerings. Prior to joining SRC, Rob served for over 29 years as an Officer in the U.S. Army, retiring at the rank of Colonel. Throughout his military career Rob held numerous field command assignments and participated in multiple overseas campaigns, to include two combat tours as an Infantry Officer in Afghanistan. More recently, Rob served for several years at the Pentagon as a military strategist and senior staff officer. During breaks in his military service Rob also held manufacturing management positions with IBM and the Goodrich Corporation.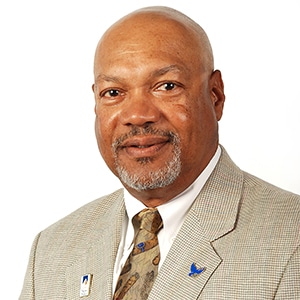 Everton H. Henriques
NY MEP Solutions Director, FuzeHub
Everton H. Henriques is the NY MEP Solutions Director at FuzeHub. He is focused on helping the manufacturing community, general industry, start-ups, the local colleges and universities and business leaders to advance innovation and technology. Additionally, Everton is president and founder of E.H. Hall, Inc., a consulting and supplier firm in the process development, environmental, safety and health arena. He is a co-founder and vice president of the former Panasonic Plasma Display Laboratory of America, Inc. (formerly Plasmaco, Inc.) where he managed their process development, engineering and prototype manufacturing activities. Plasmaco developed and made the first full color 60-inch HD plasma display television in the world in 1999. Everton was an engineering manager at IBM's Kingston plasma display manufacturing facility and was responsible for setting up Plasmaco's facility in Highland. Everton has 32 years of experience in plasma display R&D and manufacturing business. Prior to his employment with IBM, Everton worked as a research chemist for Texaco, Inc. He received a BS degree in Chemistry and an MA degree, with emphasis in Physical Chemistry and Materials Science, from SUNY New Paltz. He also received the IBM Business Decision Making Course (MBA Fundamentals) Certificate from the Darden School of Business at the University of Virginia, Charlottesville, VA. During his tenure at IBM he received the IBM Inventor of the Year Award three times, the IBM Invention Achievement Award and the IBM Outstanding Technical Achievement Award. He holds one US Patent and has several disclosures and publications. Everton was Chair of the Board of Trustees for the SUNY New Paltz Foundation (2007 – 2009) and served as a Director for 15 years. In addition, he is a co-founder, former president and director of the Hudson Valley Rail Trail Association, member and a past president of the Highland Rotary Club, member of the Fort Rensselaer Club, member of the 2004 – 2006 Ulster County Charter Commission, and member of the SUNY New Paltz Engineering Advisory Board. Everton was inducted into the School of Business' Hall of Fame at SUNY New Paltz in 2010.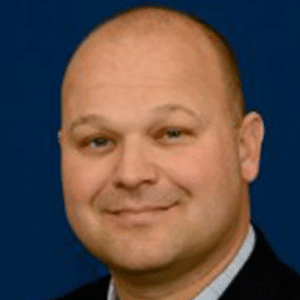 Cory Albrecht
Director, Advanced Institute for Manufacturing (AIM)
Since 2007 Cory Albrecht has been assisting manufacturers in the Mohawk Valley Region through the New York State Manufacturing Extension Partnership (NY MEP) Program as the Director of MVCC's Advanced Institute for Manufacturing (AIM). In this role, Cory works with over 700 Mohawk Valley Regional manufacturers with the goal of helping them increase their competitiveness and grow businesses.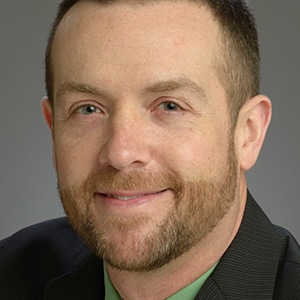 James D'Agostino
CEO & MEP Center Director, TDO
Jim is a recognized leader with over 20 years of diverse manufacturing experience. Throughout his career, he has established a distinguished track record for engineering management, quality assurance, staff development, manufacturing and operations excellence, and change management. Jim combines his leadership and technical background to deliver innovative solutions to business opportunities involving lean six sigma (LSS), training and development, quality management, continuous improvement (CI), technical problem solving, and ISO9001/TS16949 standards implementation and compliance. Jim is an experienced project leader and trainer. He has led a multitude of LSS and CI initiatives, including 5S, Value Stream Mapping, and Process Improvement Kaizen Events that have returned significant savings. Jim also drove the successful implementation of ISO9001 registration at one of his employers. Jim's previous positions include Plant Manager, Engineering Manager, Quality Manager, and various other operational roles. Jim has worked in both union and nonunion settings, and his experience covers a wide array of industries including precision machining, furniture manufacturing and assembly, automotive machining and assembly, paper manufacturing, compression spring manufacturing, and water pump assembly. James has worked for companies such as Magna Powertrain / New Process Gear, Interface Solutions, Associated Spring, and Xylem. He is a Certified Technical Problem Solutions "Journeyman", as well as an ISO9001 internal auditor. Jim holds a Master of Business Administration from the University of Phoenix and was a member of the Delta Mu Delta Honor Society (Excellence in Business Administration). He also holds a Bachelor of Science from Syracuse University with a major in Mechanical Engineering and a minor in Mathematics.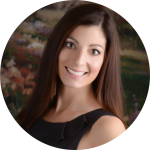 Jaime Sweet
President & CEO, Hartman Enterprise, Inc. (HEI)
Jaime Sweet is President/CEO at Hartman Enterprises, Inc. (HEI), a precision machine parts manufacturer located in Oneida, NY. A third-generation owner, Jaime stepped into her current position upon the unexpected death of her father in 2014.  Under her leadership, HEI has obtained AS9100 certification, HUBZone certification, and NYS MWBE designation.  In 2017 Jaime was recognized by the Small Business Development Center as a New York State Small Business Development Center Manufacturing Owner of the Year. Today, Jaime places a priority on preparing her enterprise for the competitive Aerospace and Defense market.  In addition to process and manufacturing excellence, she emphasizes the workforce and leadership development necessary to elevate HEI as a precision parts supplier. Jaime's top advice for other business owners?  Just ask!  Be creative!  Be curious about the resources available to you and your company and be willing to ask for help obtaining them.  Challenge the norms and institutional thinking. Invest in people. After all, without people you really don't have a business!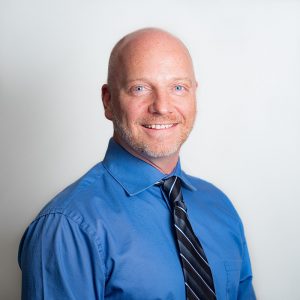 Eric Fasser
Design & Engineering Solutions Specialist, FuzeHub
Eric is the Design and Engineering Solutions Specialist for FuzeHub, and is focused on helping both early-stage and established manufacturers optimize their product designs, develop manufacturing strategies, and get connected to resources throughout New York State that can help support those efforts.
Prior to FuzeHub, Eric ran his own engineering firm where he helped entrepreneurs and small manufacturers develop their innovative concepts into commercially viable products in industries as diverse as consumer goods, tools, medical devices, biotech, healthcare, energy, municipal, and industrial. He provided design engineering consulting to transform customer requirements into product features and take cost out of existing products, created CAD drawings suitable for manufacturing, and built working prototypes for customer feedback and investor presentations.
In addition, Eric has 20 years of experience working in various engineering and product development roles with leading manufacturing companies including Bosch Power Tools and Ames True Temper. These roles have exposed him to manufacturing methods as varied as casting, forging, CNC/machining, heat treating, stamping, water-jetting, extruding, injection molding, and 3D printing. Eric received his Bachelor of Science degree in mechanical engineering from Worcester Polytechnic Institute and has an MBA in marketing and entrepreneurship from Indiana University.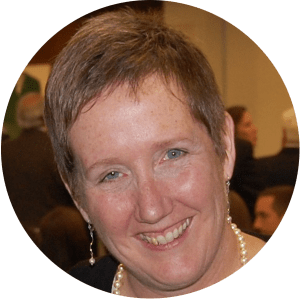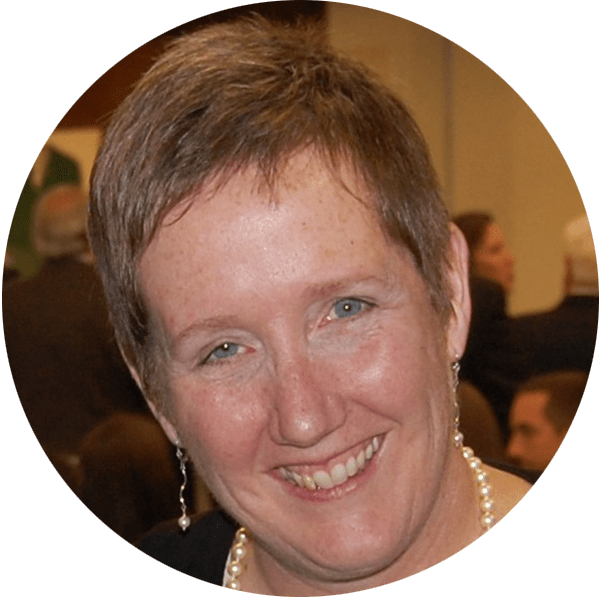 Laura Miller
General Manager, Darco Manufacturing, Inc.
Laura Miller has worked for Darco Manufacturing, a provider of CNC machining services, for over 30 years. As the general manager, she is responsible for leading the company forward and equipping the Darco team to meet growing market demand. Miller is active in the community and serves on several advisory boards including TDO, Society of Manufacturing Engineers (SME), Madden School of Business, and BOCES. She is a co-founder of Making it in CNY (MiiCNY), a participant-driven brand initiative aimed at drawing attention to the diverse products made in our region and to the opportunities for businesses and workers. She says her passion is: "work—making things, getting our hands dirty, figuring things out, inventing and connecting people and businesses to one another. It's what we're known for in this region and we can't let people forget".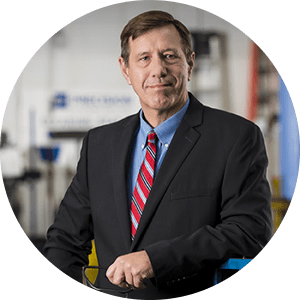 Ted Jeske
President, 110 Metalworks
Following his active duty Army service as an Armor officer, Ted gained 22 years of commercial and operations leadership experience in the primary steel and steel products industries serving automotive and other OEMs. Experienced in all levels of the supply chain, he believes that when companies compete, those with the best supply chains come out on top.