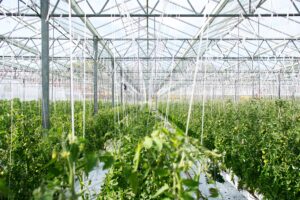 Re-Nuble makes closed loop agriculture achievable for indoor growers. Our sterile liquid, water-soluble, organic hydroponic nutrients and grow media (alternative to soil) enables growers to use more cost competitive and fully recyclable (within 60 days or less) inputs compared to mineral salts, rockwool and peat.
We are pushing the Controlled Environment Agriculture (CEA) industry to become more sustainable, eliminating landfill waste and greenhouse gases. Founded with the mission to help global agricultural communities safely reuse localized food waste, we strive to accelerate sustainable, environmentally-friendly growing practices.
This grant will help support Re-Nuble's 8-month project focused on product efficacy testing needed before commercializing our expanding product line to our current 100 vetted prospect farms.