Location:
Herkimer College
100 Lou Ambers Drive
Herkimer, NY 13350
New York State's food, agriculture, and manufacturing ecosystem are coming together for a Mohawk Valley event that's something to crow about.

Vitality in the Valley is where NYS companies in all three industries will connect with each other, and with resources that can help them grow.

As an exhibitor at this amazing event, you will:
Meet potential buyers and suppliers
Talk to business and technical resources
Hear from industry experts
Learn about new technologies
Find potential distribution channels
Discover funding opportunities
Network with peers at a pre-event reception
Non-exhibitors are welcome to register as attendees. Sponsorship opportunities that let you showcase your organization are available.
3:00 PM

Exhibitor Setup Begins

6:00 PM

Networking Reception
7:30 AM

Doors Open

8:00 AM

Registration & Breakfast

8:30 AM

Event Begins

Welcome, Sponsor Addresses

Everton H. Henriques – FuzeHub (MC)

Bill McDonald – Herkimer College

Tim Thomas – MVCC

9:00 AM

Morning Keynote

David Casullo, CEO Rock City Development, LLC
9:30 AM

Exhibitor Showcase

11:00 AM

Breakout Sessions

Workforce Development Panel
Industry Funding Panel

12:00 PM

Lunch

1:00

Exhibitor Showcase
As CEO of two startups – Daneli Partners, LLC dedicated to leader development, and Rock City Development, LLC dedicated to real estate development David and his partners have built and operate 10 businesses within these two entities, with 70 employees locally. 
more...
David Casullo
CEO & Author
Bill has served Herkimer College as associate dean of academic affairs for the Business, Health, Science and Technology division since 2017. Bill is responsible for the management of the division, including supervision and evaluation of full and part time faculty.
More...
Bill McDonald
Associate Dean of Academic Affairs Herkimer Community College
Everton's focus is helping the manufacturing community, general industry, start-ups, local colleges, and universities to advance innovation and technology.
More...
Dr. Everton H. Henriques
Director of Manufacturing and Technology Initiatives, FuzeHub
Since 2007 Cory Albrecht has been assisting manufacturers in the Mohawk Valley Region through the New York State Manufacturing Extension Partnership (NY MEP) Program as the Director of MVCC's Advanced Institute for Manufacturing (AIM).
More...
Cory Albrecht
Director - AIM at MVCC
After serving on the Board of Directors for a number of years, and serving as Chairman for two, John was appointed to the position of Executive Director of the Herkimer County Industrial Development Agency.
More...
John Piseck
Executive Director Herkimer County IDA
Dr. Cathleen C. McColgin joined Herkimer County Community College in June 2015 as the institution's fourth president. Dr. McColgin previously served as provost and senior vice president at Onondaga Community College.
More...
Dr. Cathleen McColgin
President, Herkimer College
Steve Melito is the Senior Solutions Specialist for FuzeHub and the host of its NYS Manufacturing Now podcast. He also moderates events for FuzeHub and is a regular contributor to its print and digital publications.
More...
Steve Melito
Senior Solutions Specialist, FuzeHub
With SUNY for over 20 years, she develops and supports the implementation of SUNY academic policy (applicable to all 64 campuses).
More...
Cynthia Proctor
Director of Communications and Academic Policy Development, Provost's Office, SUNY System
Patty Rechberger is the Innovation Fund Manager at FuzeHub. Patty coordinates and administers activities under the Jeff Lawrence Innovation Fund, from inquiries and initial submissions to reporting on metrics and program successes after project completion.
More...
Patty Rechberger
Innovation Fund Manager, FuzeHub
As a member of the statewide leadership team for the SUNY Apprenticeship Program, she is coordinating more than $18 million supporting SUNY apprenticeships. 
More...
Franca Armstrong
Executive Director, Mohawk Valley Community College's SUNY Apprenticeship Program
Ms. Dushane is responsible for oversight of all operations, including recruitment efforts, business development, complete P&L, and employee management.
More...
Miriam Dushane, PHR, SHRM-CP
Managing Partner, Alaant Workforce Solutions
Cushman launched his technical career in 1984 as a development engineer with AMP Inc., in Harrisburg, PA, returning back to the Mohawk Valley some years later, where he has continued to hold key engineering management roles with a number of local companies.
More...
Mark Cushman
V.P. of Organizational Development, Giotto Enterprises
He manages EDGE's business outreach campaign to over 250 employers in the community, and assists in identifying and applying for various financial and technical resources, including through Empire State Development and NYS Dept. of Homes & Community Renewal.
More...
Tim Fitzgerald
Vice President, Economic Development, Mohawk Valley EDGE
Ken is the Director of Rev: Ithaca Startup Works which runs several hardware accelerator programs.
More...
Ken Rother
Managing Director, eLab & Rev: Ithaca Startup Works, and Visiting Lecturer of Management, Johnson Graduate School of Management, Cornell University
Dan oversees a statewide team that works with over 1,000 unions, businesses, and other organizations annually to ensure they have the resources they need to provide skill training and quality career opportunities for the current workforce, and to create new jobs.
More...
Dan Cullen
Director of Field Services, WDI
As a former chemistry faculty member at both the K-12 and community college level, in addition to his experience as an academic administrator over STEM programs, Tim has a deep proficiency in STEM education and labor-force development.
More...
Tim Thomas
Chief Strategy Officer, Mohawk Valley Community College
Marcia manages Series Seed and Series A investments for the $150M direct equity fund.
More...
Marcia Mitchell
Director, NY Ventures
Find out what's being done to upskill workers in the region and beyond. You'll hear about micro-credentials from SUNY Central plus workforce development programs, including grants. You'll also hear from a manufacturer that's successfully addressing workforce development.
Moderator
Miriam Dushane, PHR, SHRM-CP, Alaant Workforce Solutions
Speakers
Cynthia Proctor, SUNY System
Franca Armstrong, SUNY Apprenticeship Program
Mark Cushman, Giotto Enterprises
Dan Cullen, WDI
Find out about funding sources for New York State Manufacturers and Innovators. Whether you're facing foreign competition, looking for capital investment, or seeking grant opportunities, our panelists will provide you with insights and information you can use to grow your business.
Moderator
Speakers
Patty Rechberger, FuzeHub
Tim Fitzgerald, Mohawk Valley EDGE
Ken Rother, Rev: Ithaca Startup Works
Marcia Mitchell, NY Ventures
Clarkson University

CAMP is the Center for Advanced Materials Processing at Clarkson University. The CAMP faculty work with New York State companies as well as national and international companies who are interested in understanding and utilizing state-of-the-art advanced, tailor-designed materials and processes to improve their products, solve manufacturing challenges, increase yield, lower costs, and/or establish new or novel products.
The mission of CAMP is:
to facilitate the formation of alliances between Clarkson faculty and industry, corporations and government entities in New York State, and to assist them in applying science, engineering and technology development to improve their products, maintain their competitive edge, and foster economic dev
Cornell Center for Materials Research (CCMR)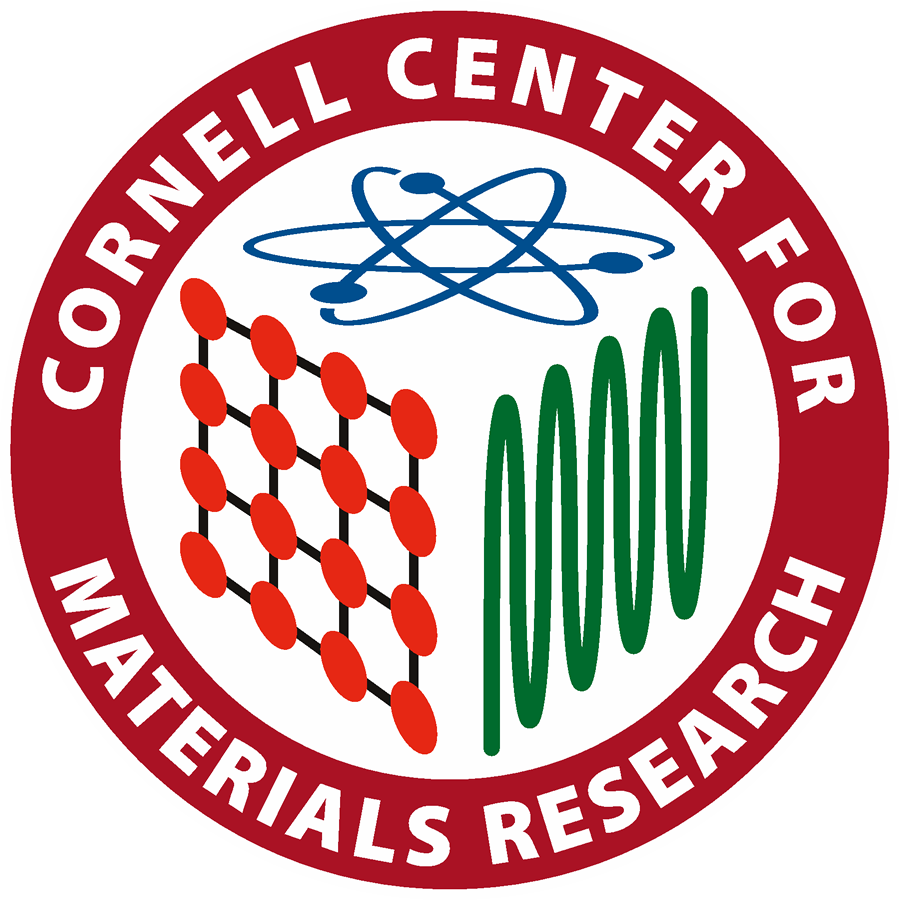 The CCMR advances, explores, and exploits the science
and engineering of advanced materials through the
study of materials at the nanoscale. The CCMR's
facilities enable materials synthesis and preparation,
analysis, testing and characterization. Access to Cornell
materials science experts is available through the
grant-based Industrial Partnerships Program. Industrial
projects can receive matching funds to support projects,
instrument usage and student internships.
Mohawk Valley Small Business Development Center
Giotto Enterprises

Giotto Enterprises is headquartered in Oriskany, NY and is the umbrella organization for seven companies all located in the greater Mohawk Valley who are involved in the manufacturing of components used in the fiber optic, telecom, datacom, broadcast, automotive, pump, compressor, and firearm industries. The "flagship" company of Giotto Enterprises is Fiber Instrument Sales, Inc. In total, the organization has some 430 employees.
S3IP Center of Excellence, Binghamton University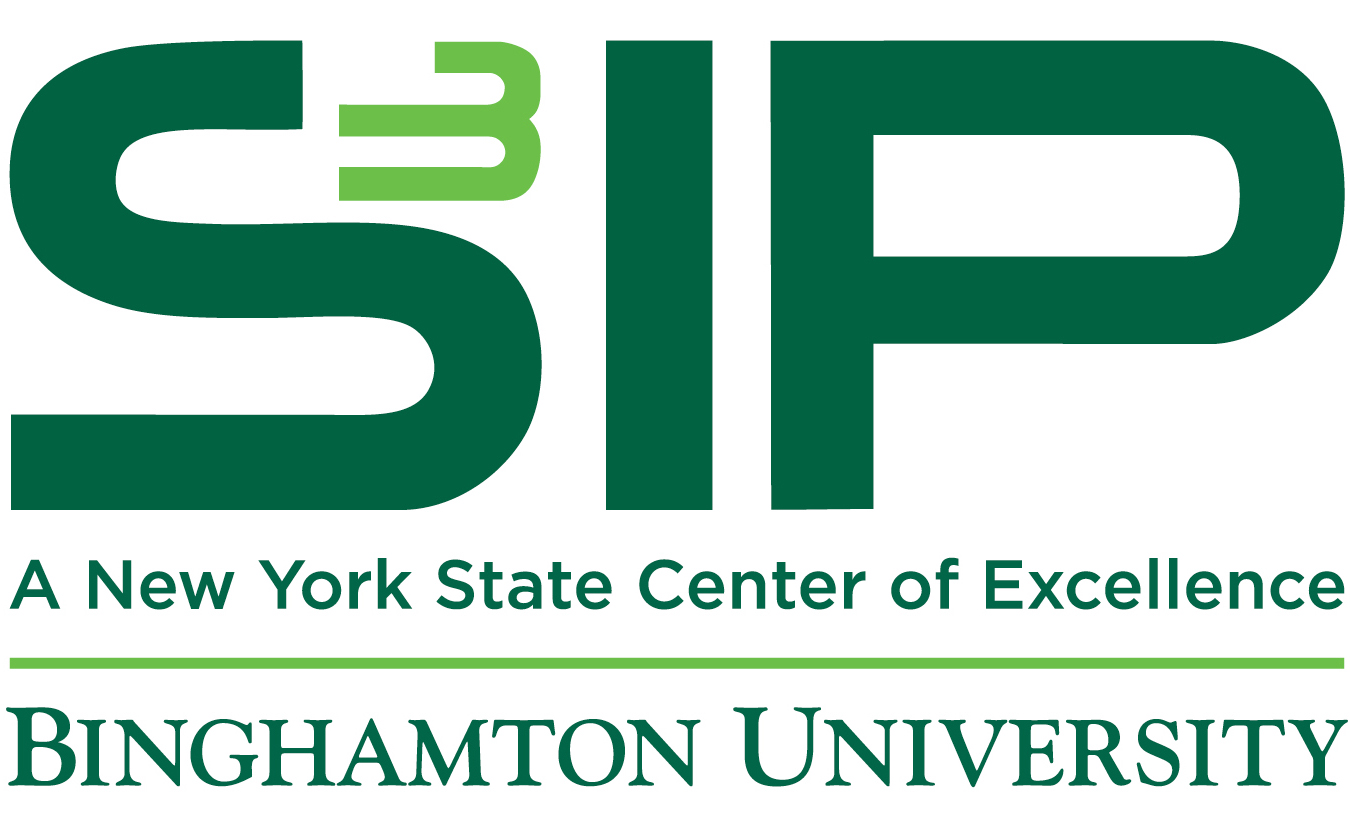 A New York State Center of Excellence supporting NY manufacturers with advice on design and manufacturing of electronics and other manufactured items. Our Analytical and Diagnostic Lab analyzes materials, surfaces, and interfaces, dissects manufactured items for failure analysis and verification of design, and performs reliability testing of products. We can prototype manufacture of electronic assemblies, including flexible electronics, print conductors on 3D conformal surfaces, and can prototype and assess performance of Li-ion batteries.
Institute for Rural VItality
Square One Coating Systems

Provides metal finishing services, including electroplating( zinc, silver, copper, and nickel), conversion coatings( Chem film, passivation, Zinc and Manganese phosphates) electroless nickel, anodizing, CARC paint , and a variety of finishes. In business 12 + years, with a management staff with over 125 years combined experience.
Square One has also worked with the SUNY system to help small business develop their technologies to be ready for market. A full service metal finishing shop
OrbitalFire Cybersecurity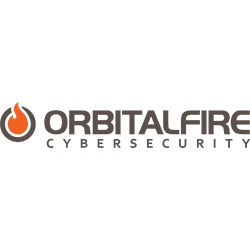 OrbitalFire is an award-winning, next-generation provider of simple, effective, and affordable cybersecurity services for small businesses in manufacturing and other industries. Thousands of small business customers trust us to manage compliance, protect critical assets, and actively develop long-term cybersecurity strategies.
FuzeHub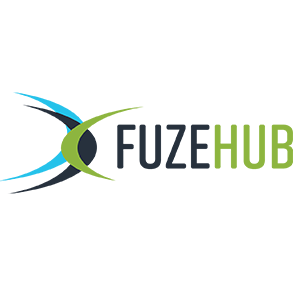 FuzeHub provides New York State manufacturers and technology companies with guided access to our extensive network of industry experts, programs and assets to solve productivity, commercialization, research and development issues, and other challenges to growth.
FuzeHub's programs champion the New York State manufacturing and technology community and provide targeted resources to accelerate manufacturing competitiveness and technology commercialization.